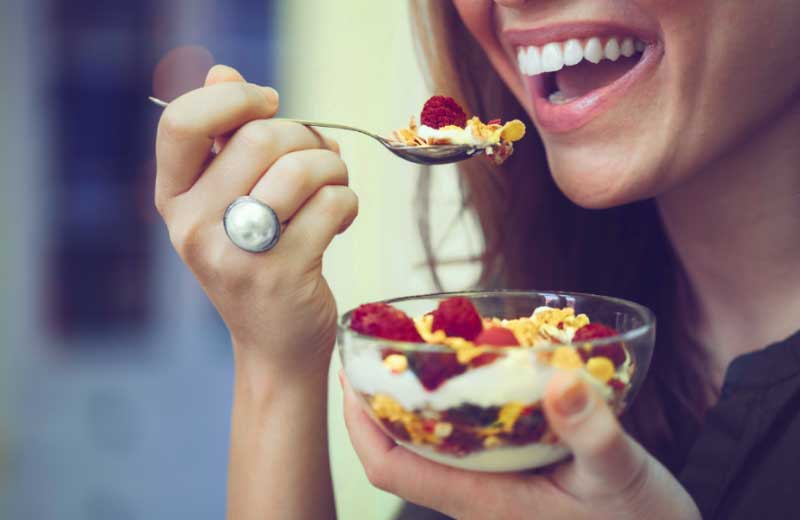 Sugar remains top-of-mind in terms of health for consumers. Most consumers are aware of the need to reduce their consumption of sugar. Increased global attention on sugar reduction has resulted in food manufacturers expanding their product offer of sugar-reduced or sugar-free options for those health-conscious consumers. Sugar reduction is now no longer a trend but an urgent official objective. Reducing added sugar while creating delicious and nutritious products are challenges for the food industry. Sugar reduction is much more than a trend, but an urgent official objective. The situation has to take into account science involved, regulatory changes, public health, and consumer perceptions.
For those who prefer to avoid sugar, NUTRIOSE® soluble fiber won't interfere with their taste buds. And if they want to keep sugar in their diet, NUTRIOSE® has half the calories of sugar and no taste of its own. So adding NUTRIOSE® to your food won't affect the sweet taste of sugar while reducing it.
NUTRIOSE® is an ingredient and excellent bulking agent, so it can be used as a sugar replacement with a 1-for-1 ratio in most applications. Furthermore, NUTRIOSE® works well in combination with high intensity sweeteners such as sucralose, aspartame, and Reb A (STEVIA). A combination of NUTRIOSE® with a high intensity sweetener can offer a combined solution of sweetness, nutrition and health.
Sugar Reduction: The Tactics & The Techniques to Achieve your Goal!
Reducing added sugar while creating delicious, nutritious products that delight and nourish are key challenges for the food industry. The situation is complex - comprised of science, regulatory changes, public health, consumer perceptions and misconceptions. Negative health conditions are rising in populations around the world. Health authorities and consumers are increasingly aware of sugar intake and seek products that meet their needs.
Learn how to reduce sugar without compromising on taste and texture.
Ingredient Samples & Documents
Search NUTRALYS® plant protein ingredients, get quality documents and request samples for your trials.
Want to learn more about our solutions?
Your success is our greatest priority, and your needs are unique. We would love to better understand your needs and connect you with our experts.