Food & Nutrition expertise
A global Food Customer Technical Service (CTS) dedicated to accompany food industries in developing innovative solutions for food markets.

Roquette Global Food Customer Technical Service
At Roquette, we believe that we are successful when our customers are successful.
This is the reason why we are giving our best to accompany them in their product development journey, backed up by our worldwide presence.
Our applications experts are sharing their know-how to help formulate innovative food and nutritional solutions to meet market's demands, follow-up and anticipate the market trends.
A few examples:
Enhancement of the nutritional profile while preserving taste appetizing.
Increase of the sensory experience of food products.
Formulate cost-effective and sustainable new products.
Accelerate the go to market of your new solution…
We have so many ideas to share!
Thanks to their high expertise and state-of-the-art technologies and equipment, our multidisciplinary teams work on a large range of food applications:
Specialized nutrition, with high quality solutions for infant nutrition, sports, senior and clinical nutrition, weight management, etc.
Baking, with plant ingredients for protein and fibre enrichment, new texture solutions, sugar reduction, etc.
Confectionery, with solutions for direct compression, calorie reduction, oral health, sugar-free, etc.
Dairy, with solutions suitable for fresh dairy products and processed cheese.
Savoury, with our plant proteins for processed meat, texturizing solutions for sauces, dressings and ready meals, or solutions for batters and coatings.
Beverages, with solutions for fibre enrichment.
Wherever you are located in the world, feel free to contact us for accessing the best of our services, thanks to the worldwide presence of our CTS.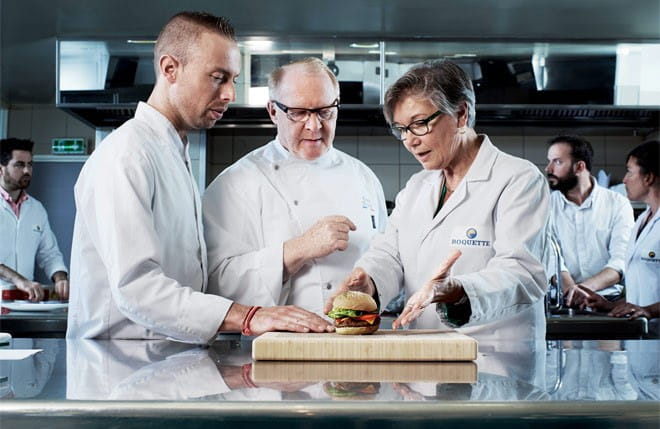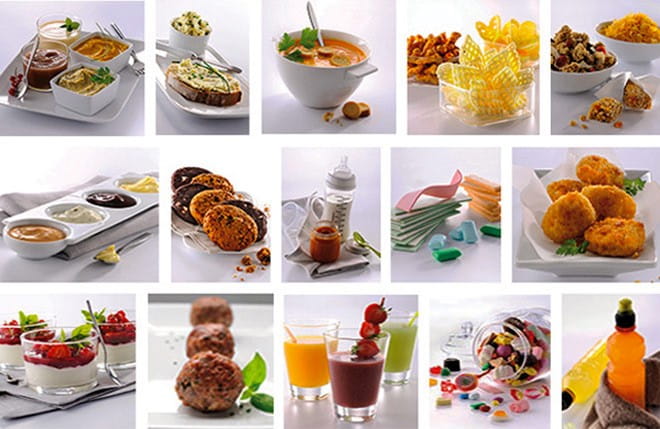 Quality
Professional and efficient specialists, dedicated to manage the entire quality process, are in charge of quality guarantee of Roquette products and its commitment to its clients, monitoring the treatment process of any client complaints, dealing with all complaints connected to the product and assuring the continuous improvement of good practices contributing to client satisfaction.
Regulatory assistance
Regulatory affairs: a bridge between the scientific world and the global market. Their main objectives are: making sure that Roquette products respond to international regulation demands, paying attention to its clients, both internal and external, and obtain the necessary authorizations for them during the development of new products, processes or specifications.
Customer engineering department
Its principle missions are client consulting (expertise on all our products, on explosive powder, on conforming to installation safety standards), study and implementation of turnkey installations (bulk storage tanks, road transport, with a total mastering of product handling (liquid or pulverized material) and follow-up and help in our fulfillment.
Logistic support
Its mission is to provide a delivery system adapted to the client. All over the logistic process, multidisciplinary teams guarantee efficient and reliable operations in terms of packaging, storage, dispatch preparation, transport organization, documentation, etc., taking into account the specific needs. Roquette ensures a very high quality of service wherever the client is located.
Get in touch to discuss your needs
Your success is our greatest priority, and your needs are unique. We would love to better understand your needs and connect you with our experts.
Meet Roquette team to discover innovative plant-based solutions to take you to new heights in performance materials.

Meet Roquette team to discover innovative plant-based solutions to take you to new heights in performance materials.

Wish to deliver innovative, convenient and healthier foods & supplements? Meat Roquette Food and Pharma teams at Vitafoods.

Discover our latest innovations in plant-based excipients and life-saving active ingredients.

Meet Roquette's experts during the 26th edition of the China International Disposable Paper EXPO to discuss about new solutions developed from renewable sources.

Roquette Beauté latest plant-based innovations for unique textures and enhanced performance.

A multi-compendial excipient for efficient drug delivery

The company aims to be recognized as an expert in plant-based cosmetic ingredients.

PEARLITOL® SW-F (wheat-free) mannitol for gluten-free nutraceutical dosage forms

Following the successful production of biosuccinic acid under the trademark Biosuccinium® since 2012, Reverdia's parent companies — Royal DSM and Roquette — have decided on a strategic shift in the continuing operations of their joint venture.

See how our teams collaborated to develop a delicious and nutritious cold brew coffee beverage.

Discover two new products in the STABILYS®EVO range, which position Roquette in the growing markets of special paper and coated cardboard.

Roquette is carrying out studies to improve the digestive wellness of piglets with 2 universities to confirm trials' results.

A pioneer of new plant proteins, Roquette offers a wide range of non-GMO pea products to meet the various demands of the animal nutrition market.

In a context of increasing worlwide demand for fish, replacing animal proteins with plant proteins is necessary to meet three challenges: availability, quality and sustainable development.

Discover our solutions to advance and optimize production in industrial fermentation applications, from probiotics to biofuel to laundry detergent.