Food & Nutrition expertise
A global Food Customer Technical Service (CTS) dedicated to accompany food industries in developing innovative solutions for food markets.

Roquette Global Food Customer Technical Service
At Roquette, we believe that we are successful when our customers are successful.
This is the reason why we are giving our best to accompany them in their product development journey, backed up by our worldwide presence.
Our applications experts are sharing their know-how to help formulate innovative food and nutritional solutions to meet market's demands, follow-up and anticipate the market trends.
A few examples:
Enhancement of the nutritional profile while preserving taste appetizing.
Increase of the sensory experience of food products.
Formulate cost-effective and sustainable new products.
Accelerate the go to market of your new solution…
We have so many ideas to share!
Thanks to their high expertise and state-of-the-art technologies and equipment, our multidisciplinary teams work on a large range of food applications:
Specialized nutrition, with high quality solutions for infant nutrition, sports, senior and clinical nutrition, weight management, etc.
Baking, with plant ingredients for protein and fibre enrichment, new texture solutions, sugar reduction, etc.
Confectionery, with solutions for direct compression, calorie reduction, oral health, sugar-free, etc.
Dairy, with solutions suitable for fresh dairy products and processed cheese.
Savoury, with our plant proteins for processed meat, texturizing solutions for sauces, dressings and ready meals, or solutions for batters and coatings.
Beverages, with solutions for fibre enrichment.
Wherever you are located in the world, feel free to contact us for accessing the best of our services, thanks to the worldwide presence of our CTS.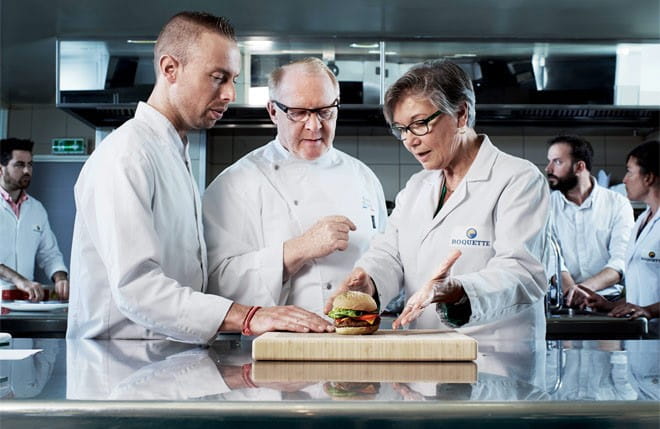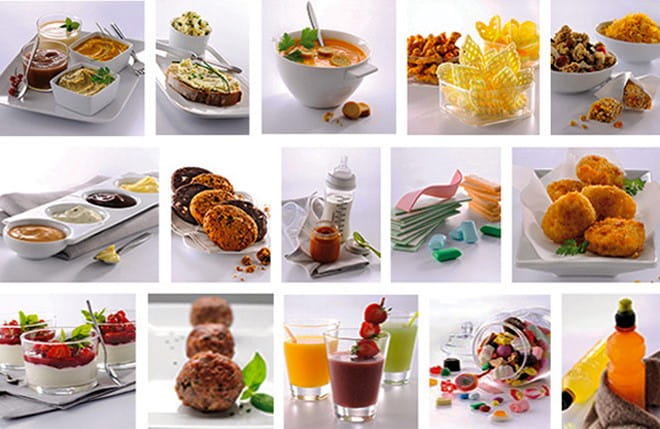 Quality
Professional and efficient specialists, dedicated to manage the entire quality process, are in charge of quality guarantee of Roquette products and its commitment to its clients, monitoring the treatment process of any client complaints, dealing with all complaints connected to the product and assuring the continuous improvement of good practices contributing to client satisfaction.
Regulatory assistance
Regulatory affairs: a bridge between the scientific world and the global market. Their main objectives are: making sure that Roquette products respond to international regulation demands, paying attention to its clients, both internal and external, and obtain the necessary authorizations for them during the development of new products, processes or specifications.
Customer engineering department
Its principle missions are client consulting (expertise on all our products, on explosive powder, on conforming to installation safety standards), study and implementation of turnkey installations (bulk storage tanks, road transport, with a total mastering of product handling (liquid or pulverized material) and follow-up and help in our fulfillment.
Logistic support
Its mission is to provide a delivery system adapted to the client. All over the logistic process, multidisciplinary teams guarantee efficient and reliable operations in terms of packaging, storage, dispatch preparation, transport organization, documentation, etc., taking into account the specific needs. Roquette ensures a very high quality of service wherever the client is located.

Get in touch to discuss your needs
Your success is our greatest priority, and your needs are unique. We would love to better understand your needs and connect you with our experts.
Roquette Beauté latest plant-based innovations for unique textures and enhanced performance.

Roquette joined the celebrations of the 60th anniversary of Starch Europe by participating to its Beyond Starch campaign and organizing various events at our European plants.

The reference of the peer-review articles related to the health benefits of NUTRALYS® pea protein.

This study investigates various benefits of NUTRALYS® pea protein: satiating properties in healthy volunteers, impact on muscle mass development in sportsmen, hedonic adherence of elderly people to a diet while incorporating NUTRALYS®.

This study compares the respective impacts of supplementations either with NUTRALYS® pea protein or with whey proteins on muscles.

This study compares the satiating capability of NUTRALYS® pea protein with a commonly used whey protein.

this study evaluates the perception of the hedonic properties of compote containing pea protein NUTRALYS®, hydrolyzed wheat gluten NUTRALYS® and wheat soluble fiber NUTRIOSE® by elderly volunteers.

This research investigates the nutritional quality of two NUTRALYS® pea protein through the protein digestibility under simulated in-vitro gastric conditions.

Discover how Roquette offers the polymer markets innovative and sustainable monomers to create solutions for safer and more sustainable polymers.

A new pea starch suited for active nutrition applications that comes in powder shake and snack bar formats.

Roquette announces the expansion of its range of premium plant-based proteins for the meat alternative sector at Food Ingredients Europe (FIE 3-5 December 2019). This further offer will be supporting the development of new opportunities for plant-based food innovators.

Discover more about Roquette's ambition to be recognized as an expert in plant-based cosmetic ingredient.

The companies signed an agreement to accelerate the Global Business of new promising human breast milk components for Food, Nutrition and Health markets.

A highly pure isosorbide, has proven to have a lot of enticing oral and skin care effects.

The signature took place during a visit of a French presidential delegation to China.

Discover more about bio-succinic acid and its antibacterial and anti-acne properties.