Precision Dispense for a Safe, Efficient Bioprocessing Technology
Unlock Biopharmaceutical Production Efficiency
Rethinking pharmaceutical workflows during upstream, downstream, and final processes, can reduce handling times, mitigate risk, enhance efficiencies, safeguard supply, and accelerate a valuable drug product's journey to market.
Precision dispense technology offers a way to overcome delays and hurdles, enabling both single- and multi-use setups to streamline operations and maximize safety and efficiency.

Our Precision Dispense Service can help you do exactly that.
A customized single-used pharma packaging solution
for biopharmaceutical products
Precision dispense solutions offer many benefits over traditional pharmaceutical packaging options. The technologies are available in a range of formats and sizes for all types of formulation, and offer purpose-built, bespoke containment for efficient, precise, low-risk material handling.

Precision dispense packaging can be created to suit specific fill weights and quantities, removing the need for larger containers to be opened for product weighing and transfer. In this way, precision dispense solutions eliminate raw material manipulation and quality validation steps from production workflows. Materials can be directly dispensed, in precise and predetermined quantities, into a process from the initial container.
Main benefits of Precision Dispense Technology
Reduced handling times
Lower risk of contamination or error
Greater customizability
Increased productivity
Ease of integration
Greater compliance and control
This saves time and money—and speeds up manufacturing pipelines for potentially life-saving drug products.
Listen to our expert Udo Losehand, Head of Global Technical Developers
He explains the precision dispense benefits and
how Roquette's offering is different from others on the market
A safe, efficient and quicker drug's journey to market
Reduce handling time and increase productivity, while ensuring the highest product safety, compliance, and quality.
Roquette Precision Dispensing Service:
Removes the need for re-weighing.
Reduces potential exposure to harmful dust.
Simplifies procedures, with no need to rinse.
Eases lifting thanks to ergonomically-designed bags.
Allows a dust-free transfer process to the bioreactor.
Lowers the risk of contamination or error.
Adapts to process with fully customizable packaging: customized fill weights from 12kg to 100kg, modifiable port connection.
Ensures a clean connection and controlled delivery.
And of course, Roquette's vertically integrated offering reduces supply chain complexity while maintaining full compliancy and traceability.
Precision dispensing is available for our full biopharma portfolio
Our Precision Dispense service is more than the provision of single-use packaging. It is a complete solution – from providing the raw materials, to handling, weighing and sealing your ingredients in a high-quality dispensing bag – available for our entire biopharma portfolio. All our high-quality biopharma excipients come with:
Innovative disposable packaging
Quality ingredients
Precision weighing
Controlled dispense
Discover our products specially designed for biopharmaceutical products, used as well in upstream or downstream processes
The key to a successful partnership: A vertically integrated supply
Pharmaceutical manufacturers work with an array of partners and suppliers—and it is essential to ensure that these collaborators can optimize processes across the production pipeline. Procurement managers must source appropriate suppliers and partners that satisfy the diverse needs of many stakeholders and decision-makers, while adhering to various financial, regulatory and chain-of-command constraints.
Opting for a vertically integrated partner, in which a partnering organization owns the entirety of its supply chain, or controls multiple stages of production in-house, can bring cost and efficiency benefits, as turnaround times are reduced across the manufacturing life cycle.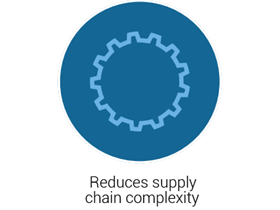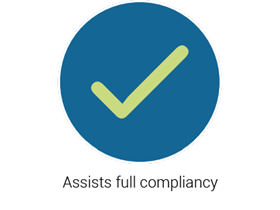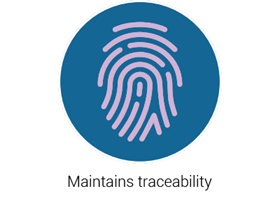 Seeking safe, efficient, compliant solutions that are tailor-made for your bioprocessing needs?
Contact us now to discuss how precision dispense technology—from an experienced and vertically integrated supplier—can optimize your pharmaceutical workflows.
CLICK HERE
for all inquiries. For Americas, you can also CALL + 1-800-325-6612