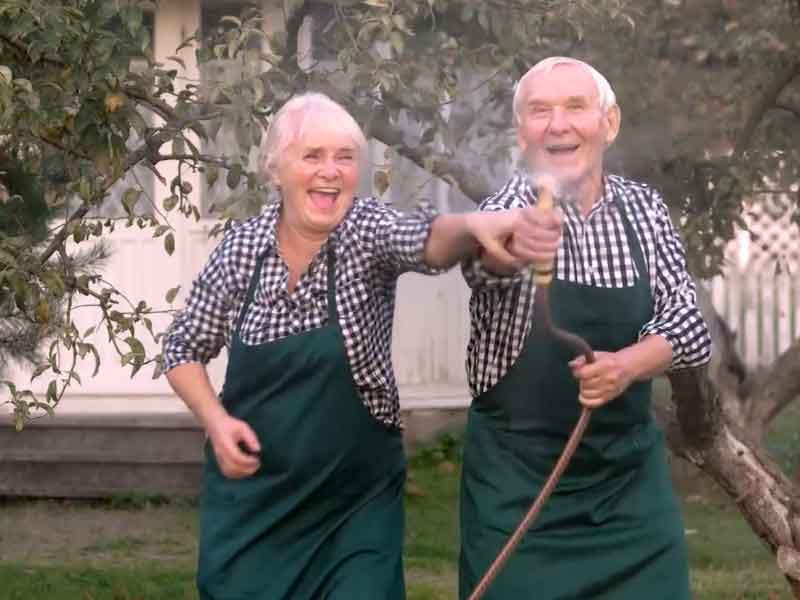 How to Enrich Your Diet with Fiber and Why It Matters
Awareness-raising
The COVID-19 pandemic has strengthened consumer interest in health and nutrition. Indeed, 64% of global consumers are increasingly concerned about their health after the pandemic1.
Consumers continue to prioritize investment in health and well-being: 61% of consumers globally intend to increase their spending on health in the next 12 months.
To take care of their health, consumers are adopting a healthier daily diet. They are also looking for products that can improve their overall well-being. They want to make the best choices and understand what they should avoid or eat more for their health and/or to limit their impact on the planet.
Fiber: the easy way to maintain a healthy daily diet
Consumers are aware of the health benefits that a diet rich in fiber can provide to improve their health.
Fiber enjoys a strong reputation. Consumer interest in fibers is growing, and 31% of global consumers say they increased their consumption of fibers. Consumers seek optimum nutrition in their food – without sacrificing taste and convenience.
Fibers are a family of different carbohydrates. They are all essential and promote different properties related to digestive health. These carbohydrates are naturally present in fruits, cereals, pulses, and tubers. 3 out of 4 consumers believe in the effectiveness of fiber for gut health. The other health benefits of fibers - also recognized by clinical studies- are prebiotic effect, blood glucose management, satiety, weight management, and sustained energy release.
Despite the growing consumer interest in fiber, we don't get enough. The World Health Organization (WHO) recommends a daily fiber intake of at least 25 grams per day.
In the United States of America, 55% of consumers consider a high-fiber diet an important attribute of their diet, but only 5% of US men and 9% of US women are meeting their daily recommended intake of fiber. In the United Kingdom, only 9% of adults are meeting recommended daily intake and only 1 out of 3 adults are aware of the recommended intake.
Because of this fiber gap, countries set up nutritional recommendations to increase fiber intake, as well as local actions and initiatives to promote fiber. In the United Kingdom, more than 20 companies have pledged their support to increase the amount of fiber in consumers' diets. They back the Action on Fibre initiative launched by the Food and Drink Federation. This program aims to boost the fiber in consumers' diets in line with dietary requirements laid out by the government.
Helping fill the fiber gap with NUTRIOSE® soluble fiber
This deficiency can easily be corrected. To offer easy-to-use fiber enrichment solutions to food manufacturers, Roquette has developed NUTRIOSE®, a range of plant-based soluble fibers from non-GMO wheat or corn.
The high fiber content and outstanding digestive tolerance of NUTRIOSE® ensure that fiber enrichment can reach the optimum recommended levels required to obtain a beneficial effect on gut health and general well-being. In addition to fruit and vegetables, NUTRIOSE® helps consumers get the recommended daily intake of fiber.
NUTRIOSE® is suitable for both food and beverage applications. With a high fiber content, outstanding digestive tolerance, and excellent process stability (pH, heat), NUTRIOSE® is the ideal solution to supplement nutrition in existing formulations.
Source: (1) Innova Market Insights 2020 and 2021
Explore our documentation below!
Let's Talk Digestion: Good Gut Health with NUTRIOSE® Soluble Fiber
Consumers are increasingly open to introducing gut-boosting pro- and prebiotics into their diet. However, new data shows there's a lack of understanding about the exact type needed for optimal digestive health. The webinar explores this US$70 billion market and how manufacturers can meet growing demand.
Learn how NUTRIOSE® soluble fiber helps promote the growth of "good bacteria" and support gut health across a range of food and beverage applications.
Ingredient Samples & Documents
Search NUTRALYS® plant protein ingredients, get quality documents and request samples for your trials.
Want to learn more about our solutions?
Your success is our greatest priority, and your needs are unique. We would love to better understand your needs and connect you with our experts.