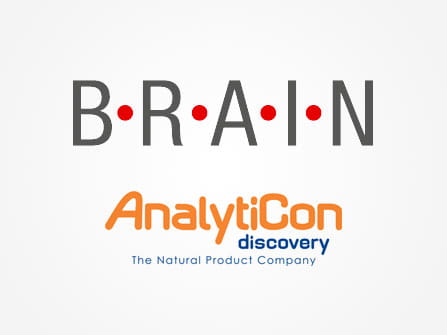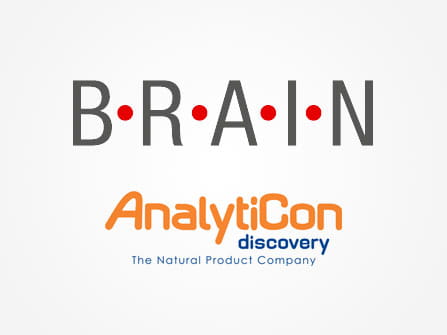 BRAIN, AnalytiCon and Roquette sign a strategic partnership for the development of next generation natural sweetening solutions.
The three partners form the DOLCE consortium to address sugar and sweetening solutions challenge in different markets and applications.
Many of the largest Fortune 500 global consumer product goods companies are known to have significant interest in this field.
Zwingenberg, Potsdam (Germany) and Lestrem (France), August 29, 2016: The bioeconomy company BRAIN AG (ISIN DE0005203947 / WKN 520394), the natural product specialist AnalytiCon Discovery GmbH and Roquette, a global leader in specialty food ingredients from plant-based raw materials, announced today a strategic partnership under the form of a consortium by the name DOLCE. Within this unique strategic partnership, the partners will jointly develop natural sweeteners and sweet taste enhancers with the goal to achieve sugar- and calorie reduction in a variety of food and beverages. These developments will benefit the global market and will address pressing needs in terms of sugar replacement.

Always striving for innovation, within the DOLCE consortium, Roquette intends to benefit from the proprietary BRAIN screening technology and AnalytiCon's access to a huge variety of all-natural ingredients with a particular focus on edible plant material. Roquette's role will be to take care of the late stage development, production and supply of the compounds to different markets and application fields.

The goal of the DOLCE consortium is to develop cutting-edge natural sweet taste enhancers and sweeteners for nutrition and improved food formulations for their customers, and to deploy a brand strategy on the new solutions, addressing the requirements of global customers. Many of the largest Fortune 500 global consumer product goods companies (CPGC) are known to have strong interest in this field, and the market for consumer goods and beverages is expected to greatly benefit from the development of these new sweetening solutions.

"In the field of food and beverages, there is a high demand for natural sweet solutions, which help to make food formulations lower in calories," says Thierry Marcel, Executive Vice President R&D at Roquette. "We are convinced that this DOLCE consortium will be a reference in the development of new sweetening solutions and will address a formidable and presently unmet market need for all natural sweetening alternatives."

"The DOLCE program has the aim to provide next generation natural sweet solutions and will trigger attractive value for the stakeholders. These sweet solutions will open up new opportunities for different consumer goods markets and products. We are happy that Roquette, one of the leading global food ingredient suppliers, joined forces with BRAIN and our subsidiary AnalytiCon as important partner to enable the manufacturing of natural sweetening solutions", states Dr Jürgen Eck, CEO of BRAIN.

"Together with Roquette we will embark on a joint program and manage the consortium to develop sweetening solutions in different markets and applications fields, deploying a brand strategy on the new solutions and addressing the requirements of global consumers of food and beverages for alternative sweetening solutions," says Dr Martin Langer, Executive Vice President Corporate Development at BRAIN.

"The combination of the BRAIN screening technology, the experience in accessing the toolbox of nature for identification and the development of new solutions together with the availability of the natural ingredient library at AnalytiCon is unique and will give us access to the next generation of all-natural sweeteners and sweet taste enhancers," explains Dr Lutz Müller-Kuhrt, CEO of AnalytiCon.

This DOLCE alliance will enable to further bridge the gap between the discovery and development (BRAIN and AnalytiCon), formulation and production (Roquette) and marketing and sales (CPGCs) of novel sweet innovations into different food and beverages segments, creating new opportunities for consumer product goods companies in different fields.

According to a report recently published on www.marketsandmarkets.com, the sugar substitutes market in 2015 is valued at US$ 13.26bn and it is expected to reach US$ 16.53bn by 2020 (CAGR of 4.5%). In terms of volume, the market is projected to reach 17.03 million tons by 2020. There is a growing demand for new solutions for natural sweetening to mimic the taste of sugar in a healthier way. The global market for high potency sweeteners in 2013 was calculated to be US$ 1.2bn according to a recent study of Credit Suisse. According to a study of Lux Research, sugar substitutes today account for 22% of the total sweeteners market, yet natural sweetener alternatives represent only 1%. Along with trends towards natural and healthy ingredients, these natural alternatives have the potential to replace between 2% and 25% of total sucrose across product categories like bakery and cereal, beverage, and confection.