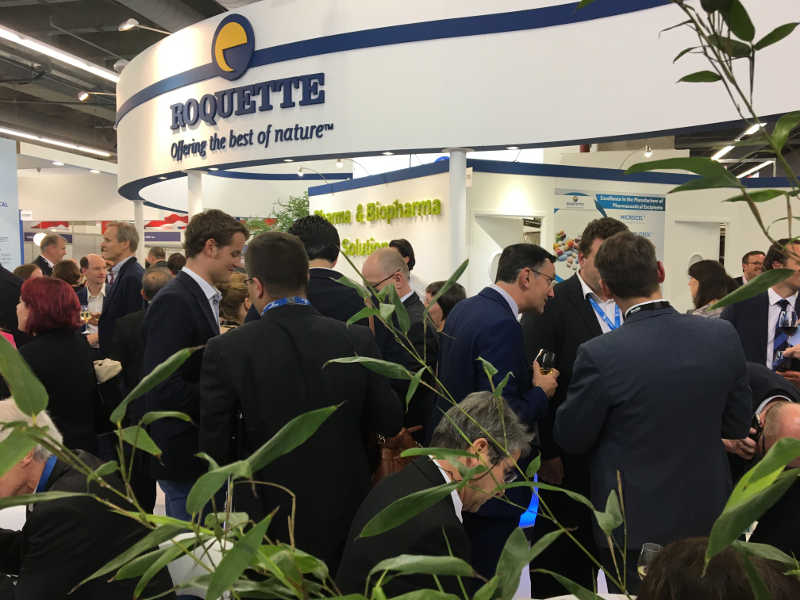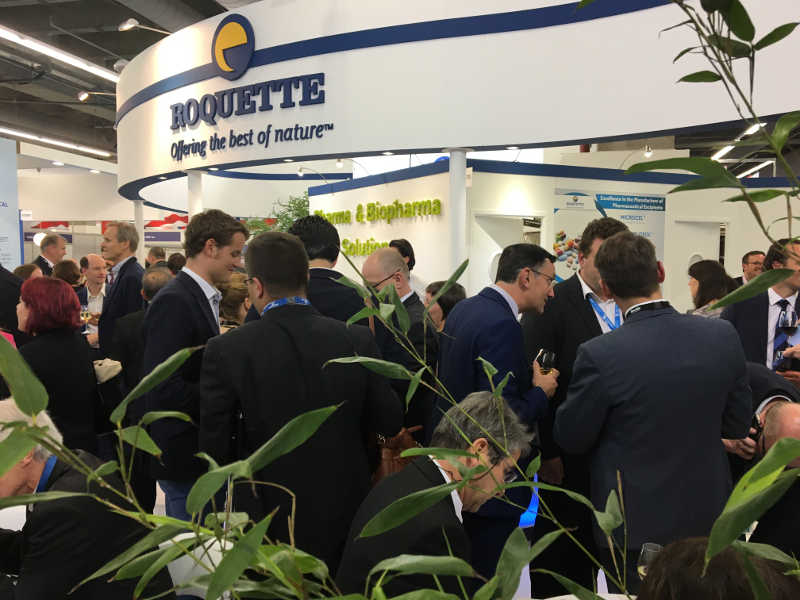 At this year's edition of CPhI, the Roquette pharma team had many news to share!
The Convention on Pharmaceutical Ingredients (CPhI) took place in Frankfurt from the 24th to the 26th of October 2017.
CPhI is the world's leading European pharmaceutical exhibition, bringing together more than 42,000 pharma industry professionals from 150+ countries and 2,500 exhibitors! CPhI represents the whole pharmaceutical ingredients sector and its key players.
At this year's edition of CPhI, the Roquette pharma team had many news to share!
Acquisition of ITACEL
With this acquisition of BLANVER' shareholders excipients division, Roquette created new opportunities proposing to its customers and prospects an enlarged portfolio of solutions in natural-based pharmaceutical excipients.
Biopharma segment launch
Recently committed to the Biopharma* market, Roquette was ready to receive his visitors seeking for new biologics to life, presenting offers on multi-compendial grade materials for both upstream and downstream applications.
New facility in Singapore
Thanks to the new opening of a Research & Development and Customer Technical Service facility in Singapore, Roquette is now able to give customers throughout Asia the ability to receive localized project support and in-depth application training.
From oral dosage excipients (Rx, Gx, nutraceuticals & OTC)** and biopharma materials to injectables and dialysis solutions, Roquette is holding itself to the highest industry standards - providing consistency and reliability across every ingredient.
This major pharma exhibition was the perfect occasion to share our latest advances with our customers to help them providing safe solutions to their patients, whether they are looking for Oral Dosage Forms (solid and liquid), Injectables or Dialysis solutions.
Have a look at the interviews realized during this event.
Interviews of Kelsey Achenbach, Head of Marketing Pharma
Hear what Roquette is about at CPhI WW 2017
Roquette at CPhI Worldwide 2017
Nutrition insights

(*) The Protein-based drugs can be game-changing by having the ability to put rheumatoid arthritis into remission and transform many cancers into treatable conditions.
(**) Pharmaceutical branded(rx); Generic (gx); and Over-the-counter (OTC).