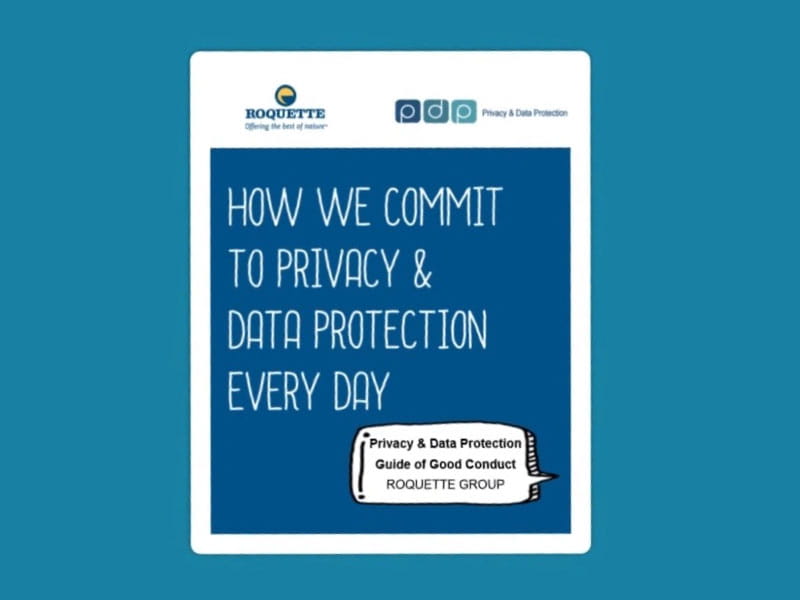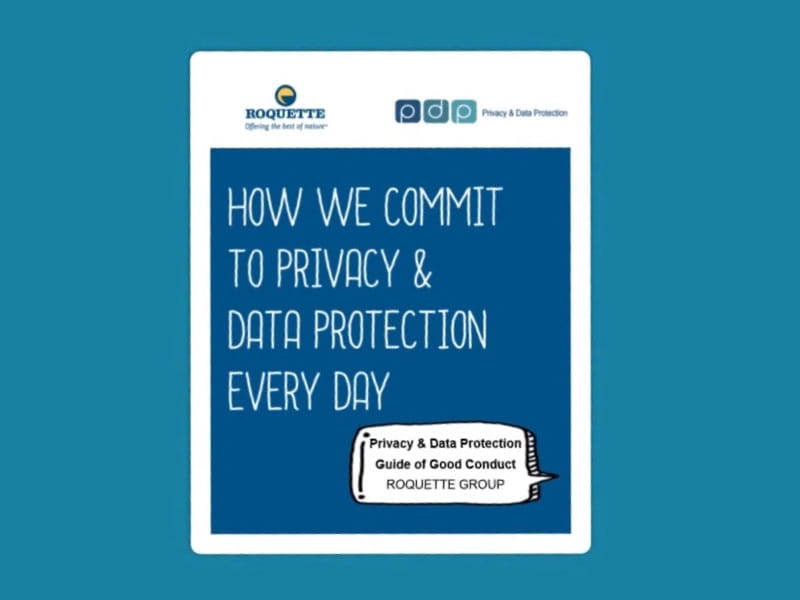 Practical and friendly, our new Guide of Good Conduct on Privacy and Data Protection is a compass to guide all Roquette employees in their daily activities and a strong commitment to ethical and responsible approach.
"To maintain and reinforce the trust our customers placed in us, we must commit to excellence, and act honestly and responsibly in everything we do." Jean-Marc GILSON, Chief Executive Officer of the Roquette group.
The principles of privacy and data protection are part of the standards set out in our Code of Conduct.
All employees, as well as third parties that Roquette has a relationship with, have a right to privacy. For this reason, Roquette is committed to protecting their personal data.
Because legislation concerning privacy and personal data varies from country to country, and because Roquette is present internationally, the group has adopted a group policy concerning personal data protection.
Our privacy and data protection policy is at the heart of our strategy to:
Protect Roquette, our employees, our customers and suppliers.
Secure our business.
Demonstrate our ethical and responsible approach.
Strengthen the confidence of our customers.
Consolidate our ethical competitive advantage.
This guide explains good conduct to adopt in our daily activities to be compliant with personal data protection principles and our policy's requirements.
"Data privacy is relevant to – and the responsibility of – everyone in our organization." Jennifer Godin, Data Protection Officer of the Roquette group.
To discover more, download the guide and watch a short video.
Download Guide of Good Conduct
Watch the video