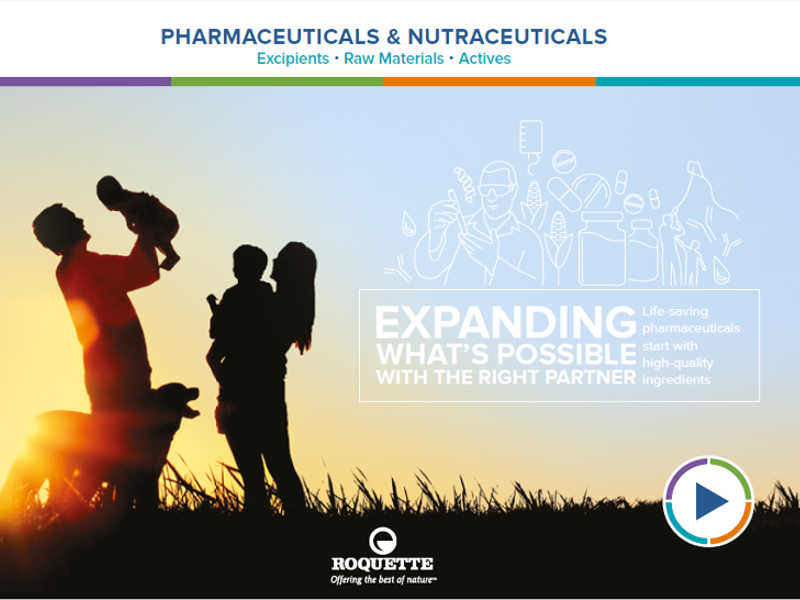 Excipients, raw materials and actives for Oral dosage, Nutraceuticals & OTC, Biopharma, and Injectables & Dialysis.
The gut. Everybody's got one, but do they look after it properly?

A plant-based O/W emulsifier & texturizer all in one for all kind of textures.

The new platform – "Innovation Hub" – and its virtual assistant – "Rosa"- offer pharmaceutical scientific community new opportunities for formulation ideas and information exchange.

The company will exceptionally produce 5,000 liters of hydro-alcoholic disinfectant solution per week to support healthcare workers in the front line.

As the world deals with the coronavirus pandemic, Roquette is implementing all the necessary measures to keep our employees safe and ensure business continuity to supply our customers. Our teams are working around the clock to continue serving food, nutrition and health markets, as we have been doing for the last 86 years. These markets are and will be key during these challenging times, and we are committed to deliver.

Marketing, scientific nutrition and sensory research insights.

Anytime, anywhere in the United States of America, customers can search, filter, select, sample, quote and purchase plant-based ingredient solutions all in one place as low as 25kg bags.

The company expands its range of NUTRALYS® plant proteins with a new specialty ingredient that helps reduce salt in plant-based meats.

Starch has the power to make your food more pleasurable to eat and can appeal to various senses through taste and texture.

Roquette publishes a scientific paper on how Cyclodextrins may help in the prevention and treatment of coronavirus. 

At its first participation in the well-known Prix de la Formulation contest, the Roquette Beauté team received the bronze award for its new Frozen Soufflé formulation.