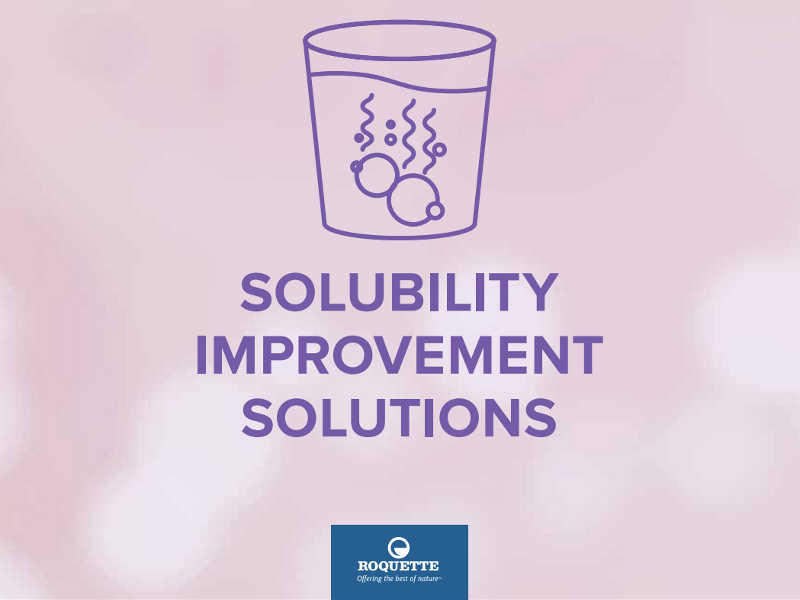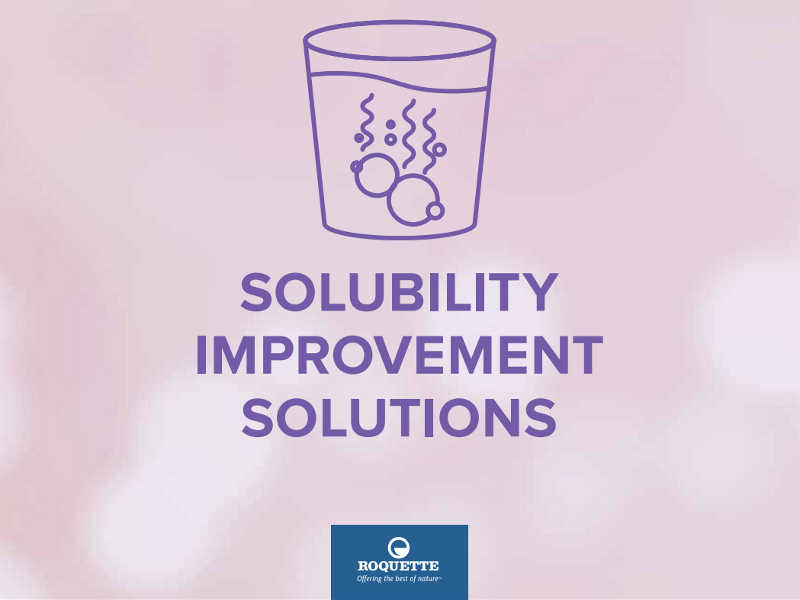 Don't let poor bioavailability hold you back. Advance your oral dosage forms with our versatile solubilizing solutions.
Join us on our booth and attend the sessions where our Roquette experts share on sugar reduction, protein enrichment and fiber enrichment.

Roquette Offers a New Clean Label Starch, from the Yellow Pea, for Plant-Based Sensory Experiences.

Discover the story of "Roquette Beauté in Paris", unveiling how The Roquette Beauté Expertise Center will help us build the future of cosmetics … together !

BIOSUCCINIUM®, 100% bio-based succinic acid, enables more sustainable materials and products.

This R&D accelerator fuels Roquette's strategy for a new plant-based gastronomy, addressing current and future consumers' expectations.

When it comes to meeting the challenges of formulation, you need more than just an ingredient supplier.

A delicious veggie with NUTRALYS® plant protein, the world's most popular line of plant-based protein ingredients.

ROQUETTE provides a sustainable plasticizer, POLYSORB® ID46 which is a bio-based isosorbide diester, a safe alternative to phthalates.

Do you love food, have sophisticated tastes, and like to try new things? This cookbook, created in partnership with chefs, ushers you into the new world of plant-based cuisine.

Plant-based solutions for Coatings, Adhesives, Sealants, Elastomers...

High purity isosorbide is a commercially available bio-based diol (POLYSORB®, Roquette, France) with a very low carbon footprint that can be incorporated in polymers to improve thermal properties, notably to increase Tg, alongside environmental impact.