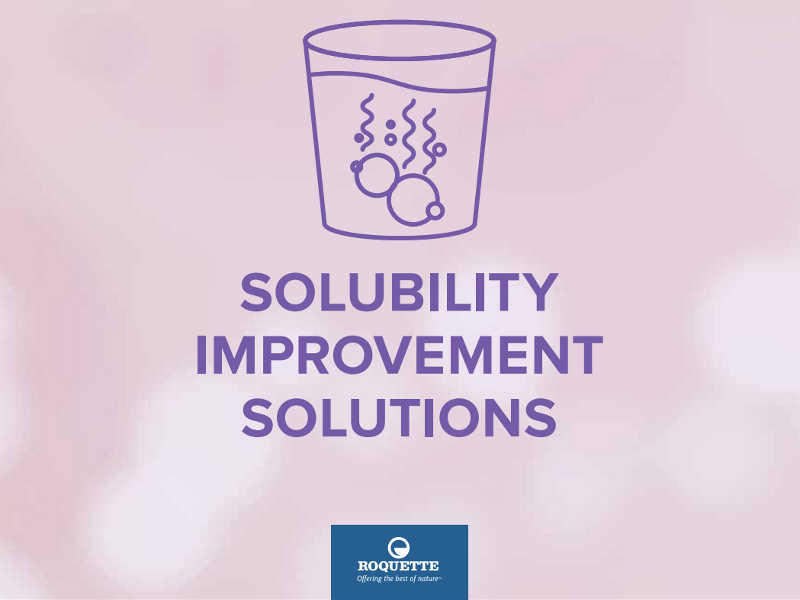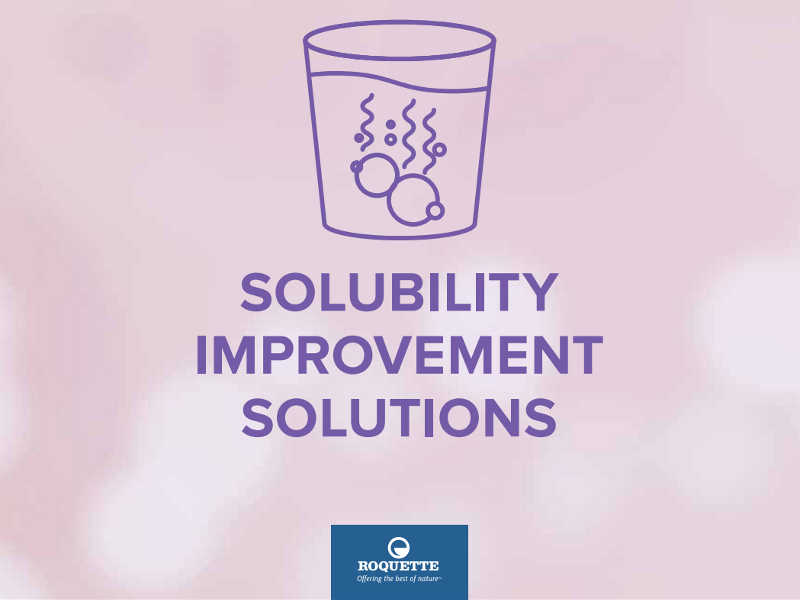 Don't let poor bioavailability hold you back. Advance your oral dosage forms with our versatile solubilizing solutions.
Roquette expert to present "How to enhance coating properties: case study of POLYSORB®, the high purity isosorbide."

Join us to find out what there is to know about Roquette's plant protein and other offerings.

Next generation plastics can provide the perfect solution for personal care and household products. Discover how to break free of the design and performance constraints of aluminium and steel.

Roquette invite the Food manufacturers to take a holistic approach to Health and Well-Being, topics that resonate more than ever in our current lifestyles.

Roquette pea starch N-735 is extracted from the yellow pea through a water only process, resulting in a pure native starch that is clean in taste derived from a sustainable crop.

Roquette is continuing to adapt to keep our communities safe and to meet our customers' needs.

The Roquette Beauté Expertise Center will support customers and partners to better address the plant-based cosmetics market challenges.

The Canadian plant will open by the end of the year. Learn more.

Distributor will carry the entire Roquette pharmaceutical portfolio for customers in the United States.

Discover innovative and sustainable monomers to create solutions for safer and more sustainable polymers.

Key benefits : Validated 100% natural origin by ECOCERT, Halal, Kosher approved

Key benefits : Consistent and high quality product, Provide best in-class footprint

Key benefits: Temperature resistance, Optical properties, Surface hardness

Key benefits: Optical properties, Chemical & UV resistance, High surface resistance

Discover the range of NUTRIOSE®, the soluble fiber of natural origin.

Poster title: NUTRIOSE® soluble fiber selectively modulates gut microbiota composition in healthy volunteers

Poster title: NUTRIOSE®, a soluble fibre with a prolonged colonic fermentation and oxidation pattern in humans contributing to a prolonged energy supply for whole-body metabolism.

A scientific review of the recent advances in isosorbide production, polymerization, and applications with a focus on how synthesize isosorbide-based polymers.

Built on the trusted partnership between Intertek and Roquette, the shared audit program allows multiple food companies to evaluate the same supplier simultaneously through a single third-party audit while maintaining the same level of quality and safety.