Senior and clinical nutrition
Diabetes care: Roquette offers food formulators the easiest sugar-like sweetening solution for managing blood glucose with indulgence.
It is aimed at the health-conscious who want to manage their blood glucose without sacrificing eating pleasure.
According to the World Health Oganization (WHO), diabetic sufferers worldwide in 2040 will reach 640 million, in other words, a 50% increase over 2015. Diabetes is an especially common problem in older adults. More than 25% of the U.S. population aged 65  or over has diabetes, and the aging of the overall population is a significant driver of the diabetes epidemic. Older patients may be more vulnerable to most of the diabetes-related complications since the latter arise in them at an accelerated rate.
NUTRIOSE® soluble fiber, boost the fibre effect with a low impact on blood glucose.
For those who prefer a neutral taste low GI solution, NUTRIOSE® soluble fiber is the perfect solution. Bland taste, fully soluble, supported by a solid scientific background, NUTRIOSE® soluble fiber has been recognized by the European Food Safety Agency to have a positive impact on blood glucose. Indeed, consumption of foods/drinks containing NUTRIOSE® instead of sugars induces a lower blood glucose rise after their consumption compared to sugar-containing foods/drinks.
SweetPearl® maltitol is the most effective and convenient sugar-like sweetening solution.
It makes it possible to develop tasty low-GI food products. It is classified as having a very low glycaemic index (GI = 29). As such, SweetPearl® is notably useful in preventing obesity and associated chronic conditions such as diabetes and cardiovascular disease.
It is well tolerated. No adverse digestive effect up to 40g+/day (twice the dose of other polyols).
It provides a natural sweet taste and mouthfeel very close to sugars.  SweetPearl® is also easy to use, with excellent solubility, and offers a wide range of particle sizes to adapt to every product and process. Hygroscopicity is low.
Unlike sucrose, it is not fermented by oral bacteria and is therefore recognized Safe for Teeth, permitting Toothfriendly labelling.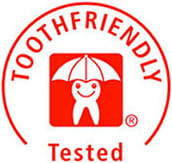 Learn more about our solutions?
Your success is our greatest priority, and your needs are unique. We would love to better understand your needs and connect you with our experts.
(1) Centers for Disease Control and Prevention. National Diabetes Fact Sheet: General Information and National Estimates on Diabetes in the United States, 2011. Atlanta, Georgia, U.S. Department of Health and Human Services, Centers for Disease Control and Prevention, 2011
(2) Knuiman MW, Welborn TA, McCann VJ, Shanton KG, Constable IJ: Prevalence of diabetic complications in relation to risk factors. Diabetes 35:1332-39, 1986.