Our technical team will be glad to meet you virtually to discuss the latest technology providing high quality pharmaceutical ingredients and services.
Together with our customers, we aim at developing solutions for a healthier world.
Dr. Shiqi HONG, our Senior Biopharma Scientist, will be hosting a presentation:
KLEPTOSE® Biopharma h

ydroxypropyl-β-cyclodextrin as a versatile excipient in biologics processes – Application in ultrafiltration/diafiltration
Tuesday March 16 - Biologic stream
Dr. Hong works in our Global Biopharma Center of Excellence in Singapore and will share our latest development and work towards unlocking the potential of cyclodextrins in protein ultrafiltration/diafiltration step.
If you want to know more, join her on March 16!
In the meantime, you can learn more about our solutions for pharma or biotherapeutics.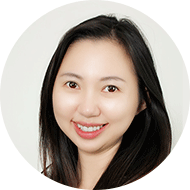 About Shiqi Hong
Dr. Shiqi HONG is a senior biopharma scientist at Roquette, based out of Roquette's Global Biopharma Center of Excellence in Singapore. In her role, Dr. Hong specializes in formulation development and focuses on developing new solutions to extend the shelf life of therapeutic proteins. She possesses over a decade of cross-functional industrial experience in drug product development, including substantial knowledge in supporting early stage drug development of small molecules. Dr. Hong earned her PhD in Pharmaceutical Sciences from the National University of Singapore.