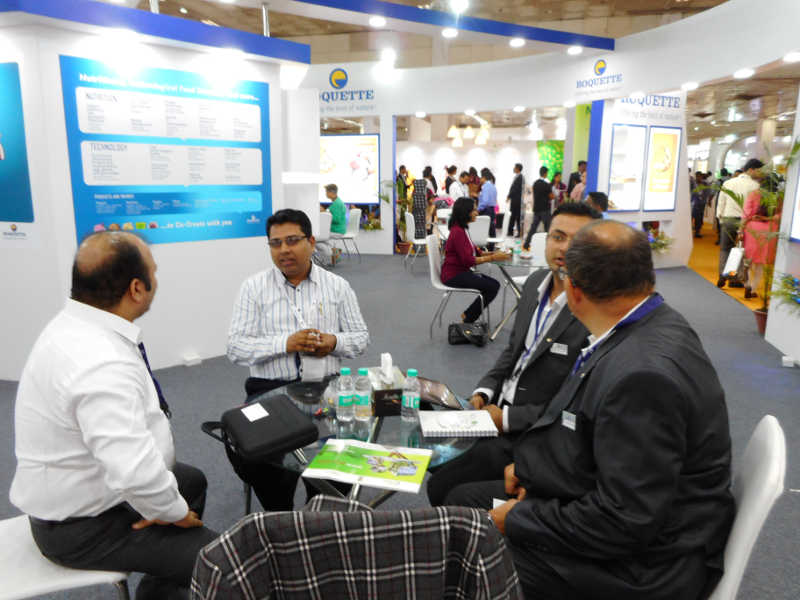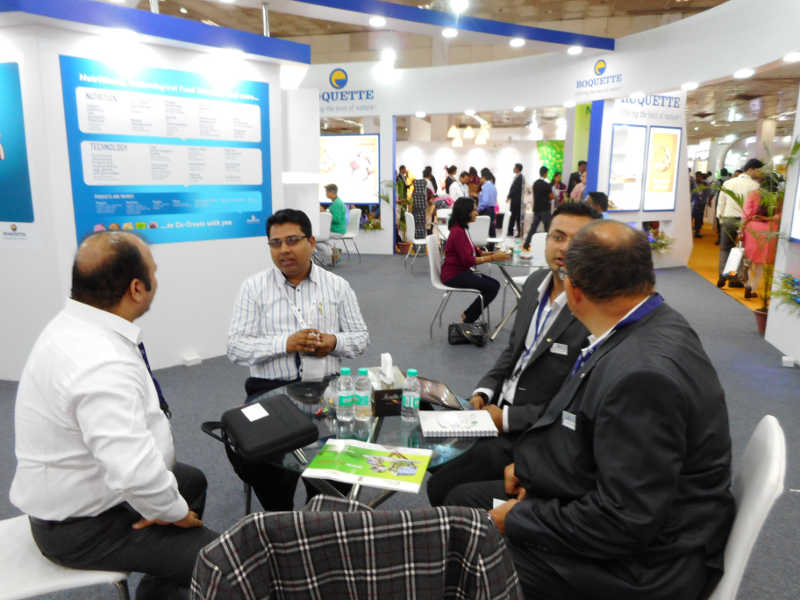 Roquette features its latest advances in Dairy, Confectionery and Specialized Nutrition tailored for India.
Mumbai - 9th -11th November, 2017 - Hall 6 - Booth F1
Meet the Roquette team at Fi India event in Mumbai to learn more about our latest innovations in Dairy & Confectionery …Closer to Indian tradition and much more!
Dairy
Roquette introduces Glucono-Delta-Lactone as first-choice solution to improve yield of the traditional Paneer recipe while maintaining its smooth and creamy texture. The ingredient fully responds to the taste and texture expectations of Indian vegetarians.
Also, considering the challenges of cold supply chain in India, Roquette introduces a texturizing ingredient called CLEARAM®, with properties that allow to create an Ambient Temperature-Extended Shelf life Yogurt.
Confectionery
Focusing on Ethnicity, Hygiene and Freshness, our experts in formulation have developed some new delightful concepts called "ChocoPaan" and "Fennel Seed Tablets".
They offer outstanding benefits for Indian consumers and confectioners. Indeed, the multiple functional and nutritional assets of Roquette's range of polyols bring mouth refreshing and cooling experience along with a strong binding effect in ChocoPaan. Moreover, Roquette polyols add intense freshness, complimenting tooth-friendly and sugar-free claims to the Fennel Seed Tablets.
Specialised Nutrition
Infant nutrition being a priority, Roquette brings the answers to these specific nutritional needs with the GLUCIDEX® range of carbohydrates. Simultaneously, weight management is a key to reach a healthy lifestyle, where plant-based ingredients offer great advantages in terms of nutrition with concepts like:
Sugar Free, Fibre enriched Biscuits / Cookies with SWEETPEARL® and NUTRIOSE®
Table Top Sweetener with SWEETPEARL®
Table Top Fibre with NUTRIOSE®
Stop by Booth # F1 to know more and taste our new concepts at the "Roquette Creatilicious Bar" .