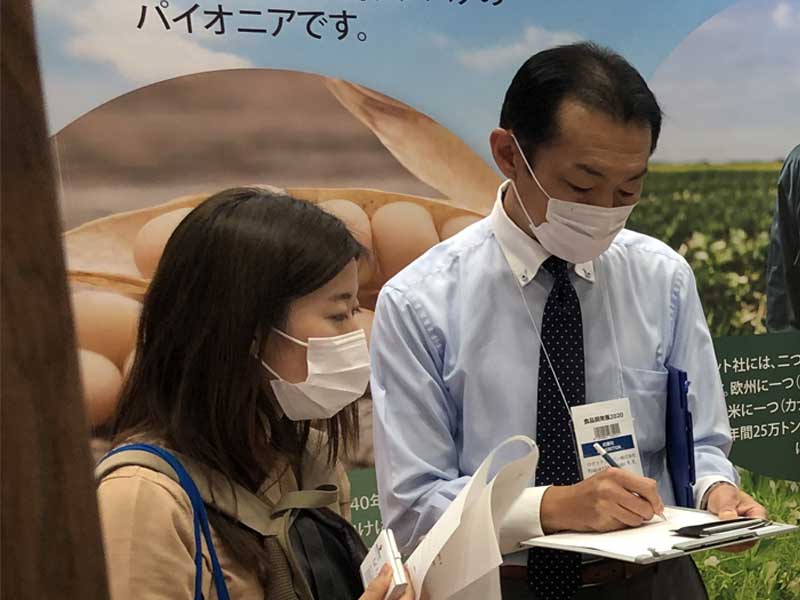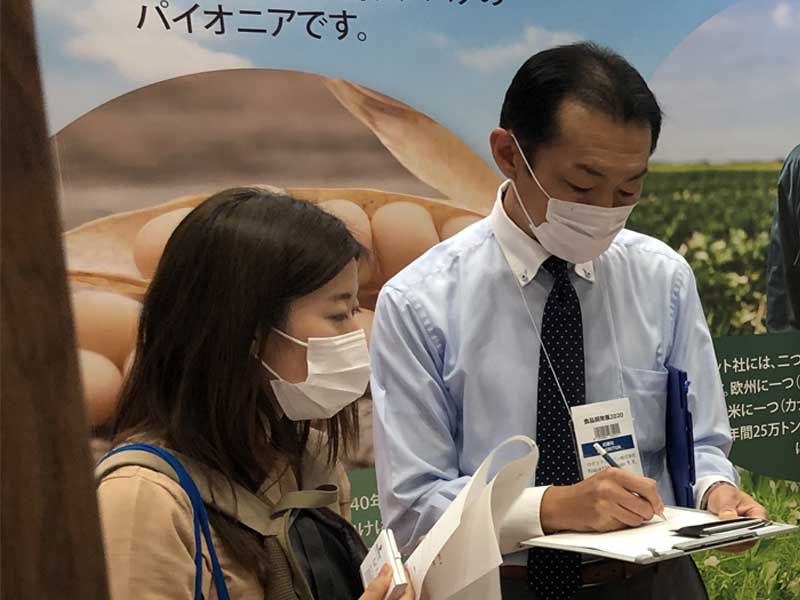 From field to table, an holistic approach on health and well-being
Health Ingredients Japan (HIJ) is the leading platform for functional foods, supplements and nutraceuticals, and recently celebrated its 31 consecutive years of running this successful event. This annual event is dedicated to showcase the world's most innovative ingredients and share the latest trends and developments in the food industry.
Held on 16-18 November, the Roquette team took part in this year's event to showcase our offerings in pea. The chosen theme of the Roquette booth is 'farm-to-table' and was designed to portray our holistic approach on health and well-being to food manufacturers. The HIJ 2020 received more than 21,200 visitors and will help increase our positioning as the pioneer in plant proteins with key Japanese food manufacturers.
Akira Kamijo, country coordinator and head of Food GBU Japan shared, "We are pleased to have this chance to connect with industry players and potential customers at HIJ. It has unlocked new opportunities for growth. There was definitely strong interest in pea protein, which shows great promise that plant-based protein is starting to make waves in the Japanese market as well."
Roquette plant-based ingredients on applications like gourmet mini burger and high protein high fiber biscuit were introduced at the tradeshow and became immediate crowd favorites, receiving positive feedback from many visitors as they sampled prototypes to experience the taste and texture.
We had four speaker sessions hosted that were fully subscribed – Hori Sayaka and Sato Ayana, both application scientists from our Food CTS Japan team, presented on latest industry trends as well as other topics on how to design high protein food products, and how pea starch and protein provides brand new food texture.
Please contact Makoto Takahashi for more information: send an email.