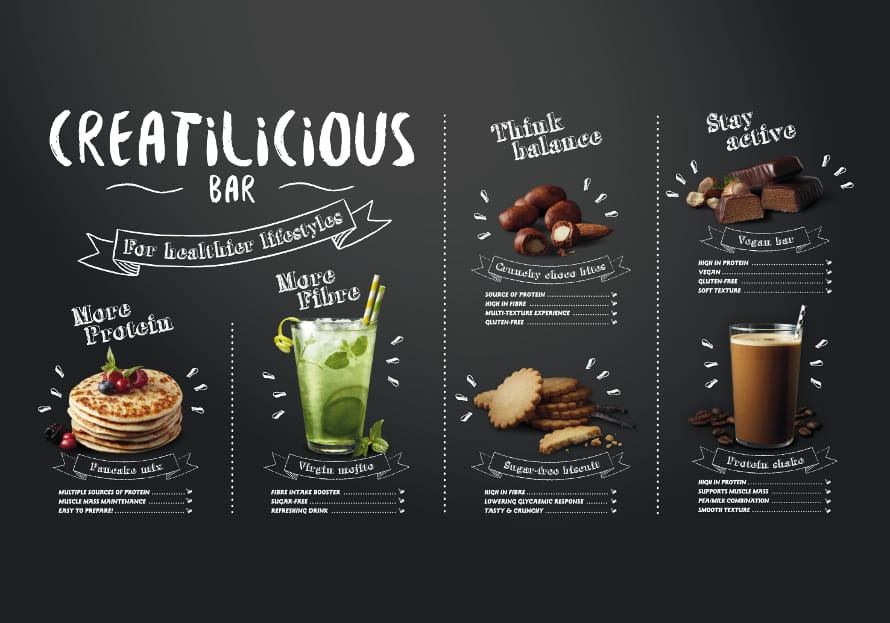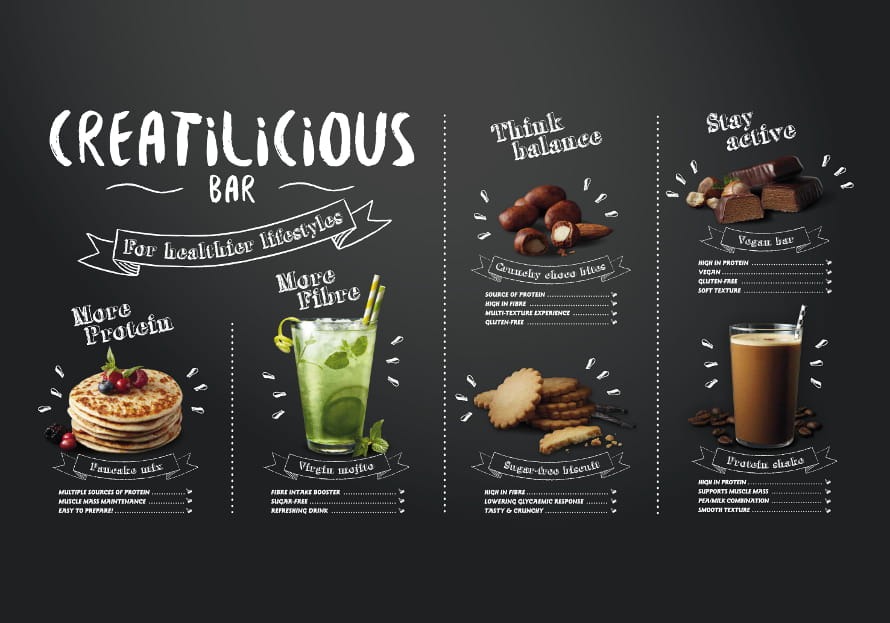 Roquette exhibited at the last HIE 2016 in Frankfurt from 29 November to 1 December.
Held every two years, the Health Ingredients Europe is a leading nutritional ingredients event providing a complete overview of the Nutrition and Wellness industries.
This edition gathered more than 500 exhibitors and 8,643 attendees from 138 different countries.
This year at HIE, the Roquette Food teams highlighted the versatility of our plant-based solutions by showcasing a selection of exciting new food concepts at the "CREATILICIOUS BAR". Visitors were offered to taste a menu of delicious new food concepts addressing the need for healthier lifestyles, and specially created by the company's food application experts.
Some of the exciting ideas on show included
A delicious protein pancake: Easy to prepare, this concept combines multiple sources of protein – especially NUTRALYS® pea proteins – that contributes to muscle mass maintenance.
A refreshing and healthier virgin mojito: Thanks to NUTRIOSE® soluble fibre, this sugar-free cocktail is an easy & fun way to boost your daily fibre intake.
Gluten-free crunchy bites: These satisfying high-protein snacks offer visitors a multi-texture experience thanks to NUTRALYS® pea protein and PREGEFLO® starch.
High-protein vegan bars: These gluten-free, soft-texture bars are made with NUTRALYS® pea protein – that helps support muscle gain and promote satiety.
Sugar-free & tasty confectionery tablets: Roquette's range of XTAB directly compressible polyols, including NEOSORB® sorbitol; SweetPearl® maltitol; and XYLISORB® xylitol, offer multiple technological benefits as well as texture possibilities for Toothfriendly confectionery applications.
The next HIE event will be held in Frankfurt in 2018.