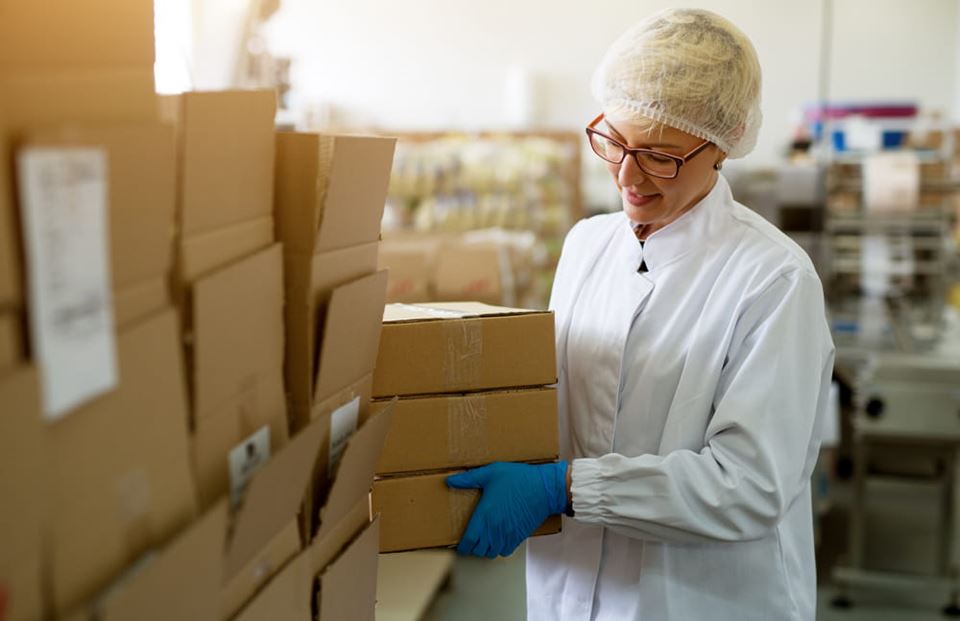 Roquette's new pea protein plant, a greenfield project in Manitoba, Canada, has 115 farmers supplying peas – and that's just for its first year of production. When the plant approaches full capacity, Roquette could be working with as many as 300 farms and processing 125,000 metric tons of yellow peas a year, plant manager Celine Deneuville says.
How do you produce that much plant protein? It takes state-of-the-art design.
"Almost everything is automated – including the cleaning," Deneuville says. The new plant represents a huge leap forward for a company that has been a plant protein leader almost from the beginning: Roquette's line of NUTRALYS® ingredients are already in popular plant-based foods worldwide from burgers and protein drinks to plant-based milks, ice creams, and coffee creamers. Chances are, you've eaten it already.
But until now, NUTRALYS® ingredients came from Roquette's pea facility in France. The Manitoba plant will expand capacity, making protein ingredients more available to food producers in the booming North American market.
Here's how the new facility takes its peas from farm-grown to recipe-ready.
On-site storage. Four on-site silos hold a total of 2,600 metric tons of peas. That's about four days of supply at the plant's expected processing rate – which means it can stay operational even if events like snowstorms temporarily disrupt delivery schedules.
Grinding. The first phase of production happens in the flour workshop, where dry peas are ground into dry powder. As with most of the production process, grinding equipment is massive – and highly automated.
Separation. After grinding, peas are mixed with water and sent through a series of centrifuges to separate the protein from other elements like starch and fiber. The process is entirely mechanical, not chemical.

Starch and fiber are removed for use in other Roquette products or as animal feed. "The goal is to have no waste," Deneuville says. "Everything from the pea is good."
Drying. After separation, water is removed from pea protein in two ways: by heat treatment and with a spray dryer.

Adjusting the first method gives production operators control over the final product's solubility, while the second method lets them control particle sizes. Calibrating both determines, in part, the specific properties of the NUTRALYS® ingredient being made.
Tasting. Dozens of quality-control stages are engineered into the plant's production process, both through lab tests and with ongoing real-time analysis. But the final test is with the palette: Every few days, a panel of stakeholders from various parts of the plant will convene to taste the product and ensure its quality.

Roquette trains panelists for just this purpose. Part of their job: Ensuring NUTRALYS® ingredients from the new plant are indistinguishable from those made at the Roquette facility in France.
Packaging. It takes just six production operators on a given shift to oversee the production of NUTRALYS® products at the new plant – but packaging takes more personnel. Packing teams seal NUTRALYS® ingredients in both 25kg and 1MT bags, ready for shipment.
A typical production run lasts two days; then, the plant shuts down for cleaning. Like dairy, pea protein can be sensitive to microbes, and tight cleanliness protocols are required to meet Roquette's high standards.
But because even cleaning procedures are heavily automated, the entire plant can be cleaned in place in about six hours. Then it's time to reset and recalibrate for the next production run.
Ingredient Samples & Documents
Search NUTRALYS® plant protein ingredients, get quality documents and request samples for your trials.
Want to learn more about our solutions?
Your success is our greatest priority, and your needs are unique. We would love to better understand your needs and connect you with our experts.