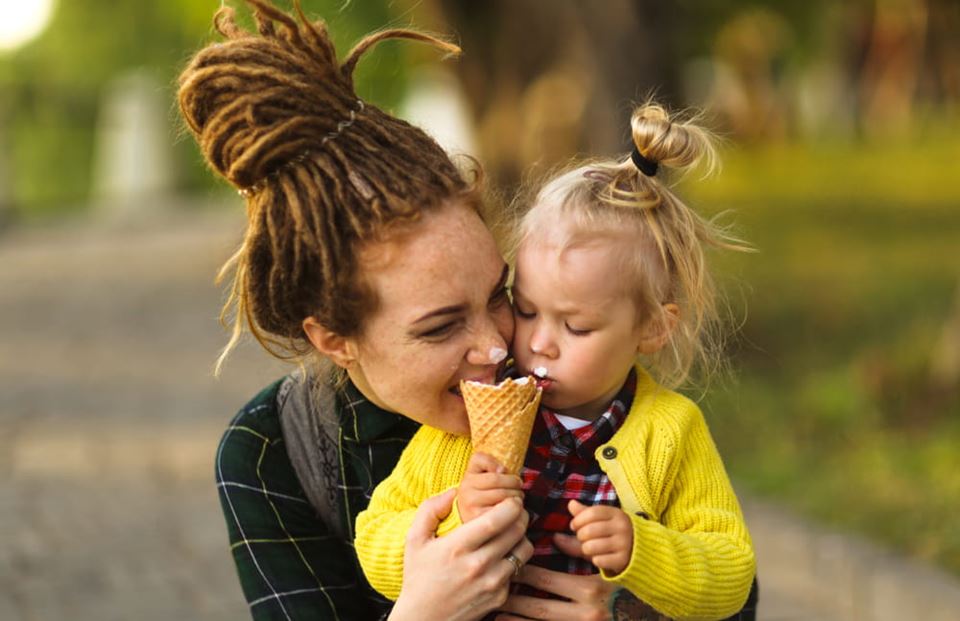 If you can make an indulgence healthy, you've got an offering with promise. That may be why plant-based ice cream products have been on the rise for years.
But formulating your own plant-based ice cream comes with challenges.
"Ice cream is quite complex," says Elsa Muller. As a team leader with Customer Technical Services at Roquette in France, her team has invested time anticipating problems customers may face with plant-based ice cream foods and finding solutions to those problems.
"We do trials in the lab," Muller says. "We test the taste of a product, but also technical properties. Does it melt too fast or too slow? Is it too hard or is it the right texture?"
Solving problems like these isn't always simple for food companies – but they'll have help from Roquette team members like Muller and Inma Martinez-Curza, a Technical Developer with Roquette in Spain who works with NUTRALYS® customers developing plant-based ice creams. Martinez-Curza lists three reasons food companies choose to focus on plant-based ice cream: The products are healthy, they're non-allergenic, and they're environmentally friendly.
All of which are great selling points for consumers who might like to have their ice cream and eat vegetables too.
Here are three areas where Muller and Martinez-Curza say companies often need technical input in developing new plant-based ice cream products.
Aftertaste. It's no news flash to say milk and plants have different flavors. But in ice cream made with pea protein, this difference can manifest as a more vegetal aftertaste. Martinez-Curza says that unless the flavor is correctly masked with other tastes at formulation, that's a problem in some markets.

"With some ice cream flavors, it's not necessary," she says. "Fruit flavors are not so easy – but cappuccino, chocolate, coconut? Those are much easier."

Sometimes the solution is as simple as including some chocolate in your strawberry ice cream product, Martinez-Curza says. But her job exists because every food company's goals and needs are different.
Viscosity and texture. Ice cream has a particular feel – not too hard, not too soft. In working with pea protein, this texture is achieved in part by the incorporation of air into the final product.

That's a process that requires a good understanding of your particular ingredients, Muller says. Roquette customers depend on her to provide that information.
Melting rate. How long should ice cream sit in the bowl before it turns to liquid? The answer is an important part of the consumer's eating experience.

"When we began ice cream development, we only used one grade of pea protein," Muller recalls. "It gave us a product that melted quickly compared to ice cream."

Current NUTRALYS® products allow for a much better experience, Muller says. They create plant-based ice creams that melt slowly and stay creamy in the mouth. But it was all about having the right ingredients for the job.

"We use a different grade of pea protein now," she says. "It has different functionalities in the way it interacts with other ingredients, especially in the ways protein interacts with fat.

As with all aspects of new plant-based ice cream formulas, the bottom line with melting rate is that you'll need to know your ingredients – and your market – very well.

Or, better still, you'll partner with experts who offer you those answers.

"Sometimes the customer, in addition to our technical support, also needs us to guide them on how to launch the product to the market; that is where from Roquette we offer complete support where in addition to CTS other departments such as marketing and sales also participate. When you work as a team, great projects always come out," Martinez-Curza says.
Ingredient Samples & Documents
Search NUTRALYS® plant protein ingredients, get quality documents and request samples for your trials.
Want to learn more about our solutions?
Your success is our greatest priority, and your needs are unique. We would love to better understand your needs and connect you with our experts.