Can Plant-Based Foods Help Elderly and Frail People Get Diversified, Indulgent, and Adequate Nutrition?
Can Plant-Based Foods Help Elderly and Frail People Get Diversified, Indulgent, and Adequate Nutrition?
Medical nutrition products are now reaching a larger audience
Medical foods are specialty products addressing the specific nutritional requirements associated with
certain diseases
such as cancers, sarcopenia, diabetes, food allergy, metabolic diseases, or digestive impaired systems. Those products are often designed to be the
sole source of nutrition
. Therefore, they combine all
macronutrients and micronutrients
that the patient need (
proteins
, carbohydrates,
fibers
, fats, minerals, and vitamins). They can be consumed orally or through tube feeding.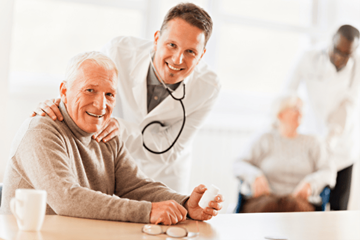 There is a growing awareness, by both health professionals and patients, of the importance of adequate nutrition in the treatment and recovery from illness.
Medical nutrition is quite a large and dynamic market that should account for 21bn USD in 2022 (source: BCC Research LLC1). And Euromonitor International (Jan 2022) forecasts a steady 6% annual growth (CAGR 2021-2026) for supplement nutrition drinks sales globally.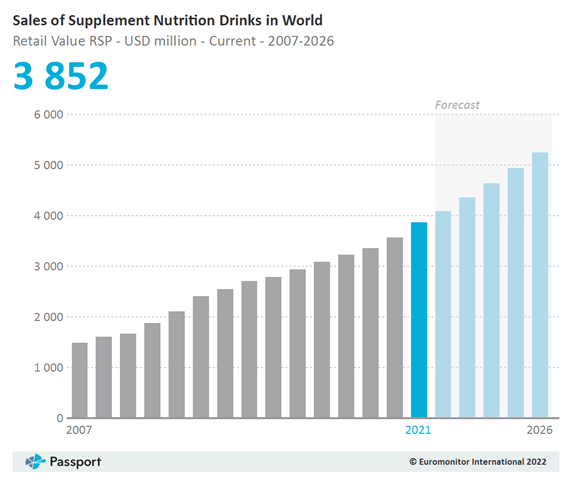 When it comes to aging, older consumers desire to hold back time and fear a loss of mobility and independence. While healthy eating cannot turn back the clock, it can help people to maintain muscle strength, a healthy weight and feel good for longer.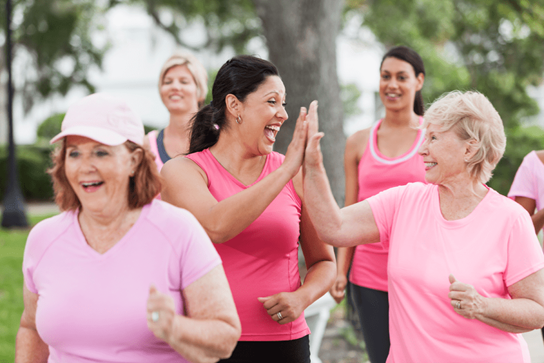 At Roquette, we have identified that clinical nutrition has become more mainstream and has expanded its consumer base. The offer has evolved with free-from formulations and ready-to-drink formats that reach a larger audience:
Active consumers who want a balanced complete meal on the go that provides them with the right nutritional support. For them, "it's not healthy if it is not sustainable."
Elderly people who adopt a tailored diet, based on health professional recommendations, to improve or maintain their health condition and age well. They want a diversified diet that is easy to follow, and convenient tasty products that they are looking forward to eat.
Aging population
According to Euromonitor, the global population aged 65+ will grow by 62.5% between 2021 and 2040 to reach 1.3 billion by 2040. The Asia Pacific region is at the forefront of the global population-aging phenomenon, with its older population expanding fast on the back of falling birth rates and rising life expectancy. By 2040, the region will be home to 757 million people aged 65 and over – accounting for more than half the world's total older population.
The importance of muscle and nutrition for muscle in health and disease
In an educational video for consumers2 from the University of Alberta, Dr. Prado explains the importance of muscle nutrition to stay healthy and recover, with protein as being key for muscle health.
"If patients are suffering from malnutrition, it can affect their recovery," says Marie Nerup Mortensen, Head of Food Research at Aalborg University Hospital in Denmark.3 The hospital serves about 3,000 meals to patients every day. Its food science department, KULINARIUM, was created to find ways to make nutrition more effective.
How much protein do you need to stay healthy? The answer depends on your age.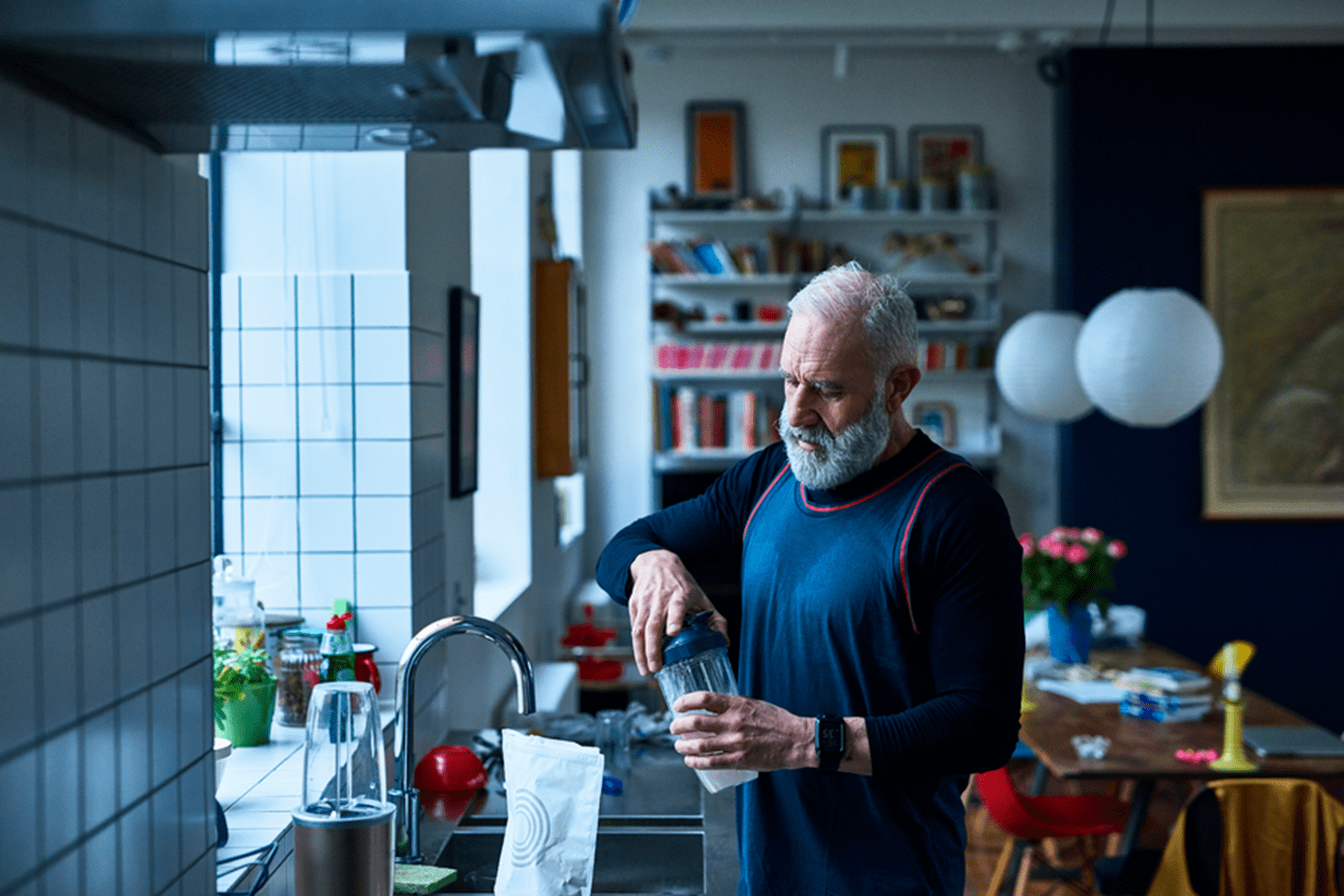 Healthy adults, she says, need to eat 0.83g of protein for every kg of body weight – a daily target many of us exceed easily. Older adults need more protein – between 1g and 1.2g each day for every kg of body weight according to WHO/FAO recommendations –to maintain good health and mobility.
Is it easy to get enough protein?
For elderly people, it's not always easy to eat that much protein. They may have challenges with mastication. For example, they may not enjoy chewing a big piece of meat. Alternative sources of protein such as yogurt can help. But diet is about variety – and the more high-protein options that are available to seniors, the easier it will be for them to meet nutritional goals.
In nursing homes, some seniors eat only half of their plate, which is the same for hospital patients. "When you are sick, you have a huge problem eating big meals," Mortensen says. "So if you only had three meals a day, we know that in the end, you wouldn't get enough energy and protein. Snacks in between are very important."
Plant-based innovations
Protein fortification today is mostly done with milk – but we can see an emerging trend of plant-based diets for consumers. Over the past three years, we have seen an uptick in demand for gluten-free, non-soy plant-based proteins suitable for lactose/milk-free, plant-based, vegetarian and vegan diets. According to data from Innova Market Insights, the number of new clinical nutrition products tracked with plant-based positioning has doubled between 2018 and 2020.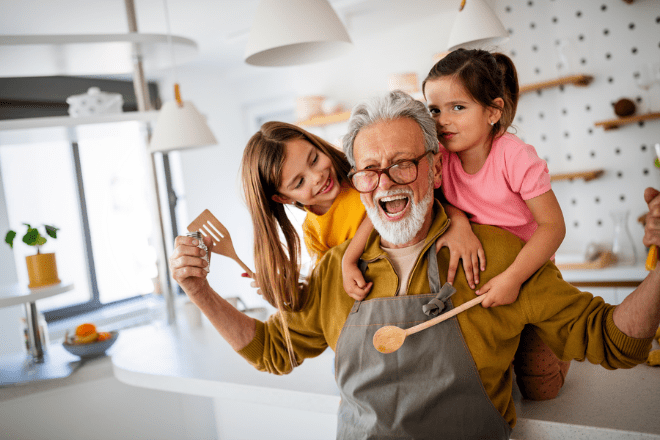 Livestock and animal products are increasingly recognized as main contributors to climate change through direct or indirect greenhouse gas emission.4 There is consequently a need to find new plant-based sources of protein. NUTRALYS® pea protein is a good choice in terms of nutritional quality to meet that need and diversify protein sourcing.
Letting the appetite decide
To fight against seniors' malnutrition, the first focus is on delivering adequate nutritional support. But food is also a source of joy. Adapting the taste and texture of protein-rich foods to the preference of consumers with altered sensory sensations can play a key role in increasing their food intake.
One 2015 study showed that NUTRALYS® pea protein can help.5
Roquette's R&D nutrition team set out to design a study that would test how likely seniors were to freely choose a NUTRALYS® plant protein-enriched treat over time.
They partnered with CEN Nutriment, a research firm in France, to offer protein-enriched food to adults between the ages of 70 and 90 who lived at nursing homes. Every other day for 21 days, those seniors who volunteered were served an apple compote enriched with NUTRALYS® protein as part of their lunchtime meal providing 6.4g of protein. Volunteers were free to eat as little or as much as they wished. Researchers measured how much was consumed each day, and volunteers completed surveys about once a week to indicate whether they liked the food.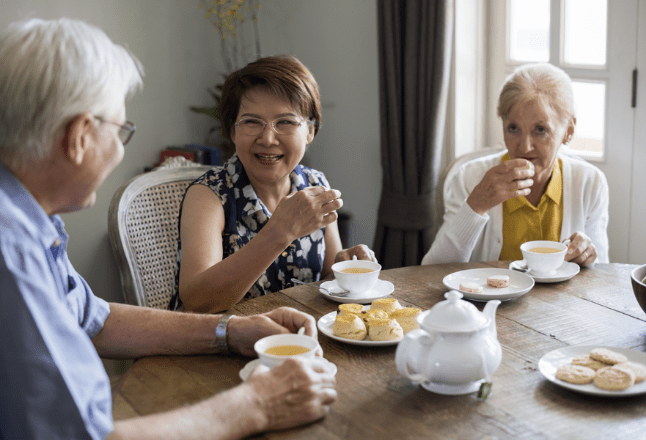 A consistent choice
The 3-week study showed that, after the first meal, more than 90% of those seniors surveyed described the NUTRALYS® compote as "rather pleasant" or "very pleasant." In follow-up surveys over the next 21 days, about 80% continued to give the treat that high evaluation. Seniors did not just enjoy the compote once – they were happy to eat it consistently.
The portions they consumed were key as well. Each volunteer was offered a 125-gram serving of the compote. Most of the time, they ate about 80% of the serving offered.
That's a healthy, easy-to-eat portion of protein these aging adults might not have had in their diets otherwise. And that means seniors have one more viable and tastier option when they are looking to increase the amount of protein they eat.
The global conclusion is that this high-protein compote was well accepted by volunteers. NUTRALYS® is a real option for the elderly.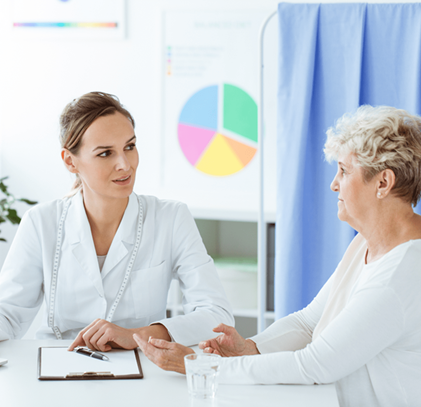 One hospital study3 has also shown positive results with pea protein to increase protein intake and help patient to recover faster. But getting there meant creating a new bagel, a new salted cracker – and a new, more holistic approach to patients' culinary health. That's how northern Denmark's largest hospital broke ground with NUTRALYS® pea protein, among other proteins, developed its own snacks and increased patient protein intake by almost 80%.
How does NUTRALYS® pea proteins perform in terms of functionality, metabolism, ease of use, and sensory properties?
Roquette is uniquely positioned to respond to the clinical nutrition market through our strong expertise, our ambitious investments and our drive for innovation.
NUTRALYS® is one of the largest ranges of pea protein today available in the market suitable for high protein foods and beverages for medical purposes.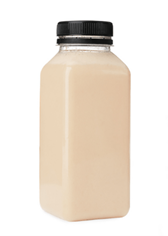 NUTRALYS® S85 Plus in particular has been specifically designed to reach a high level of protein without developing too much viscosity for tube-feeding or compact high calorie formulas. NUTRALYS® S85 Plus is suitable for UHT and its solubility is less dependent to pH variation. This allows to target a wide range of protein-enriched food and beverage applications with great and homogeneous texture, to stimulate the appetite of patients (e.g., protein smoothies or protein coffee).
Fast proteins might be favored by formulators for elderly or specific patient with digestion impairments. The in vitro NIZO SYMPHID model of gastric digestion suggests that NUTRALYS® S85 Plus is a faster digesting protein comparable to whey.
Other NUTRALYS® pea protein grades suitable for senior and clinical nutrition are as follows:
NUTRALYS® S85F soluble pea protein for ready-to-drink beverages
NUTRALYS® S85XF with fine particle size for smoothness in powder mixes
NUTRALYS® F85F for gelling in puddings
NUTRALYS® B85F for softness of dough bars
Roquette also conducts clinical studies that suggest benefits for muscle mass increase and short-term satiety with NUTRALYS® S85F pea protein, as good as whey protein.
NUTRALYS® pea protein is supported by clinical studies to assess its performance in muscle mass development, blood glucose management and satiety management. Roquette has a long-term R&D program that aims at improving constantly our scientific knowledge on health properties of our existing pea protein grades while at the same time identifying new properties from new grades of pea protein and from new sources.
Our global network of experts and technical centers all around the globe are dedicated to our customers. One example of how we work with our customers: In most nutritionally complete foods, the addition of minerals is required. Minerals can affect protein solubility. Our customer technical service lab in Japan recently conducted a study in order to choose the most adapted minerals for our customer's solution.
CONCLUSION
Our production facilities of pea protein isolates enable us to guarantee high-quality standards required by the clinical nutrition market that we serve.
Roquette offers food formulators some valuable key ingredient solutions to contribute towards achieving a healthy lifestyle with targeted nutrition.
Aiming for "stay active" healthy lifestyle outcomes, food producers can rely on NUTRALYS® plant protein, GLUCIDEX® maltodextrins and NUTRIOSE® soluble fiber.
REFERENCES
Find out more about NUTRALYS® health benefits and studies: https://www.roquette.com/plant-protein/health-benefits
Clinical Nutrition: Global Markets to 2022, BCC Research LLC
The Importance of Nutrition to Prevent and Treat Low Muscle Mass, UofANutrition, Dr. Carla Prado, Sept. 2020
Video interview "How can pea protein help hospital patient to recover faster?" Aalborg University Hospital and Roquette, 2016:
Scarborough et al., Dietary greenhouse gas emissions of meat-eaters, fish-eaters, vegetarians and vegans in the UK, Clim Change, 2014; 125(2):179-192.
Allaert, FA, et al., Evaluation of adherence by elderly nursing home patients to regular consumption of apple compote enriched with protein and soluble fiber, Aging Clin Exp Res, 2016; 28:189-195