How to produce chewing gum
How to produce chewing gum
The video will show you the entire process for producing chewing gum at our pilot facility at Roquette in Lestrem, France, including the mixing, extrusion, and continuous rolling and scoring line.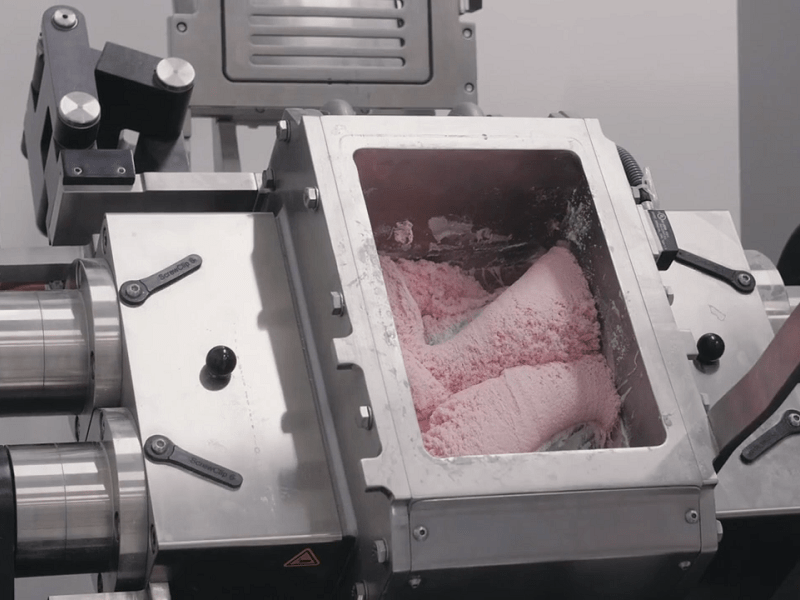 This video contains file footage filmed prior to the COVID-19 pandemic.
The key steps in chewing gum production are the following:
Mixing: formation of a dough through the mixing of gum base, powder (NEOSORB® sorbitol, SweetPearl® maltitol, XYLISORB® xylitol, mannitol powders) and liquid sweetener (LYCASIN® maltitol syrup, NEOSORB® sorbitol syrup); high-intensity sweeteners, flavor and color in this order.
Curing: cooling of the dough obtained to have the consistency suitable for extrusion.
Rolling and scoring: the dough is laminated and cut lengthwise and widthwise to get the "pellets" or "sticks" or "slabs.
Tempering: this step allows reorganization of the molecules in the gum mass and the hardening of formed units.
Coating or panning: multiple micro-layers of polyols (SweetPearl® maltitol, NEOSORB® sorbitol, XYLISORB® xylitol ) are applied to form the coating.