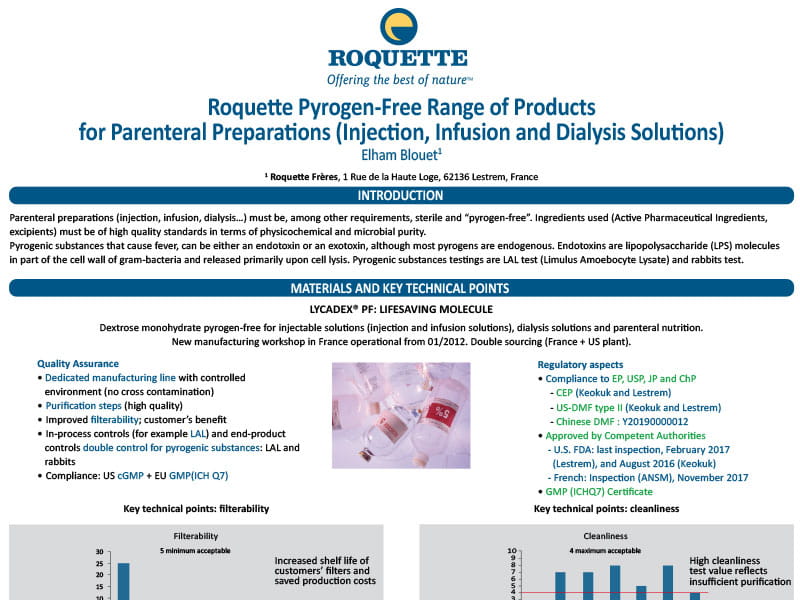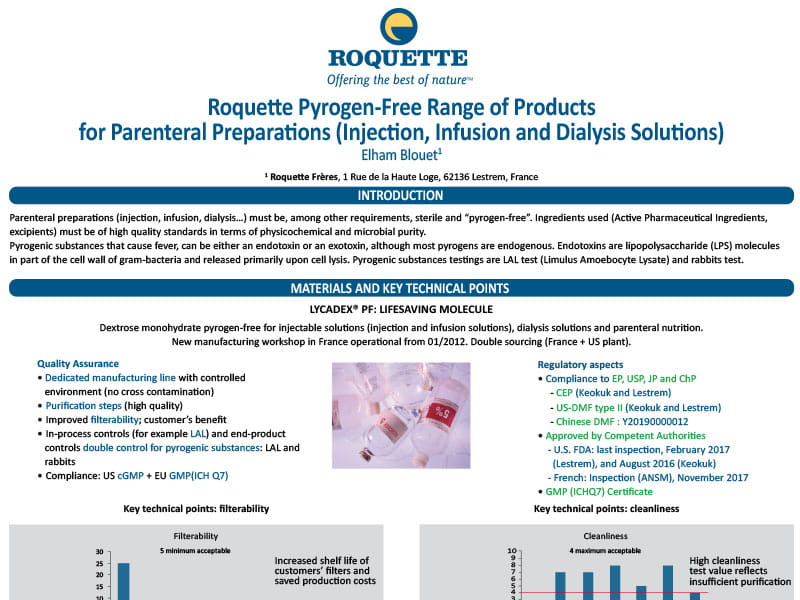 (Injection, Infusion and Dialysis Solutions)
Parenteral preparations (injection, infusion, dialysis…) must be, among other requirements, sterile and "pyrogen-free". Ingredients used (Active Pharmaceutical Ingredients, excipients) must be of high quality standards in terms of physicochemical and microbial purity.
Pyrogenic substances that cause fever, can be either an endotoxin or an exotoxin, although most pyrogens are endogenous. Endotoxins are lipopolysaccharide (LPS) molecules in part of the cell wall of gram-bacteria and released primarily upon cell lysis. Pyrogenic substances testings are LAL test (Limulus Amoebocyte Lysate) and rabbits test.
Conclusion
Our pyrogen-free range of products, and our vertically-integrated portfolio, support our customers' needs for supply chain transparency and traceability. We understand our customers' concerns and need for compliance to ensure patient safety. Additionally, we offer expertise in developing a variety of custom solutions - partnering with you from the earliest development stages of a project.
Discover more about our pyrogen-free solutions.