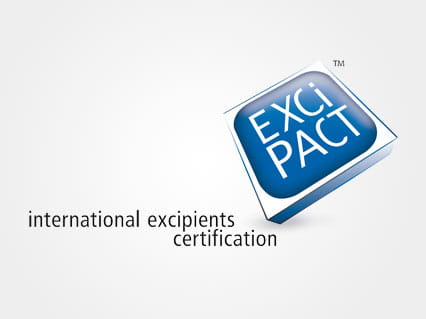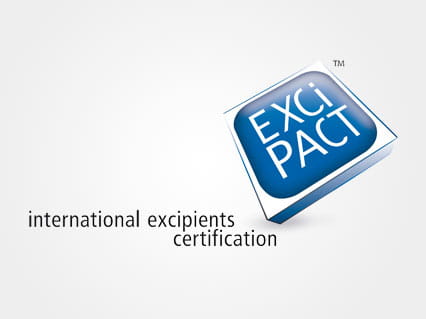 Roquette granted EXCiPACT™, certifying its Good Manufacturing Practices implementation
E.U. and U.S. pharmaceutical regulations require drug manufacturers to audit all their starting material suppliers to demonstrate Good Manufacturing Practices (GMP) compliance. Using GMP standards designed for excipients, the high quality 3rd Party EXCiPACT™ Certification Scheme is helping excipient users to reduce their audit burden, thus saving costs while ensuring quality.
Roquette, one of the world leaders as excipients manufacturer, is announcing a significant step forward in serving its customers with the obtention of the EXCiPACT™ certification.
SGS, one of the international auditors authorized to grant approval under this standard, audited and recommended Roquette's site based in Lestrem, France, to be EXCiPACT™ certified. Following this recommendation, Roquette obtained its EXCiPACT™ certification on December 2015, for the following excipients:
Native starches (maize and wheat // B grade)
Pregelatinised starches (product line LYCATAB®)
Modified starches (product line GLYCOLYS®)
Monohydrate and anhydrous glucoses
Sorbitol powders (product line NEOSORB® P xx and XTAB xx)
Sorbitol solutions (product line NEOSORB® 70/xx and POLYSORB® 85/70/00)
Maltitol powders (product line SweetPearl®)
Maltitol solutions (LYCASIN® 80/55, LYCASIN® 75/75 and POLYSORB® 75/55)
Mannitol powders (product line PEARLITOL® xx and PEARLITOL® Flash)
Xylitol powders (product line XYLISORB®)
EXCiPACT™ certification ensures top-level quality throughout the entire supply chain, and gives the customers access to the full documentation mandatory to the regulators. "The EXCiPACT™ organization provides the suppliers' customers (users) with high quality, reliable and credible 3rd party certificates and audit reports. This helps the suppliers' customers to obtain the documentation required by their quality management systems, helping them meet their product regulatory requirements for excipients that have the same acceptance and value anywhere in the world" as mentioned by EXCiPACT™.
"This certification is a new milestone in our commitment to customers" said Paul SMALTZ, Roquette's Head of Pharma Global Business Unit: "Roquette wants to offer best-in-class services to its customers, and the EXCiPACT™ certification was a must-have to us. The implementation of quality and safety best practices as required by EXCiPACT™ offers our customers the possibility to significantly reduce the number of audits. It means for them cost and time savings, while enjoying premium quality products."
Roquette is committed to its customers' satisfaction and this new certification shows once again its sustainable partnership approach.
Contacts
Communications for Roquette
Sophie DELANNAY, Tel.: + 33 3 21 63 36 43
Global Marketing Communications Manager
Communications for Roquette (Corporate)
Carole PETITJEAN, Tel.: + 33 3 21 63 92 48
Corporate External Communication Manager