Proteins and Derivatives
Pea proteins, wheat proteins, corn gluten meal, potato protein, corn steep
Roquette plays a significant role in the plant-based proteins markets. We have built our proteins' offer on a product differentiation strategy that suits both your development needs and consumers' preoccupations.
Thanks to the diversity and the large quantities of plant sources that we process, our protein extraction capacity is significant. We aim to increase our global presence as a plant protein specialties supplier.
Our range of valuable vegetable proteins is large and is based on 4 plant-based sources: the pea, wheat, corn and the potato. There is therefore a Roquette vegetable protein for any of your application needs: food, pet food, feed, and the fermentation industries.
Pea protein
NUTRALYS® pea protein is a range of plant-based protein ingredients isolated from the yellow pea through Roquette's patented water-based process. The result is a trusted, clean-tasting, nutritious and high-quality protein.

The range offers dedicated, easy-to-use products suited to a wide range of applications offering cost optimization and value-added solutions.
Thanks to their excellent functional and nutritional properties, NUTRALYS® pea proteins are the right solutions for applications such as meat products, snacks and cereals, sports and slimming foods, clinical nutrition products, vegetarian foods, gluten-free foods, soups and sauces, etc.
See also
NUTRALYS® pea protein product sheet.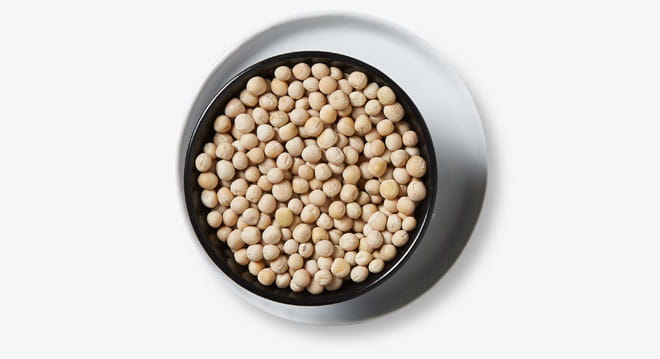 Wheat proteins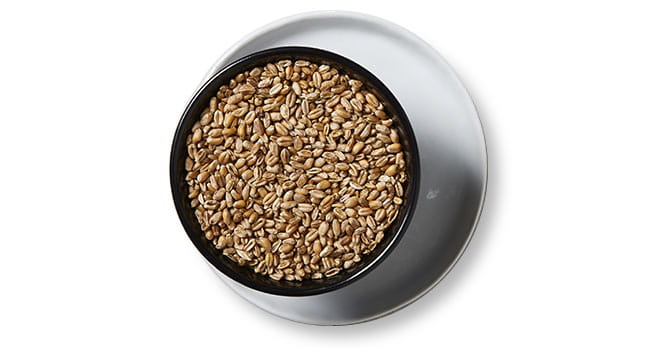 Wheat gluten is a unique protein with regard to its viscoelastic properties.
VITEN® wheat gluten
Wheat gluten's viscoelastic properties make it a unique protein. VITEN®, Roquette's vital wheat gluten that results from sophisticated wheat selection, is a gluten particularly appreciated in the milling and baking industries.
Beyond its nutritive properties, VITEN® exhibits water absorption and retention up to twice its dry weight, with a natural combination of gliadin (extensibility) and gluten in (elasticity) to create special characteristics.
In the feed industry, non-soluble vital wheat gluten is adapted to aqua-feeding for fishes and shrimps nutrition, while the soluble wheat protein VITEN® CWS is mainly used in calf milk-replacer diets.
NUTRALYS® wheat
NUTRALYS® wheat is a food grade, soluble wheat protein range.
NUTRALYS® W is an affordable protein source for protein fortification in cereal-based goods and an efficient source of protein that synergizes legume protein composition to meet the needs of specialized diets such as sports and slimming foods.
Maize (corn) gluten meal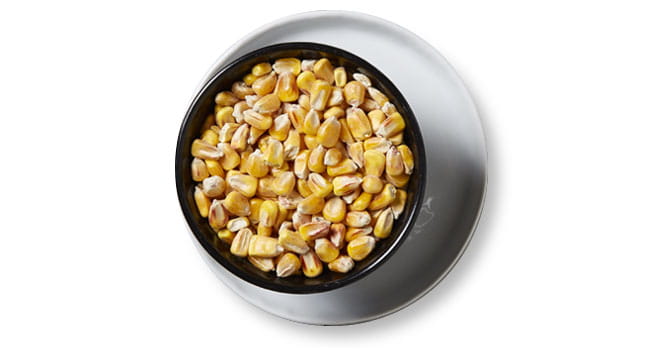 It is a must among the proteins used in the feed industry. Due to the carotenoid pigments incorporated in the "zein" maize protein, Roquette's GLUTALYS® offers an original yellow coloration particularly appreciated for laying hens (orange shade of egg yolk) and poultry (meat pigmentation).
The qualities of this highly digestible source of protein with a low mineral content are also appreciated in pet foods, cattle feed and fish farming, as well as in human foodstuffs and fermentation processes.
SOLULYS® corn extracts
SOLULYS® is a unique range of products directly extracted from corn, primarily designed for the fermentation industry. SOLULYS® consists of the soluble components, mainly free amino acids, peptides, complex protein, as well as minerals, vitamins and growth factors that can be used as a nutritive substrate in the fermentation industry. SOLULYS® offers consistency in formulation and performance that is a result of a tightly controlled manufacturing process. SOLULYS® also offers excellent nutritional properties for applications like crop protection yielding nutrients such as nitrogen, phosphorus, and potassium that have health benefits for plants.
SOLULYS® is available in liquid and powder format.
Potato protein
TUBERMINE®, Roquette's potato protein brand, is particularly rich in key amino-acids such as lysine, methionine, tryptophan and threonine, and particularly suitable for feeding piglets, calves and poultry.
TUBERMINE® is also widely recognized for its unique amino acid profile resulting in a well-balanced formula ideal in supporting development and growth microorganisms utilized in industrial fermentation processes.  This protein source can be used in replacement of, or in conjunction with other proteins to deliver optimal fermentation yields.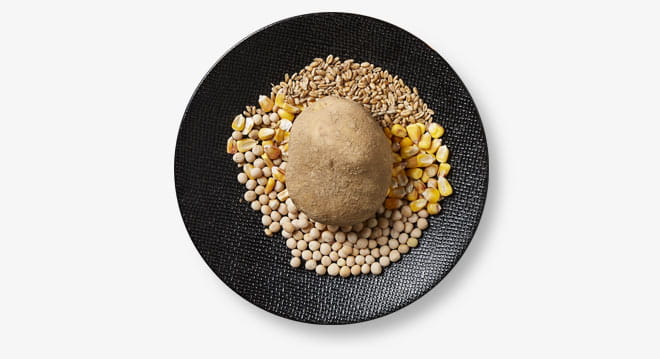 Get in touch to discuss your needs
Your success is our greatest priority, and your needs are unique. We would love to better understand your needs and connect you with our experts.