You@Roquette
You'll experience the Roquette employee journey, starting with the onboarding program, which ensures all employees are included and able to take ownership of their position from the very beginning.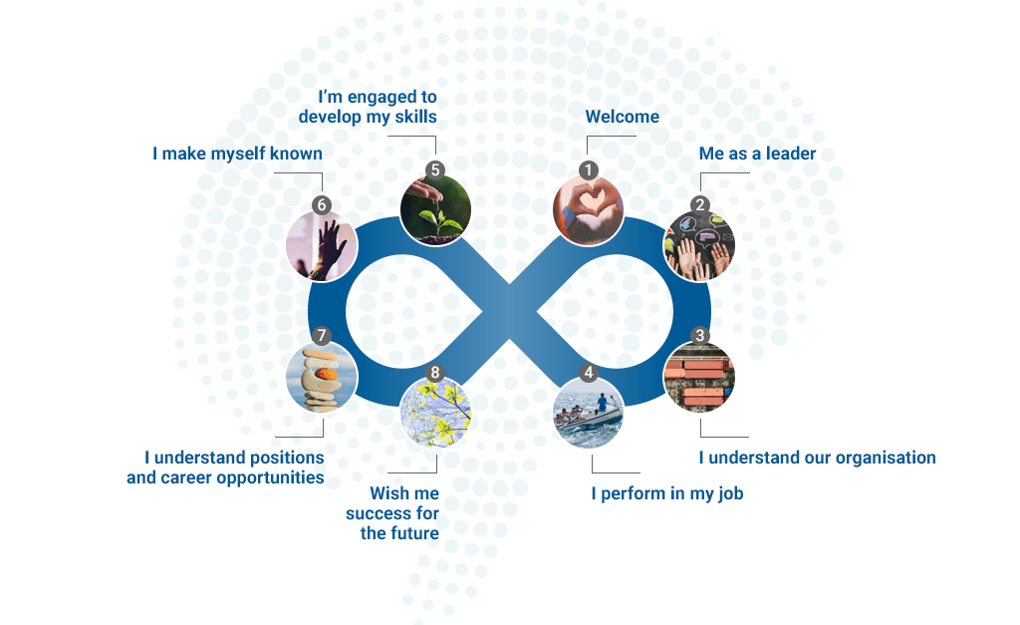 We encourage you to understand our organization, the way we work, portray Roquette's values and leadership competencies and develop your skills while performing your job.
You will become the entrepreneur for your career and fulfill your career aspirations through possible career opportunity. 
Grow, Share and Learn @Roquette
We want to create a positive environment where everyone wants to learn, develop and grow. 
At Roquette, we consider the Onboarding as an important time. During this period, we facilitate the first steps of our new comers within the company. Working together,  HR and managers provide the appropriate support, connections, knowledge. Our new onboarding journey is made to get the new comer started on the right foot & create the sense of belonging to Roquette.
Our learning strategy is empowering all employees to constantly learn and share engaging learning contents to maintain up-to-date skills and knowledge, develop and contribute to business strategy and performance. We drive learning strategy through Roquette Campus and functional learning academies. Developing meaningful initiatives (eLearnings, reading, video, webinar, classroom, serious game) to deliver learning content roadmap in consistency with learning high quality standards.
 Yanaëlle - HR, Spain
"The Onboarding journey is a fundamental step at Roquette. In addition of being trained in his new position, we ensure that the new comer is well integrated in both its team and, more widely, its workplace.
This allows him to know who to contact if there are any questions, to know Roquette, its history, its markets and its values, and also to have all the tools needed to carry out his work. He is also introduced to the people with whom he will be in contact at the Group level, wherever they are in the world. Indeed, working at Roquette means collaborate with colleagues from different nationalities and present in many countries.
Thus, we make every effort to make every new employee feel good, be able to perform at his position so that he will please in the company and develop in it."
 Paco Losada Frances - Supply Chain, Spain
 "The Learning module offers us a virtual place where we can access in a centralized manner to all training courses proposed by Roquette, by filtering by topic, language, interests.
Then, by a single click from our Intranet, we have the opportunity to do training courses to develop some new competencies for our work and evolve within the company, both personally and professionally." 
Discover career opportunity
Internal mobility is one of our commitments to create the best conditions for employee's career development within the frame of Roquette growth needs and ambition.