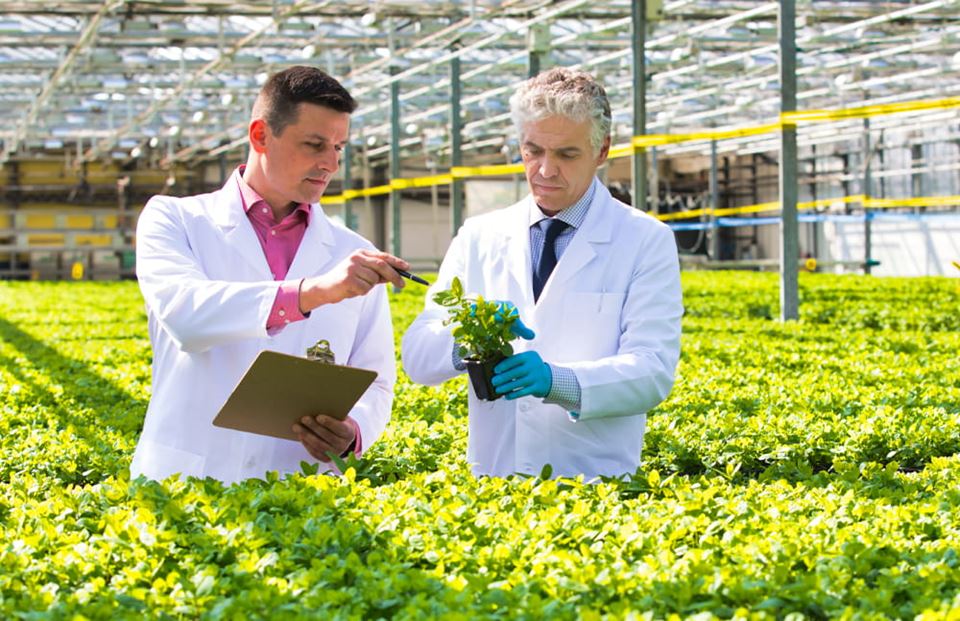 For Roquette, building the world's largest pea protein plant wasn't just about producing more ingredients. It was a chance to take the company's quality standards and design them into manufacturing literally from the ground up: Every process, every passageway, every state-of-the-art piece of equipment is set up with quality in mind.
The facility, which welcomed its first shipment of peas for processing in November, may represent a whole new way to think about quality control.
"My best guess is that there are maybe 100 data points where we're checking quality throughout our process," Jeev Ramgotra says. As head of quality for Roquette in Canada, he oversees quality assurance and quality control for the new Manitoba plant. By relying on automation, state-of-the-art sensors, and a carefully considered list of checks and balances, he says the new facility will let production operators control quality in an unprecedented way.
The data comes in three ways: Incremental testing, real-time monitoring, and the ultimate test: Team tastings. Here's how quality is tracked and measured as Roquette transforms raw yellow peas into NUTRALYS® plant protein ingredients.
Incremental testing
Plant protein quality starts on the farm, not in the factory – so that's where Roquette starts its quality checks as well. The company works with farmers to teach and implement its pea protocol, then uses independent third-party agencies to collect and test farm samples that ensure quality compliance.
Peas are tested again upon receipt at the Roquette facility, where they can be accepted or rejected based on quality compliance before being stored and washed for production.
Once manufacturing begins, sampling and testing continue throughout production, Ramgotra says, with operators typically stopping to take a sample three or four times in a given shift.
"Normally, in North American facilities, you'd have a central lab for testing," he says. "Roquette does things differently: We have that, and we have satellite labs throughout the facility as well." This allows for more frequent and efficient measurement of qualities like microbial content or emulsification.
And because the plant also practices Environmental Pathogen Monitoring, employees keep quality high by measuring more than their product. They perform spot checks on floors and drains, monitor air and air filters, and even test the water as it leaves the plant. Measures like these ensure pathogens like salmonella or bacillus are never present in the facility.
Real-time monitoring
Making pea protein is heavily automated in the new plant, which affords gains in employee safety and production efficiency. It also allows for a remarkable number of measurements to be monitored in real-time.
"We have sensors throughout the process to measure things like protein content, moisture content, or conductivity," Ramgotra says. "We've made this into a digital process, so our operators at any time can pull up data and review it."
This monitoring level allows for redundancy of data and makes it possible to adjust for quality at any time, if necessary.
And if a quality problem does arise, all that data creates an unprecedented level of traceability to solve it. Operators who identify a potential problem can see the specific times it manifested in a production run and the lots that may have been affected. They can even trace ingredients in a run back to the specific farm they were grown on – all in a matter of seconds.
The taste test
Measurements matter – but in the food business, the final test is always on the tongue. So, a cross-section of Roquette personnel will serve as tasters in a final quality check several times a week.
"We have a team of 25 panelists who will taste the product before we ship it," Ramgotra says. "We're not just talking Quality people – we're talking Operations folks, we're talking folks from the plant floor. We involve all the stakeholders."
Taste-testing is about both product quality and product variability – Roquette wants to ensure NUTRALYS® ingredients from the Canadian plant are indistinguishable from those produced at its French facility. So, the tasting panel is trained to recognize and distinguish pea protein ingredients of all kinds.
"We check from a microbial point of view, and we check from an analytical point of view," Ramgotra says. "But at the end of the day, we're not satisfied until we taste the product."
Ingredient Samples & Documents
Search NUTRALYS® plant protein ingredients, get quality documents and request samples for your trials.
Want to learn more about our solutions?
Your success is our greatest priority, and your needs are unique. We would love to better understand your needs and connect you with our experts.