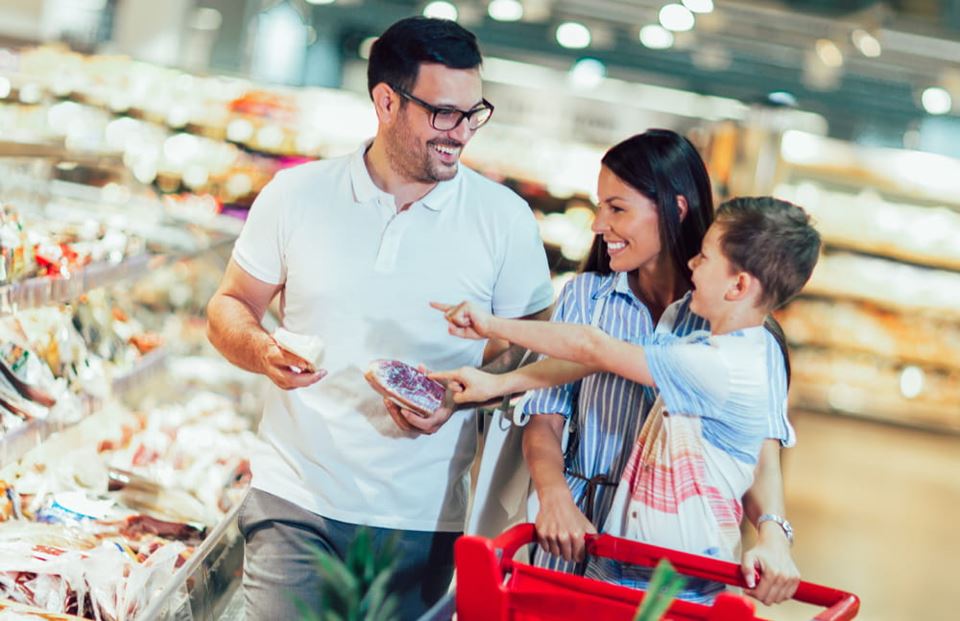 If you're considering a new plant-based product, one question comes before all others: Will consumers buy it?
The answer depends on how well your new product suits consumer tastes and needs. And that means keeping one eye on market trends and one on your technical capabilities – right from the beginning of development.
"We're selling not just pea protein, but also recipe advice," says Elsa Muller, a Customer Technical Services (CTS) team leader for Roquette in France. As part of CTS, Muller's team does trials and develops application data related to NUTRALYS® ingredients – both to meet general market needs and to assist specific customers as they create new plant-based foods using NUTRALYS®.
In either case, the goal remains the same: Creating foods consumers love.
"There are at least three actors who must collaborate closely," Muller says. "Marketing, technical development, and CTS." Here are three ways those Roquette teams work together to set your new plant protein products up to win.
They help you formulate for the market you already know.

Often, companies creating with NUTRALYS® already know just how they'll bring their new plant-based foods to consumers and which claims they'd like to make as part of their new product's messaging.

In these cases, the challenge is in creating a recipe for those claims.

"Customers come to us with a project in mind," says Emmanuelle Moretti, a Global Technical Developer with Roquette in France. "Sometimes they already have a marketing brief… other times they say, "We'd like to develop a certain application, do you have the ingredients?"

CTS experts at Roquette take the lead in answering technical questions to help customers create with NUTRALYS®. But regular collaborations with Roquette's marketing teams are part of how they can do so effectively.

The work on market-driven projects means that when new customers have questions about NUTRALYS® applications, CTS experts have often already done work in that area.

"One skill of CTS is to estimate what kind of study will be required when we communicate with our customers," explains Goichi Ito, CTS Japan Team Leader. "Making delicious food with our product is only 10 or 20% of our work. Most of the time, what we are doing is analyzing data."
They help you explore new markets.

Some companies are newer to the plant protein market – perhaps their experience is with animal-based products, and they're asking if the time is right to add plant-based alternatives. Before developing a new recipe, it's important to learn more about what's most likely to succeed.

"If you're not sure what product you want to bring to market, we can give you ideas," says Jatin Sharma, a Deputy Global Market Manager at Roquette France. In his previous roles with Roquette marketing teams, Sharma says, it often fell to him to visit customers before forming a marketing brief to help them identify the right opportunities and formulate intentionally for them.

"I gave them insights around the market," Sharma says. "How is it moving? What was the growth rate? How could they strategize communications around the product?"

These conversations are often accompanied by tastings with CTS teams who can share prototypes in line with what a food provider might wish to develop.

"It's easier to convince people you can do something nice if they can try it," Muller says. "They may start with our recipe – but they'll always fine-tune it to make it their own. After all, the success is in the recipe!"
They bring insights from other markets that may help in yours.

Sometimes the answer to a formulation or marketing challenge has already been discovered – it's just being used to solve a different problem. Regular communication between Roquette CTS and marketing experts means when new innovations have applications in other areas, they're discovered quickly.

"When we began developing plant-based ice creams years ago, we only used one grade of pea protein," Muller explains. "It gave us a product that melted very quickly compared to ice cream. The solution was a different grade of pea protein – one that was being developed not for ice cream, but for specialized nutrition."

New applications like these reveal themselves naturally when departments are working in collaboration on customer problems.

And, Muller adds, they come from international collaboration too.

International markets often differ in their specific requirements: North American consumers prefer creamier plant-based milk than European consumers, for example. And they prefer a more neutral taste than Asian consumers, who might enjoy a more vegetal flavor in their plant-based products. Differences like these make it important for CTS teams at Roquette to talk regularly with their counterparts in other global markets.

"We work with CTS teams around the world," Muller says. "The idea is that we can share the same basic recipes – but they have to be adapted to local tastes and expectations."
Guidance from the market – inspiration from everywhere
Whether it's insight from current trends in your market or technical achievements in other regions, the goal is always the same – not just a technically successful food, but food that consumers will love.
That always takes more than one kind of expertise.
"We can have a lot of ideas for new plant-based foods and beverages… but if there is no market, the innovation won't work," Emmanuelle Moretti says. "The best innovation is the innovation that combines new technology and products to meet customer and consumer needs."
Ingredient Samples & Documents
Search NUTRALYS® plant protein ingredients, get quality documents and request samples for your trials.
Want to learn more about our solutions?
Your success is our greatest priority, and your needs are unique. We would love to better understand your needs and connect you with our experts.