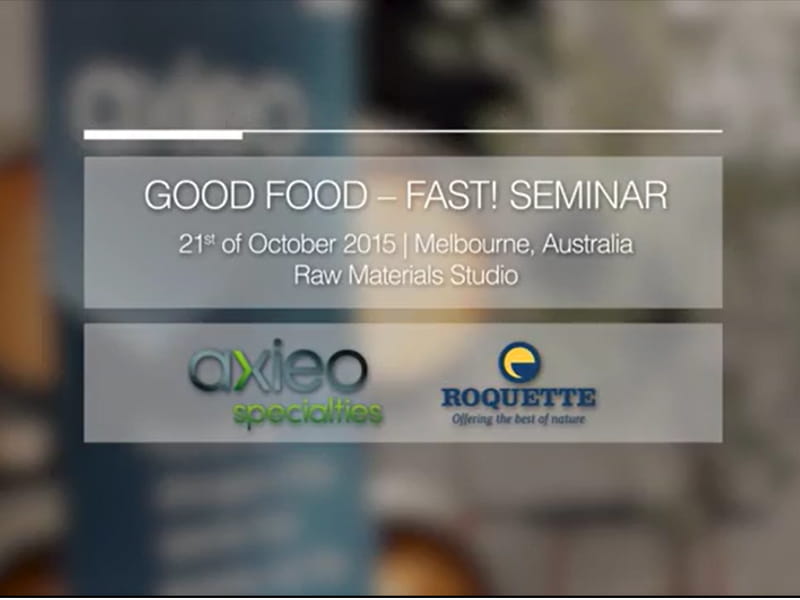 On October 21st, 2015, Roquette and its distributor Axieo Specialties jointly organized an Innovation & Nutrition seminar in Melbourne (Australia), to which they invited their customers and prospects.
This event gave us the opportunity to present our specialties and super specialties used in various Nutrition applications and that perfectly meet the needs of current global and local customers.
Discover how pea protein can help hospital patients recover faster!

Meet active lifestyle challenges: put pea protein to work!

The Creatilicious™ Bar perfects the science of collaboration and the art of delicious food for a healthier lifestyle.

Traditional pasta experience, Good source of plant proteins, Vegan, To reduce meat in your diet with NUTRALYS® pea protein

Discover images of the official ceremony and the presentation of these new state-of-the-art facilities.

Discover some examples of concepts that can be realized with NUTRIOSE® Pea EXP in a large range of food products.