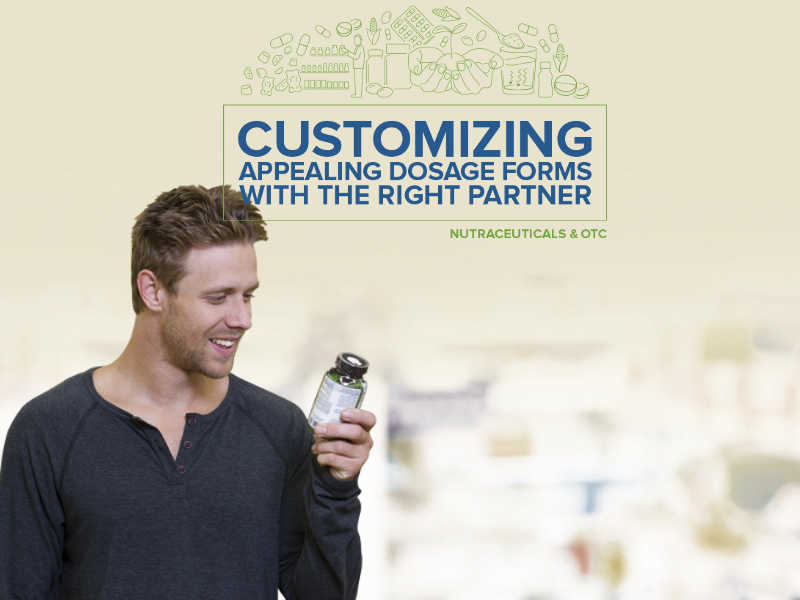 Providing consumers with self-prescribing, easy to take, affordable healthcare products is your number one priority. That's why the performance, quality and stability of your formulations is our priority.
Discover our process to support our commitment towards China DMF Support

See brochure

PEARLITOL® SW-F (wheat-free) mannitol for gluten-free nutraceutical dosage forms

See brochure

Designed with functionality and flexibility in mind, our range of binders enable robust formulations - no matter the process.

See brochure

Enable effective drug manufacturing and enhance patient compliance with our expansive range of reliable fillers and filler-binders.

See brochure

Improve consumer compliance by relying on Roquette's excipients to formulate stable, easy-to-administer Oral Disintegrating Tablets (ODT).

See brochure

An ageing global population, consumer demand for greater convenience and the need to improve patient compliance are driving the development of new platforms for orally disintegrating dosage forms. Discover Roquette latest innovations.

See brochure
Join Roquette team in Amsterdam to explore the potential of plant-based proteins and be part of the innovation journey.

Roquette experts present high-performing innovations offering unique textures, lasting protection on skin and hair, and scientifically proven effects on oral microbiota.

Roquette expert to deliver a conference: "Isosorbide and succinic acid for bio-based and performants coatings".

Roquette expert to deliver a conference "Pushing Further The Limits Of Polyesters With Isosorbide".

Roquette, a global leader in innovative plant-based pharmaceutical ingredients, launches wheat-free nutraceutical product enabling gluten-free claim to respond to consumer demands.

Travel to the heart of Nature

KLEPTOSE® BioPharma (hydroxypropyl beta cyclodextrin) represents a promising alternative to surfactants commonly used within biologic formulations, such as polysorbates.

A new 100% plant-based film former from pea starch with high filming properties for skin care & make up.

Roquette opens new Research & Development Laboratory premises in Panevezys, Lithuania, strengthening its position in Northern Europe to better address industrial, nutrition and health challenges.