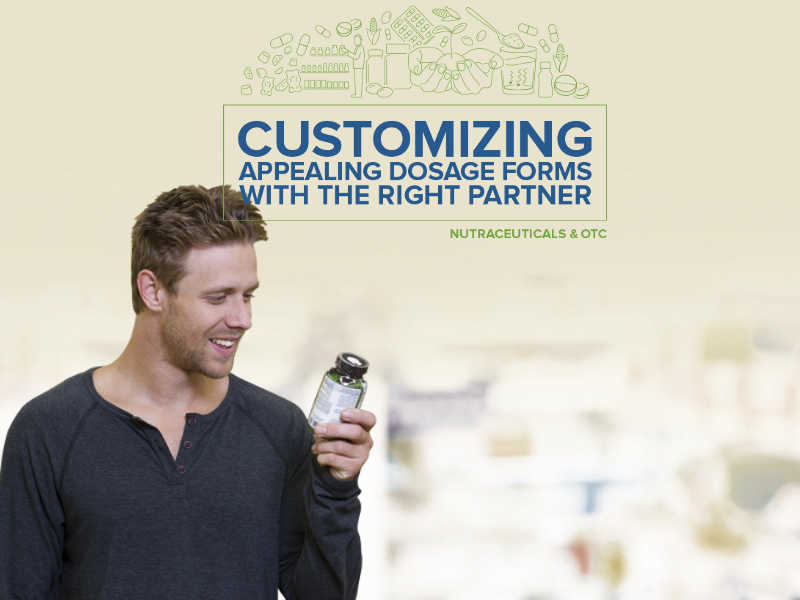 Providing consumers with self-prescribing, easy to take, affordable healthcare products is your number one priority. That's why the performance, quality and stability of your formulations is our priority.
Customizing oral delivery forms - the healthy way!

See video

Don't let poor bioavailability hold you back. Advance your oral dosage forms with our versatile solubilizing solutions.

See brochure

Excipients, raw materials and actives for Oral dosage, Nutraceuticals & OTC, Biopharma, and Injectables & Dialysis.

See brochure

A consistent disintegration and dissolution profile is critical for the delivery of your medications' active ingredients. Discover our solutions.

See brochure

When it comes to meeting the challenges of formulation, you need more than just an ingredient supplier.

See brochure

A superdisintegrant that has excellent performance and cost-benefits.

See brochure
Meet Food and Pharma teams at this event.

Meet Food team at this event.

Meet Pharma team at the American Association of Pharmaceutical Scientists Annual meeting and exposition.

Meet Roquette's teams at the 58th European Commodities Exchange 2018, the most important international meeting point for cereals, agrifood and feed business.

Learn how Roquette supports customers in the development of innovative pharmaceutical formulations and new biopharma solutions!

Experience Café Roquette and learn more about the latest innovations in plant-based nutrition and food ingredients from Roquette experts

Roquette expert to give a talk on new solutions for thermosetting resins and composites empowered by POLYSORB® Isosorbide.

Driven by a mutual desire for innovation within their respective territories but also for international expansion, the two partners will jointly develop a series of actions over the next three years.

Reducing added sugar while creating delicious, nutritious products that delight and nourish are key challenges for the food industry. Learn more about our solutions to achieve it...

Sethness is the worldwide leader in the production of caramel color. With this acquisition, Roquette reinforces its global leadership in the Food & Beverage industry.

30% less sugars, High fiber, Pleasant taste, Preserved texture over time, with NUTRIOSE® soluble fiber

No added sugars, full softness, preserved texture over time, great taste experience with SweatPearl® maltitol

30% less sugars, more fibre, pleasant texture, taste & creaminess preserved with NUTRIOSE® 10

This appointment reaffirms Roquette's leadership in India and supports the company's growth ambitions in the country

SOLULYS® is an excellent, cost-effective nutrient source in fermentation applications, and can be an excellent alternative to yeast extract, peptones, and soy flour.

SOLULYS® offers improved fermentation performance compared to CSL, and equivalent performance compared to Yeast Extracts.

NUTRALYS® S85F and NUTRALYS® H85 offer a non-GMO, non-allergen solutions for fermentation applications, and serve as excellent nitrogen source options for a wide range of fermentation applications.

By adding yellow pea as part of the botanical sources of NUTRIOSE®, Roquette increases its ingredient's value proposition to the food sector.