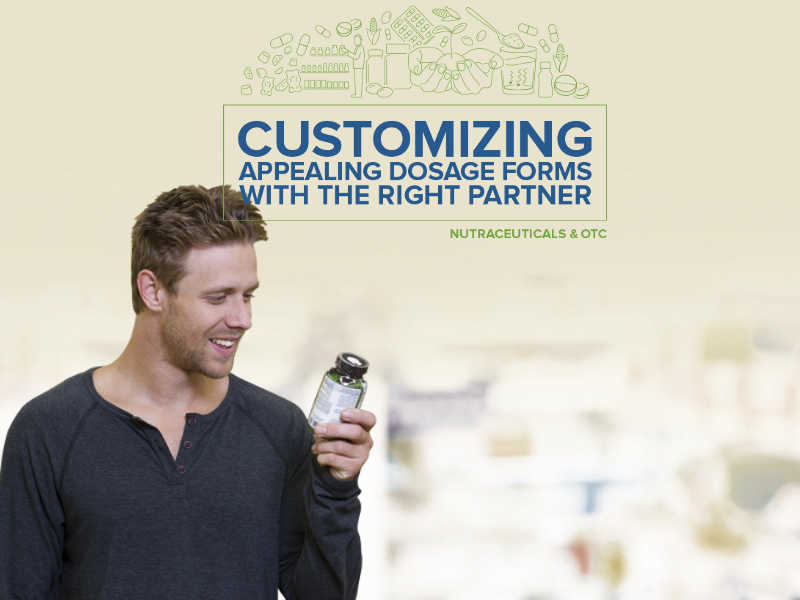 Providing consumers with self-prescribing, easy to take, affordable healthcare products is your number one priority. That's why the performance, quality and stability of your formulations is our priority.
Improve consumer compliance by relying on Roquette's excipients to formulate stable, easy-to-administer Oral Disintegrating Tablets (ODT).

See brochure

An ageing global population, consumer demand for greater convenience and the need to improve patient compliance are driving the development of new platforms for orally disintegrating dosage forms. Discover Roquette latest innovations.

See brochure

Customizing oral delivery forms - the healthy way!

See video

Don't let poor bioavailability hold you back. Advance your oral dosage forms with our versatile solubilizing solutions.

See brochure

Excipients, raw materials and actives for Oral dosage, Nutraceuticals & OTC, Biopharma, and Injectables & Dialysis.

See brochure

A consistent disintegration and dissolution profile is critical for the delivery of your medications' active ingredients. Discover our solutions.

See brochure
Join Food team and discuss new solutions for sports nutrition.

These two global players team up to meet the current and future needs of pharmaceutical customers.

Roquette announced today the completion of the acquisition of a majority stake in Crest Cellulose, from Pravesha Industries, a major Pharma packaging company in India.

This partnership with the Cité des sciences et de l'industrie museum in Paris is a perfect fit with the Foundation's mission of supporting innovative and educative programs in the areas of food and nutrition.

Next-level collaboration founded on a deep expertise in high quality specialities.

Enhanced partnership to address current and future needs in pharma sector.

Learn how our high-purity plant-based POLYSORB® isosorbide can improve the properties of your PET.

Roquette, a global leader in plant-based ingredients, and Azelis, a leading global distributor of speciality chemicals and food ingredients, announce today that they have signed an agreement for the distribution in Food and Nutrition markets.