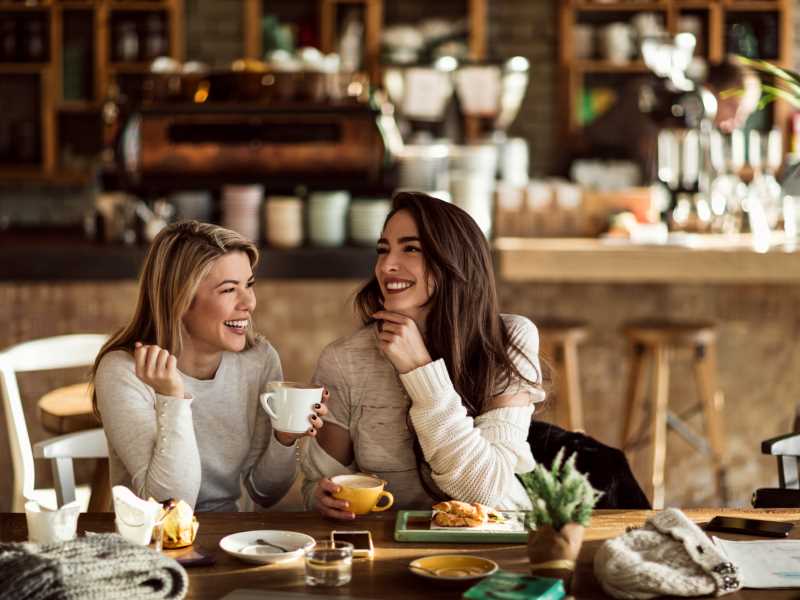 Better for you - Reformulation for nutritional improvement
Nowadays, consumers are more interested than ever in taking care of their health. However, when it comes to snacks, enjoyment and fun are key. That's why indulgence and health appear to be driving sales and new product launches in the snack category. The challenge is clear: How to formulate indulgent and tasty, sweet snacks... with no or reduced added sugars?
Indulgence and health drive sales in snack category
Regarding the enhanced interest in diet composition, sugar content has lately been a hot topic, even among food products that are chosen for pleasure. In 2020, 31% of consumers looked for low-in-sugar snacks.1 This is directly linked to their interest in having more permissible indulgences, helping to cope with the stress of the day-to-day and boost their mood. 9 in 10 consumers think that a balanced diet can include a little indulgence.(1)
Sugar-related claims, like "no sugars added" and "plant-based", are two of the positionings that offer the most interesting potential for growth in the future.(2) "Sugar-free" and "no added sugars" are among the sugar-related claims with the highest penetration in the sweet biscuits category. Others show a potential high growth, as the "low or reduced in sugars" claims (NPL = New Product Launches, period 2019-2021 Europe).(3)
How to reduce sugars in sweet snacks like biscuits?
Biscuits are indulgent food products usually consumed for pleasure or to feel better. It can be challenging to formulate appealing sugar-free options. When we analyzed new launches, we found that maltitol is the most used ingredient for that purposesharing space with others like xylitol. Xylitol'suse has doubled in new product launches with sugar-related claims, in the period forecasted (2019-2021 Europe, sweet biscuits).(3)
Maltitol is a polyol, which are substances that have always existed in nature appearing in small amounts in fruits (apples, strawberries, plums) or vegetables (cauliflower, eggplant, endive). It has 90% of the sweetness of sugar but fewer calories: 2.4 kcal/g. Maltitol is the polyol with one of the most similarities with sugar, and is also the best tolerated.(4)
SweetPearl® maltitol: the way to premium taste, sweetness and texture, without sugar
SweetPearl® maltitol powder is produced from non-GMO wheat or corn. It is naturally sweet, intensifies the flavor, and improves the nutritional value without requiring a major change in recipes or manufacturing processes.
SweetPearl® maltitol provides a variety of functional and health-related properties, including:
oral health,
blood glucose management,
sweetness,
and calorie reduction.
SweetPearl® maltitol comes in a wide range of different particle sizes to ensure the desired result.
Are you a food formulator?
We have an online platform specially created for you. Roquette Innovation Hub offers all the technical and scientific data on our plant-based ingredients. It also gives access to innovative and tasty recipes with SweetPearl® maltitol.
Testimony: How to reduce sugars in snacks with no compromise on taste?

Thomas Boursier, Food Application Scientist at Roquette
"If you want to formulate sugar-reduced bakery and snacks with no compromise on taste, our range of maltitol can help solve your challenge"...
"Let's take the example of the no added sugars sandwich biscuit. For the biscuit, SweetPearl® P90 will act like sugar does, performing as a bulking agent and providing binding properties that will result in a sweet biscuit with an excellent crunchy texture."...
"For the filling, SweetPearl® P130 will bring the sweet amount needed. With our range of SweetPearl® maltitol, we achieve a recipe similar in appearance, texture, and taste to an average sandwich biscuit's formulation, without added sugars."
Download below the concept "No added sugars sandwich cookie, full pleasure"
Sources
1. Mondelez – The third annual state of snacking (2021)
2. FBI – Sweets & snacks: formulating for the mindful consumer (February 2022)
3. Innova Market Insights – NPL information, CAGR.
4. Commission Regulation (EU) n° 68/2013 of 16 January 2013 on the Catalogue of feed materials, category 13.5.1
*Disclaimer: Polyols can sometimes be associated with slight intestinal discomfort. However, it can be experienced also with the consumption of fruits, vegetables, or any source of dietary fiber. And of course, it will depend on each individual's tolerance and the amount of food consumed.