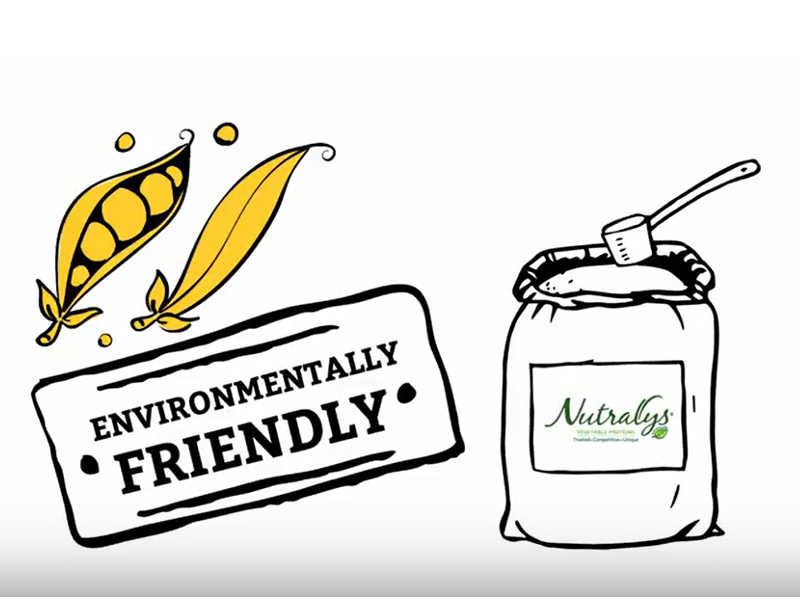 Did you know that by including pea protein in our daily diet, we can balance our food intake and contribute to improving the health of the planet?
Follow Daniel, a father and young professional, in his quest for a healthy sustainable living!
This is just the first part of our PEA story!
Soon, you will discover a new chapter about the specific nutritional concerns of Daniel's family and how our pea protein can meet them!
Roquette completes the first step by launching the construction of its new site in Manitoba, Canada.

Meet the Roquette team to learn more about our latest innovations in Specialized Nutrition, Nutraceuticals, OTC and much more!

This investment in Vic-sur-Aisne will further contribute to the growth of the company as a global Food, Nutrition and Health leader.
Meet Roquette's teams at the world's leading global food ingredients tradeshow!

Meet our teams at the American Association of Pharmaceutical Scientists Annual meeting and exposition.

Meet Roquette's teams at the 12th edition of this event.

Meet our teams at the 13th International Exhibition & Conference on Pulp, Paper & Allied Industries.

Meet Roquette experts to discover our range of biobased solutions for water treatment: NAIACLEAR®.

Meet Roquette's teams at this event.

Meet our teams at Recent Advances in Fermentation Technology 2017.

Meet our teams at CPHI Worldwide.

Discover Roquette's unwavering commitment to enabling life-saving pharmaceuticals!

Roquette completes the first step by launching the construction of its new site in Manitoba, Canada.

Roquette completes the first step by launching the construction of its new site in Manitoba, Canada.

Global state-of-the-art laboratories offering unique services to our customers.

Global state-of-the-art laboratories offering unique services to our customers.

Reliable and sustainable products for animal nutrition.

Reliable and sustainable products for animal nutrition.

Reliable and sustainable products for animal nutrition.

Reliable and sustainable products for animal nutrition.

Reliable and sustainable products for animal nutrition.

Reliable and sustainable products for animal nutrition.

Did you know that by including pea protein in our daily diet, we can balance our food intake and contribute to improving the health of the planet?

Did you know that by including pea protein in our daily diet, we can balance our food intake and contribute to improving the health of the planet?

Itacel is a leading player in the pharmaceutical excipients market in Brazil and Latin America.

When it comes to meeting the challenges of formulation, you need more than just an ingredient supplier.

A co-processed product used as a secondary stabilizer and suspension agent in semi-solides formulas.

A highly efficient superdisintegrant with high efficiency even when used in lower doses.

A superdisintegrant that has excellent performance and cost-benefits.

A partially depolymerized cellulose widely used in direct compression or in dry and wet granulation process.

Meet the Roquette team to learn more about our latest innovations in Specialized Nutrition, Nutraceuticals, OTC and much more!

New Research and Development and Customer Technical Service facility opening in Fall 2017.

New Research and Development and Customer Technical Service facility opening in Fall 2017