in-cosmetics® global, the leading industry event for cosmetics ingredients, occurred in Barcelona from March 28th to 30th.
This year, Roquette Beauté showcased its expertise in sustainable beauty and invited visitors to explore the kaleidoscope of possibilities of its plant-based ingredients at its booth and in all the numerous spaces offered by the tradeshow.
Get an in-depth look at our involvement in the tradeshow, both at the Roquette Beauté booth and beyond!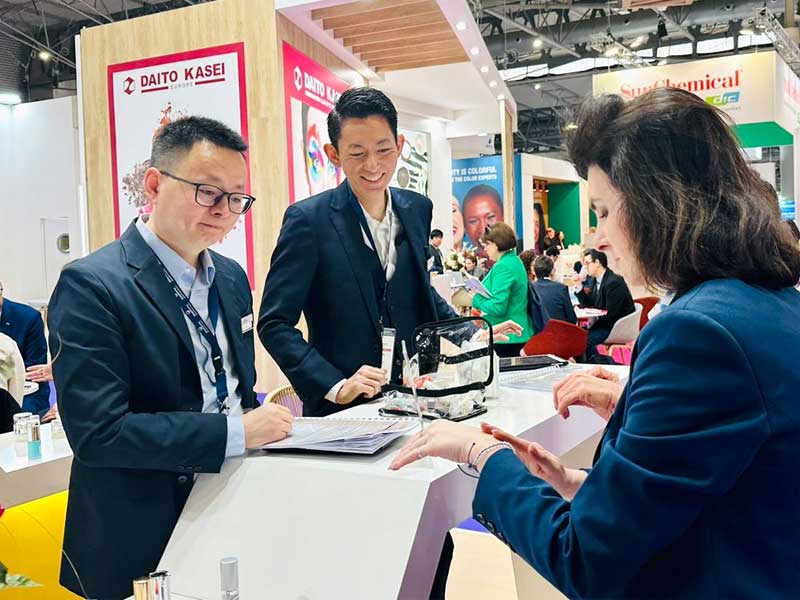 New product applications
Among the highlights of this 2023 edition, Roquette Beauté unveiled new product applications in Deodorant and Intimate care and new benefits for the Beauté by Roquette® offering.
Presenting New Innovations in Intimate Care and Wellness
As consumers become more comfortable talking about intimate wellness, supporting, and protecting the microbiome is an important element in creating products that appeal to consumers. Our patented Beauté by Roquette® DE 006, dextrin, a soothing agent preserving the diversity of the intimate microbiota and reducing TEWL (Trans Epidermal Water Loss), is among the first ingredients to be certified Microbiome Friendly for vaginal, skin, and scalp area.
Revealing Plant-Powered Performance in Deodorant Applications
In the deodorant category, consumers' demand is trending towards safer and more natural ingredients that combine effectiveness in sweat absorption and masking body odor, while respecting their skin and offering a pleasant sensorial experience. Roquette Beauté unveiled a complete offer of 100% plant-based ingredients matching these expectations. Especially thanks to its Cyclodextrins and their ability to effectively absorb sweat, mask malodors, and Beauté by Roquette® LS 007 that acts on the growth of microorganisms responsible for unpleasant odor while respecting the microbiome and providing a pleasant sensory experience.
Conversations and Q&A sessions at the booth
Throughout the tradeshow, Roquette Beauté team, also shared new data and product benefits in Oral Care and Hair Care for its Beauté by Roquette® product offering, during exclusive 15-minute conversations and Q&A sessions organized daily on the Roquette Beauté booth.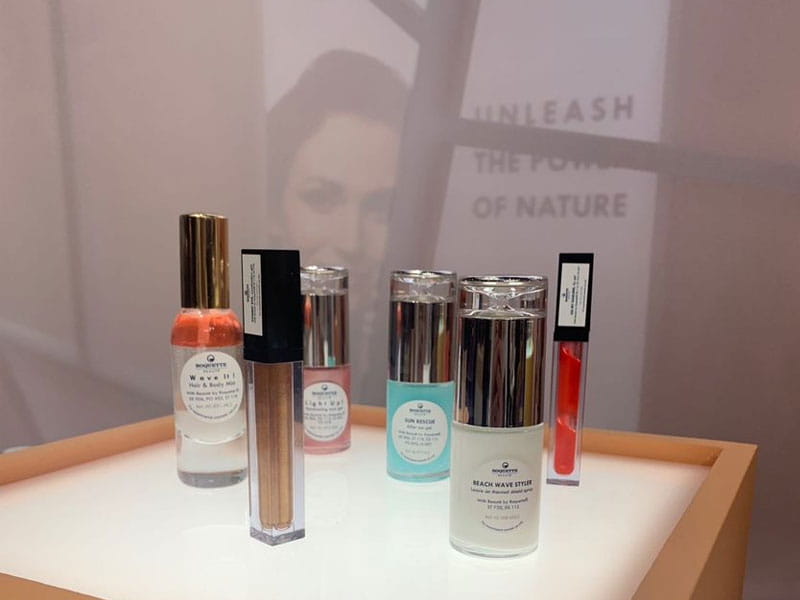 A panel of 15 new Roquette Beauté formulations
To highlight the sensorial benefits and versatility of our ingredients, 15 different formulations with Roquette Beauté ingredients were designed for the event.
From color cosmetics to solid sun care formulas, not forgetting skin and hair care, all these products allowed showcase the multiple potential of the Beauté by Roquette® product range during hands-on sessions at the booth.
Beyond the booth
At the sensory bar, where suppliers highlight the textures and sensory experiences of their ingredients, Roquette Beauté created 3 exclusive formulas dedicated to sun care:
SUN SHIELD, an SPF 50+ tinted sun stick, for a sun-kissed radiant look.
SUN SAFE, an easy-to-apply, invisible sprayable emulsion with an SPF 15+.
SUN RESCUE, an after-sun gel to soothe your skin with a silky feel.
During a formulation lab session, attendees were able to experience our ingredients and formulate their very own Miracle Cube a solid-to-cream emulsion, with a rich and unique texture, guided by Camille Lacore, Application Lab Scientist.
At the innovation zone, an area dedicated to suppliers' newest products, our Beauté by Roquette® DE 006 and its Microbiome Friendly certification for intimate care were presented through SECRET SOOTHER an all-gender after-shave soothing lotion.
Thank you to all our partners and visitors for living the Roquette Beauté experience with us.