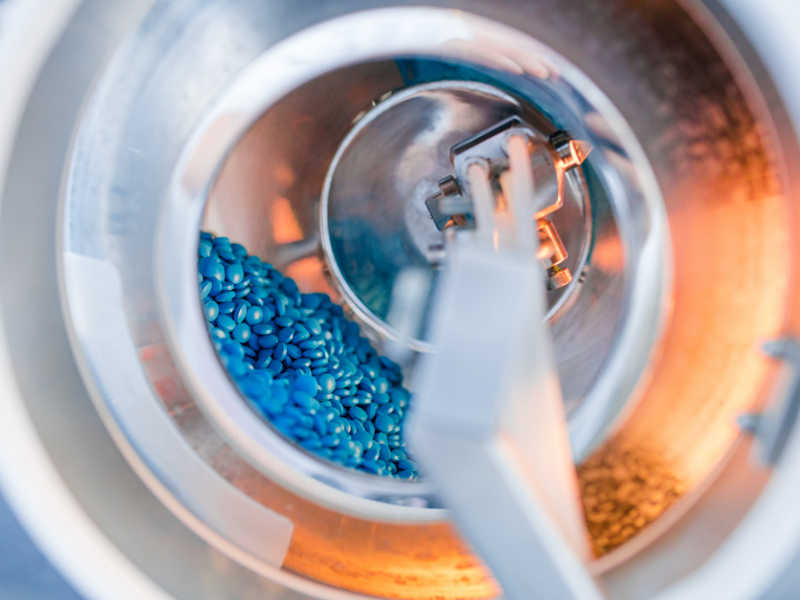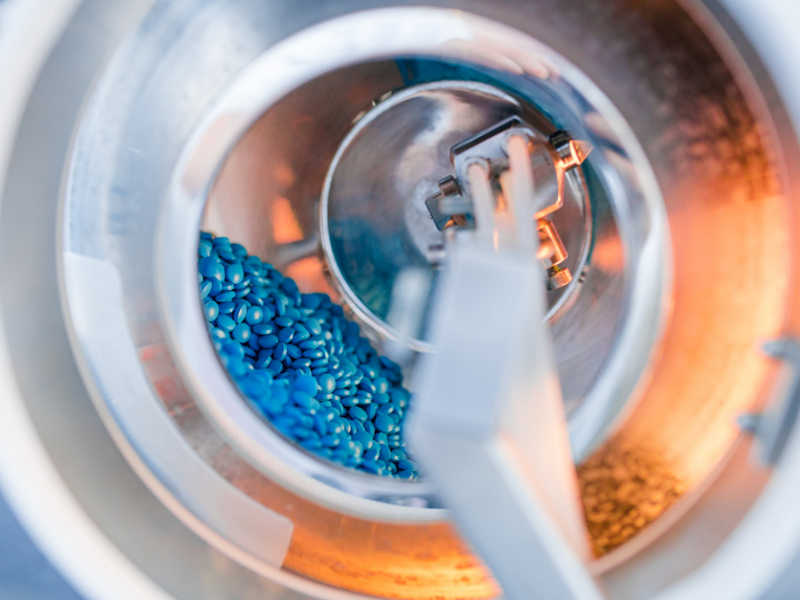 More than ever, Roquette is committed to the Pharmaceuticals and Nutraceuticals markets and supports this with major investments that will position the company for future growth.
"Roquette has strong ambitions for growth in the Health, Food and Nutrition markets where we operate. These ambitions will be fulfilled by aggressive organic growth and also through acquisitions…" says Paul Smaltz, Vice President of Roquette's Pharmaceutical Global Business Unit.
Regarding Pharmaceuticals and Nutraceuticals matters, a first step has been taken with the acquisition of Itacel, the excipient division of Blanver, completed on 1 September 2017.
Itacel is a leading player in the pharmaceutical excipients market in Brazil and Latin America. "Our growth ambitions are driven by the commitment of continuously addressing our customers' needs globally." says Smaltz. Acquiring Itacel serves this purpose in two ways.
The first one is an expansion of Roquette excipient offerings for oral dosages in both pharmaceutical and nutraceutical applications – See below a focus on Roquette's new range for oral dosage applications.
The second one is the opportunity for Roquette to expand quickly in North America, Latin America and Brazil, thanks to Itacel's global market position and its local facilities. Speed is essential in the current context of these fast growing markets.
Human resources are also essential. Roquette and Itacel are confident in a fast and easy integration, thanks to cultural affinities that share family roots, similar values and a strong commitment to provide customers and end-consumers with natural-based products that improve health and well-being.
The second step came with the opening of a new facility in Singapore.
A new Pharmaceutical R&D and Customer Technical Service (CTS) opened in October in Biopolis (Singapore). Singapore is known to be an international research and development hub for fast-growing areas in Asia Pacific.
"Capabilities include the development of new products and new applications for existing products as well as pre-clinical research." Smaltz explains.
1,100 square metres are dedicated to this state-of-the-art facility, where world-class specialist teams can partner with customers in matter of products, applications, prototypes formulation, or new formulations thanks to modern characterization and lab scale production equipment.
Future expansion plans include a BioPharma lab which will become the Roquette's Global Biopharma Centre of Excellence.
With these two investments, Roquette clearly reinforces its commitment to the Pharmaceuticals and Nutraceuticals markets.
"Roquette is more than ever a long-term partner on which our customers can rely for short-term and long-term developments and business opportunities globally. We clearly want to give our customers the confidence they need to be innovative and to produce perfect quality pharmaceuticals products for the patients, as well as to develop their business with a highly reliable supplier." Smaltz concludes.


Read full interview of Paul Smaltz

Focus on Itacel's excipients range
Roquette is the market leader in orally dispensable technologies with fast dissolving fillers such as PEARLITOL® mannitol and NEOSORB® sorbitol, and taste masking agents like KLEPTOSE® hydroxypropyl-beta-cyclodextrin.
Thanks to Itacel excipients, Roquette expands its oral dosage offering with:
Disintegrant EXPLOSOL® sodium starch glycolate and superdisintegrant SOLUTAB® croscarmellose complement Roquette's disintegrant line.
MICROCEL® microcrystalline cellulose adds an additional filler.
TABULOSE® SC colloidal microcrystalline cellulose is a suspension agent that will be a great addition to Roquette sugar-free sweeteners for syrup applications.