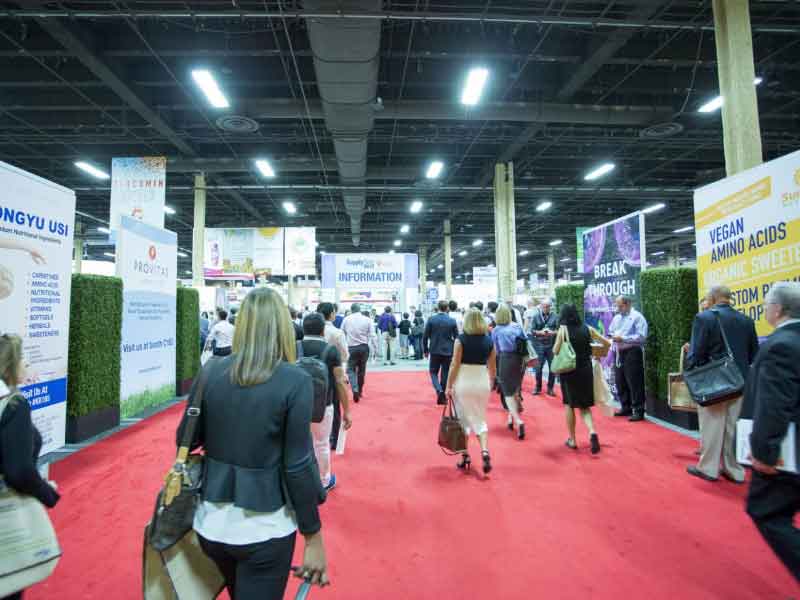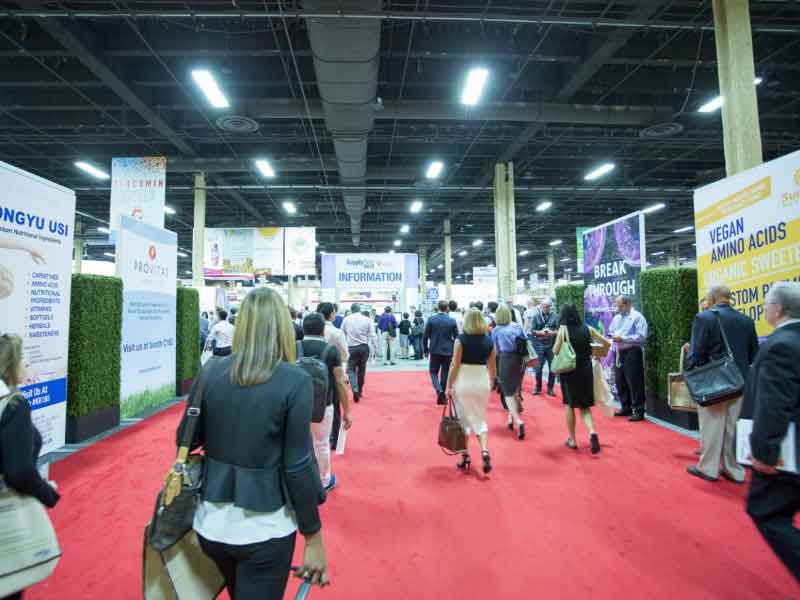 Roquette to feature plant-based solutions in Specialized Nutrition and Nutraceuticals.
Meet Pharma and Food teams at booth #4024 to discover our latest plant-based innovations.
The Roquette team will be showcasing the company's latest innovations in Specialized Nutrition, Nutraceuticals, OTC and much more at the SupplySide West North America event in Las Vegas.
Specialized Nutrition
Roquette helps meet specific nutritional needs with healthy and powerful plant-based ingredients for Sports Nutrition, Weight Management, Maternal and Baby, Senior and Clinical nutrition.
At this year's SupplySide West, Roquette will be featuring:
NUTRIOSE®, the sugar-free, dietary fiber with proven health benefits on digestive health, blood glucose management and sustained energy release;
NUTRALYS®, a unique range of nutritious and functional pea proteins with proven health benefits on muscle mass increase and short-term satiety.
Visitors will be able to taste flavorful, plant-based high-protein concepts featuring our latest NUTRALYS® S85 Plus pea protein isolate – an easy way for consumers to boost their protein intake while maintaining a healthy lifestyle.
A Margarita-Flavored Instant Powder Drink Mix, made with NUTRIOSE® soluble fiber, which can be easily added to water to increase daily fiber intake, will also be available for tasting.
Nutraceutical Supplement Dosage Forms
Roquette is focused on meeting increasing consumer demands for affordable, convenient and appealing nutraceutical supplements.
Already offering the broadest range of natural origin, functional filler/binder and taste-masking excipients that provide pleasant taste, mouthfeel and solid or liquid oral dosage form choice (syrup, chewable tablet, swallowable tablet, ODT, ODF, lozenge, effervescent, gummy), Roquette has expanded its pharma solutions range to include plant-based excipients that successfully address the key functional requirements for dosage form stability in probiotic supplements.
Roquette will also be featuring at the show the recently launched PEARLITOL® SW-F wheat-free mannitol for gluten-free nutraceutical supplements.


The company's continued commitment and investment in innovation, services and global footprint make Roquette plant-based ingredients a best-in-class source for meeting the needs of active, health-conscious consumers.
From Sports Nutrition and Weight Management solutions to oral dosage formulations, Roquette delivers targeted, custom solutions for health-conscious consumers by providing consistency and reliability across every ingredient.
Stop by Booth #4024 to learn more.