Roquette is pleased to be part of CPHI Southeast Asia, the leading pharma event for the past 30 years. This highly anticipated event will take place July 12-14, 2023, in Bangkok, Thailand, and stands out as the only end-to-end pharma event globally. With the presence of over 4,000 local and regional pharma professionals, CPHI serves as the comprehensive platform for sourcing cost-effective pharma solutions and establishing connections with the right partners.
Listen to our expert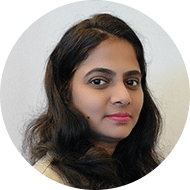 Dr. Darshana Jain, Pharma Technical Developer at Roquette, will be sharing her extensive expertise on:
"Innovative excipients for pharmaceutical formulation success"
Presentation scheduled on July 12 - 3:00 PM (30mn)
During her presentation, she will feature Roquette's excipients and their diverse applications.
Drop by and visit us at booth G02
Our Roquette professionals are more than happy to give valuable insights into our products and brand, and help you achieve your pharma solutions.
We can't wait to see you there!