Roquette will participate in BioProcess International (BPI), the largest virtual bioprocessing event that seeks to accelerate promising biologics towards commercial success. Our Biopharma team welcomes the opportunity to share our latest developments and solutions adapted to market needs through this virtual platform.
Dr. Shiqi Hong, Senior Biopharma Scientist at Roquette's Global Biopharma Center of Excellence in Singapore, will be hosting a presentation:
Unleashing the power of cyclodextrins within biologic formulation
Friday, Sept. 25, from 10:20 a.m. to 10:40 a.m. (EST)
Peter Ferguson, Global Market Manager—Biopharma, will be moderating the live Q&A panel on this topic:
Friday, Sept. 25, from 10:40 a.m. to 11:00 a.m. (EST)
Therapeutic proteins are prone to aggregation during manufacturing, transportation and storage. Cyclodextrins have been successfully used to mitigate aggregation of monoclonal antibodies. Dr. Hong´s presentation will help us understand the stabilization mechanism of Hydroxylpropyl ß-Cyclodextrins (KLEPTOSE® HP or HPB) in reducing aggregation of bevacizumab, a monoclonal antibody.
This study offers deeper understanding of the mechanistic role of KLEPTOSE® in bevacizumab formulations by weakening the bevacuzimab-bevacuzimab association, and demonstrates the thermal and oxidative stability of KLEPTOSE® itself. KLEPTOSE® is a viable option for reducing aggregation of bevacizumab and extending its shelf life.
Lastly, Dr. Hong will also highlight some rapidly establishing applications of HPβCD in the gene therapy and vaccine delivery. The presentation will provide a snapshot into the potential applications of HPBCD in biologic formulations.
Register now and join us for this pharmaceutical virtual meeting!
About the speaker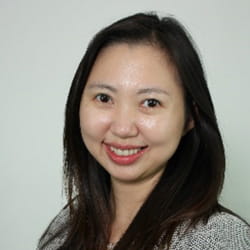 Dr. Shiqi Hong is a senior biopharma scientist at Roquette, based out of Roquette's Global Biopharma Center of Excellence in Singapore. In her role, Shiqi specializes in formulation development and focuses on developing new solutions to extend the shelf life of therapeutic proteins. She possesses over a decade of cross-functional industrial experience in drug product development, including substantial knowledge in supporting early stage drug development of small molecules. Shiqi earned her PhD in Pharmaceutical Sciences from the National University of Singapore.