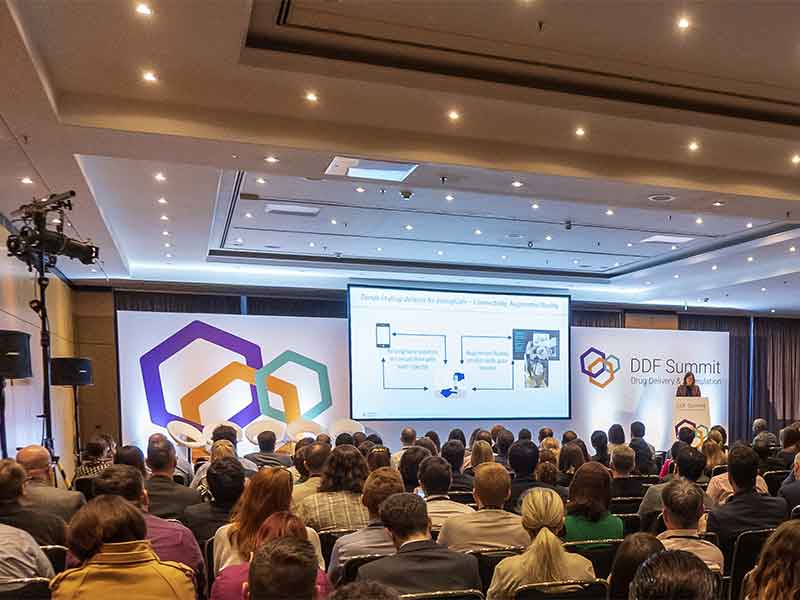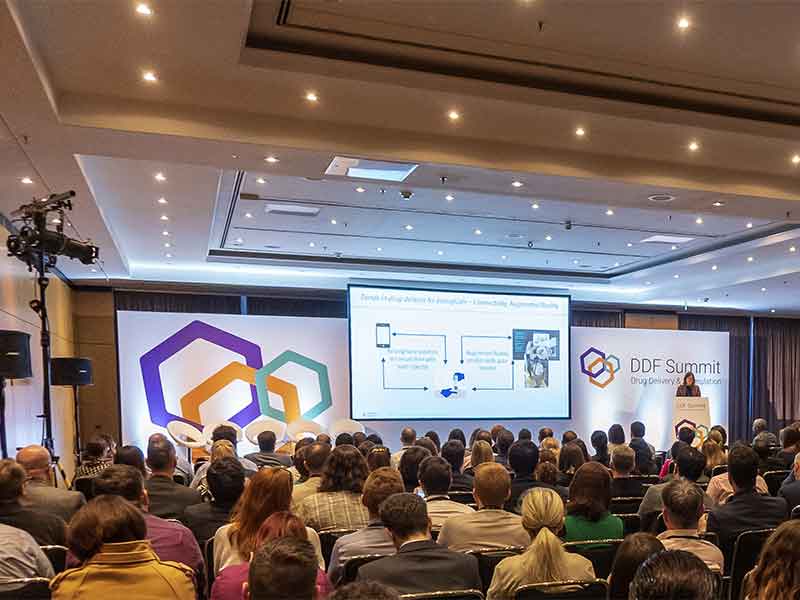 Roquette expert to deliver a presentation about extending shelf life of therapeutic proteins.
Dr. HONG Shiqi, senior biopharma scientist at Roquette's Global Biopharma Center of Excellence in Singapore, will be hosting a presentation in the biologics stream:
Extending shelf life of therapeutic proteins with Hydroxylpropyl ß-Cyclodextrins – mechanistic understanding of bevacizumab stabilization.
Tuesday 10 March / 2:20 pm - 2:55 pm
Therapeutic proteins undergo various stresses during upstream, downstream, formulation fill-finish processes, transportation and storage. Dr. Hong´s presentation will helps us understand the stabilization mechanism of Hydroxylpropyl ß-Cyclodextrins (KLEPTOSE® HP or HPB) in reducing bevacizumab aggregation.
This study offers deeper understanding of the mechanistic role of KLEPTOSE® in bevacizumab formulations by weakening the bevacuzimab-bevacuzimab association, and demonstrates the thermal and oxidative stability of KLEPTOSE® itself. KLEPTOSE® is a viable option for reducing aggregation of bevacizumab and extending its shelf life.
To register to attend, please visit the Global Drug Delivery & Formulation Summit website.

About the speaker
Dr. HONG Shiqi is a senior biopharma scientist at Roquette, based out of Roquette's Global Biopharma Center of Excellence in Singapore. In her role, Dr. Hong specializes in formulation development and focuses on developing new solutions to extend the shelf life of therapeutic proteins. She possesses over a decade of cross-functional industrial experience in drug product development, including substantial knowledge in supporting early stage drug development of small molecules. Dr. Hong earned her PhD in Pharmaceutical Sciences from the National University of Singapore.
About Roquette Pharma
Offering the best of nature, Roquette is a trusted global supplier to the pharmaceutical, nutraceutical and biopharmaceutical industries around the globe. Offering high-quality raw materials and technology solutions for the production of drugs, supplements and medical devices for more than 40 years, the Group holds itself to the highest industry standards. From oral dosage excipients (pharmaceutical branded, generic, nutraceuticals, and over the counter) and biopharma materials, to injectables and dialysis solutions, Roquette offers a competitive broad-range of customer-focused solutions, providing consistency and reliability across every ingredient. Roquette is committed to helping our customers save and sustain patients' lives with formulation expertise and material science knowledge, and the Group is committed to improving the well-being of millions of people all over the world while taking care of resources and territories. Roquette currently operates in over 100 countries, has a turnover of around 3.5 billion euros and employs 8,600 people worldwide.
About DDF Summit
The DDF Summit brings the most innovative and exciting studies to all the attendees covering both small molecules and biologics, you´ll find new technologies, concepts, etc.
This summit provides drug delivery and specialty pharmaceuticals with a platform to present their technologies and get the latest insights on what the delivery and formulation needs are.