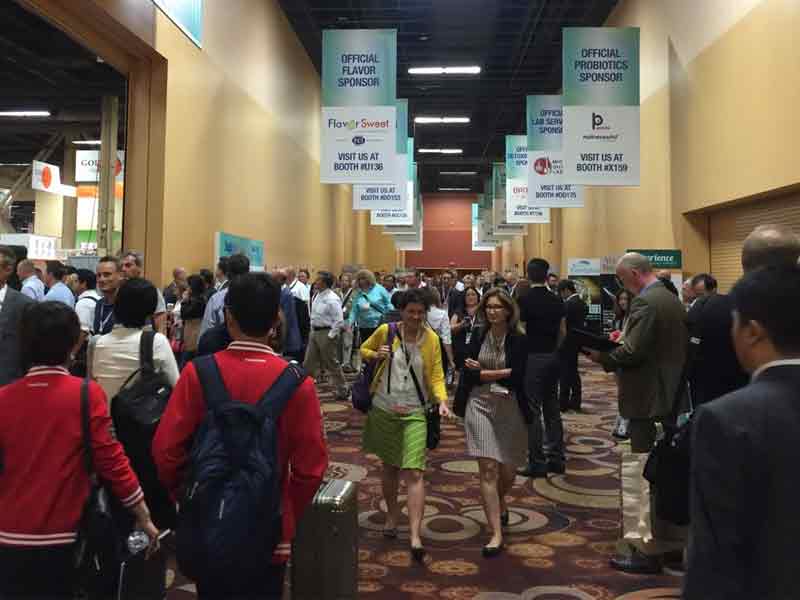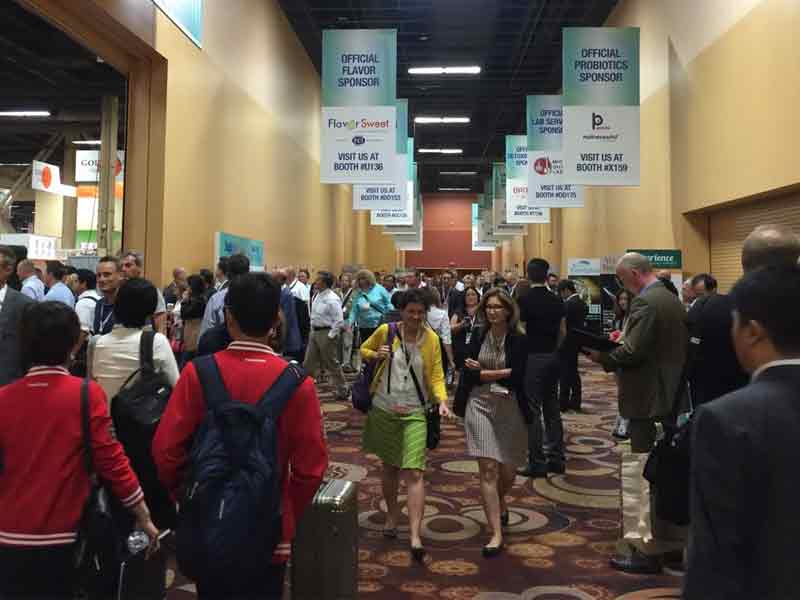 Roquette to feature plant-based solutions in Specialized Nutrition and Nutraceuticals.
Meet the Roquette team at the Supply Side West North America event in Las Vegas to learn more about our latest innovations in Specialized Nutrition, Nutraceuticals, OTC and much more!
Specialized Nutrition for Functional Foods
Discover how Roquette can help you answer specific nutritional needs with healthy and powerful plant-based ingredients for Sports Nutrition, Weight Management, Maternal & Baby, Senior and Clinical nutrition. Featuring NUTRIOSE®, the sugar-free, dietary fiber with proven health benefits and NUTRALYS®, a unique range of pea proteins. Visitors will taste a delicious, high-protein RTD beverage with the NEW NUTRALYS® S85 Plus pea protein isolate that delivers low viscosity, improved solubility on a large pH range, and a low beany taste, a functional beverage featuring NUTRIOSE® soluble fiber and TABULOSE® SC colloidal microcrystalline cellulose, to improve texture and provide creaminess. And, our team will show how our New NUTRIOSE® soluble pea fiber can easily be added to any flavored beverage to increase daily fiber intake and improve mouthfeel.
Nutraceutical Supplement Dosage Forms
Roquette is focused on meeting consumer needs for affordable, convenient and appealing healthcare dosage form products. Already offering the broadest range of natural, functional filler/binder and taste masking excipients that provide pleasant taste, mouth feel and solid or liquid oral dosage form choice (syrup, lozenge, ODT, ODF, effervescent, gummy), Roquette expands its range to include PEARLITOL® SW-F wheat-free mannitol for gluten-free nutraceutical supplements. The continued commitment and investment in innovation, services and global footprint make Roquette plant-based ingredients your best source for meeting the needs of active, health-conscious consumers.
From Sports Nutrition and Weight Management solutions to oral dosage formulations, we answer specific needs for demanding consumers by providing consistency and reliability across every ingredient.
Stop by Booth #3979 to learn more!