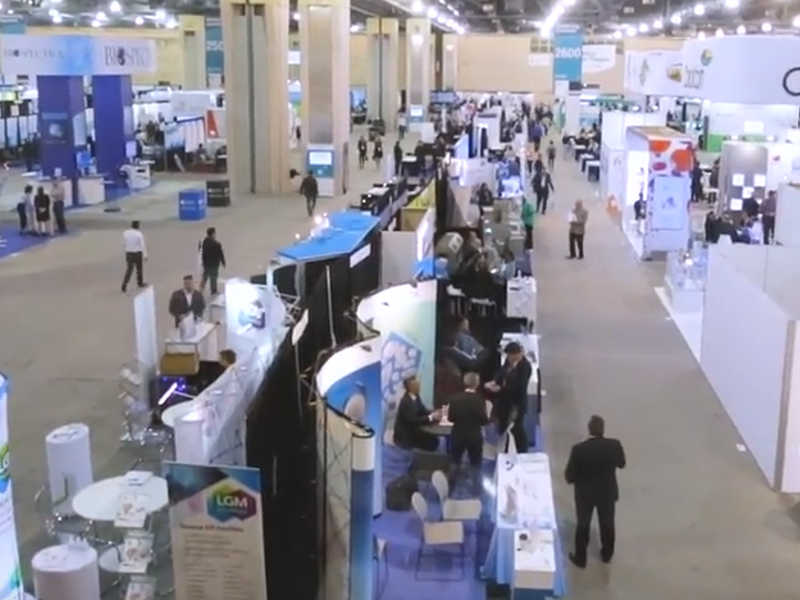 Discover our latest innovations and the benefits of expanding what's possible with the right partner.
Confidence straight from the source. From injectable and dialysis solutions, to biopharma and oral dosage formulations, we hold ourselves to standards that are higher than they need to be – providing consistency and reliability across every ingredient. Meet the Roquette team at CPhI North America in Philadelphia to learn more about our latest innovations in BioPharma and much more!
BioPharma
Developing new biopharmaceutical products is highly complex and ever changing; but you can always count on us for quality ingredients. With our sole custody of the supply chain, we offer multi-compendial grade materials for both upstream and downstream applications to help you bring biologics to life. The newest additions of KLEPTOSE® BioPharma Beta Cyclodextrin and Dextrose Anhydrous BioPharma to our offering for cell culture and biologic drug formulations support Roquette's commitment to helping customers save and sustain patient's lives.
Oral Dosage, Nutraceutical & OTC
No matter the form, we offer and create a high-quality solution that easily adapts to most manufacturing technologies and is specially prepared with your needs and vision in mind. We have expanded our offering of excipient solutions with the addition of MICROCEL® Microcrystalline Cellulose, TABULOSE® SC Colloidal Microcrystalline Cellulose, SOLUTAB® Croscarmellose Sodium and EXPLOSOL® Sodium Starch Glycolate. The world's leading supplier of mannitol and sorbitol, we use time-tested methods to guarantee reproducibility – ensuring every ingredient works exactly as it's supposed to, every time.
Injectables & Dialysis
Putting patient safety first means securing the highest purity excipients and active pharmaceutical ingredients (APIs.) That's why we've long been committed to providing pyrogen-free products for injectables and dialysis, securing traceability, quality and compliance with our vertically integrated supply chain.
TRUST – It's the most essential ingredient
Uncompromised quality standards supported by complete supply chain traceability. Industry-leading innovation backed by a legacy of expertise. An unwavering commitment to enabling life-saving pharmaceuticals.
Stop by Booth #1007 to learn more.