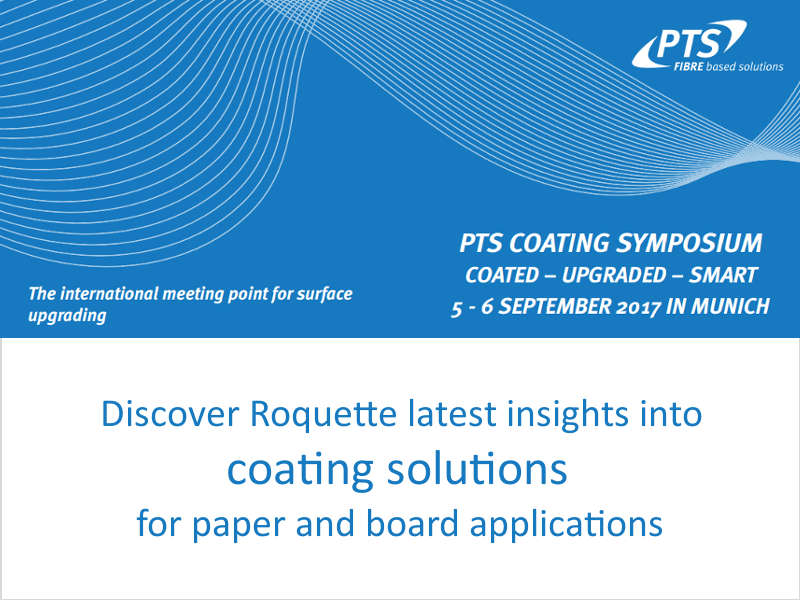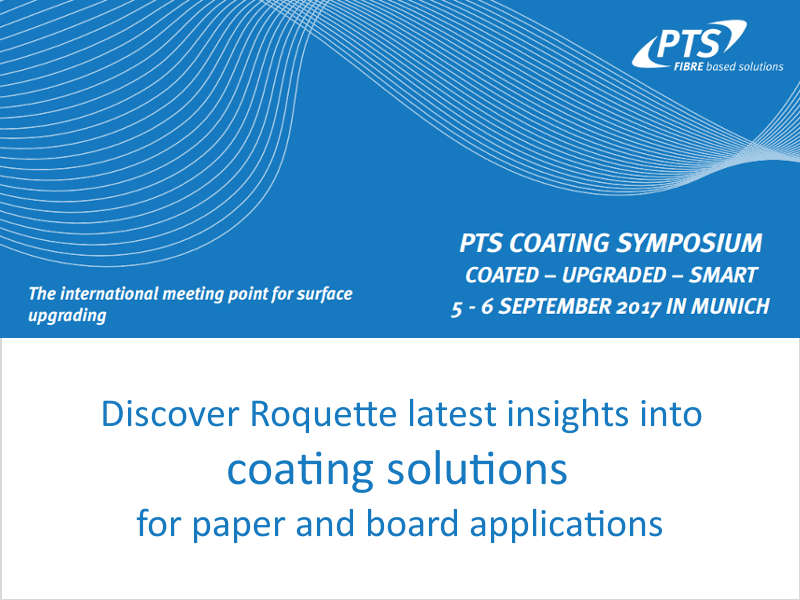 Roquette will present a complete range of solutions to meet the needs of Paper & Board experts.
With some 350 participants, the PTS Coating Symposium is the largest and most prominent international meeting place for the surface finishing of paper and board. It will be held on 5th-6th September 2017 in the Leonardo Royal Hotel in Munich.
The attendees will benefit from a detailed overview about current scientific trends and industrial developments in coating technology for printing and packaging solutions or for special-purpose applications.
In that context, Roquette will participate to this Symposium and will be present on a booth to provide renewable solution for various paper and board applications enabling better quality, improved functionality or enhanced cost performance.
Discover the solutions we will focus on during this event:
Coating binders for paper & board: STABILYS® EVO
Dry strength additives: HI-CAT®, VECTOR® IC
ASA Sizing – how to improve sizing performance: VECTOR® SC
Water treatment chemicals based on renewable chemistry: NAIACLEAR®
Functional additives for paper & board coating: PLASTILYS®
Meet our experts to discuss any of your projects or needs!