Webinar
In this webinar, Roquette experts clarify the nutritional responses to lifecycle requirements (pregnancy, infancy and the sports, weight management and ageing of adulthood).
This is followed by sharing the ingredient strategies that both support nutritional specific needs and respond effectively to market trends and consumer worries (Naturalness, Safety, Quality and Convenience).
The webinar ends with innovative food concepts created for each population segment by Roquette's Customer Technical Service laboratories' expert use of ingredient properties.
This webinar enables you to:
Identify the major areas of nutritional concern at each lifecycle stage.
Respond successfully to them.
Create the appropriate ingredient strategies.
Roquette speakers

Laetitia Guerin-Deremaux, Senior Research Manager
R&D Nutrition & Health
Laetitia GUERIN-DEREMAUX is Senior Research Manager in the Nutrition & Health R&D team with more than 14 years of experience in nutrition at Roquette France. She is more specifically involved in the development of the nutritional data for Roquette's fibers and proteins. In this position, she manages preclinical and clinical studies, confirming nutritional benefits of these ingredients through a scientific approach. Her main fields of expertise are satiety and weight management, blood glucose management, colonic health and muscle development. Laetitia has co-authored many scientific papers published in peer reviewed journals. She obtained an engineering degree in biology from the University of Technology of Compiègne (France) in 2002.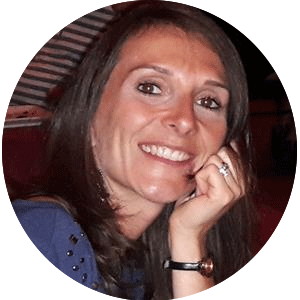 Aurélie Mauray-Soulier, Team leader Specialized Nutrition / Beverages applications
Europe Customer Technical Service, Global Food & Nutrition Business Unit
Since February 2016, Aurélie Mauray-Soulier, Ph.D, manages Roquette team working on Specialized nutrition & Beverages applications in the Customer Technical Service based at Lestrem.
She graduated from Food engineering school AgroParisTech with a Master of Science in Nutrition and completed her phD in 2009 at INRA Clermont-Ferrand/Theix, supported by Ferlux Mediolanum - a pharmaceutical company.

Virginie Teichman-Dubois, Specialized Nutrition Market Manager
Global Food & Nutrition Business Unit
Virginie TEICHMAN is ROQUETTE's specialized nutrition global market manager. She has a PhD in Nutrition, plus an engineer's degree in Food Science and Technology. Her wide experience includes market intelligence and R&D project leadership.