A corn extract rich in proteins and nutritive elements.
Corn extract is a concentrated solution of maize solubles obtained during the first grain fractionation step, in a wet starch manufacture process.
Roquette guarantees a product with a defined consistant composition through a patented production.
Description
Thick brownish-yellow liquid.
Product rich in proteins and growth factors.
Recognized as a consistent fermentation booster in a number of process.
Composition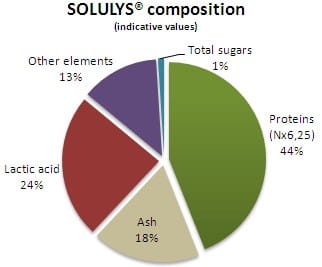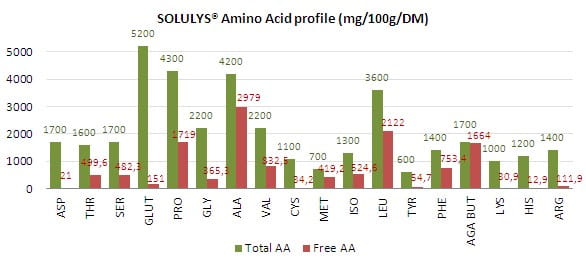 Properties
Nitrogen source (rich in proteins)
Source of growth factors (minerals, vitamins, etc.)
Re-vegetation agent (NPK)
Brands
Powder
SOLULYS® 095E (corn steep powder - 95% dry matter)
Liquid
SOLULYS® 048E (corn steep liquor - 48% dry matter)
SOLULYS® 048 PE (phytase-treated corn steep liquor)


Fermentation industries for culture media formulation
Fertilizer industries
Bio Agriculture
Crop protection (fertilizer, biostimulant)
Growth and cell viability of various micro-organisms on a Solulys enriched medium/yeast extract enriched medium.
Composition and consistency studies.
Current packaging for this family of products
Liquid bulk
IBC
1-t big-bags (powder)
25-kg bags (powder)
Steel drums
Explore our product resources
Plant-based nutrients, Processing aids, Reliability, Reproductibility
Get a sample or schedule an appointment with an expert?
For any technical or commercial information