NUTRIOSE®, the outstanding soluble fibre of natural origin
NUTRIOSE®, a plant-based fibre derived with a neutral taste to preserve the original taste of your products and an outstanding digestive tolerance clinically proven.

Today's sophisticated consumers seek optimum nutrition in their food - without having to sacrifice taste and convenience. An invisible, safe, stable, prebiotic, and soluble fibre, NUTRIOSE® meets this global demand.
It is simple to use, whether to supplement nutrition in existing formulations or to replace sugars and fats. Suitable for both food and beverage applications, it's a key to innovation and can be used in virtually any process.
The FDA has recently confirmed that NUTRIOSE® is a dietary fiber. Read the press release and discover more...
NUTRIOSE® soluble fibre, nature got it right!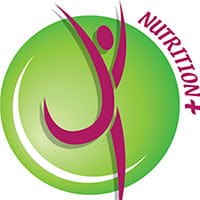 NUTRIOSE®, solutions for fibre enrichment. Fibre fit!
Our ancestors consumed a lot more fibre than we do today – but we consume too little.
It's a deficiency that's easily corrected: just make NUTRIOSE® soluble fibre a regular part of your diet.  So when your fibre intake rises, so will your intestinal health.  It's as simple as that – and it's good for you.
NUTRIOSE®'s high soluble fibre content and outstanding digestive tolerance ensure that fibre enrichment can be to the optimum recommended levels required to obtain a beneficial effect on gut health and general well-being.
NUTRIOSE®, solutions for sugar reduction. Less Sugar!
A taste for pleasure. Get the taste you like – with the result you like: your health!
If you prefer to avoid sugar, NUTRIOSE® won't interfere with your taste buds. 
And if you like sugar, NUTRIOSE® has half the calories of sugar and no taste of its own. So adding it to your food won't affect the sweet taste of sugar while reducing it.

NUTRIOSE® is an ingredient and excellent bulking agent, so it can be used as a sugar replacement on a 1 for 1 in most applications.
Furthermore, NUTRIOSE® works well in combination with high intensity sweeteners such as sucralose, aspartame, and Reb A (STEVIA).  A combination of NUTRIOSE® with a high intensity sweetener can offer a combined solution of sweetness, nutrition, and health.
NUTRIOSE®, solutions for fat reduction. Less fatty matter!
Fibre – high. Calories – low. Increase your fibre intake without increasing your calories!

Our studies show that partial fat reduction can be achieved in many bakery applications with NUTRIOSE® alone.
Because NUTRIOSE® has less than 25% of the calories of fat per gram, partial fat reduction with NUTRIOSE® enables significant caloric reduction, leading to healthy products with both reduction (low fat, low calorie) and supplementation (fibre) claims.
NUTRIOSE®, solutions for the management of the Glycemic response.
Glycemia and insulinemia are major players in our body's fragile and essential equilibrium.
NUTRIOSE® supports that equilibrium, taking care of your body. Its low glycemic and insulinemic response helps support your metabolism and the health of your intestines.
The pattern of digestion of dietary fibre at the different stages of the gastrointestinal tract plays a major role in determining its metabolic effect. NUTRIOSE® is weakly digested in the small intestine (15% of the ingested dose evaluated in-vitro) and largely fermented in the colon. This weak absorption in the small intestine induces a low glycemic response (GR=25) and a low insulinemic response (IR=13) as demonstrated by following the FAO/WHO methodological recommendations.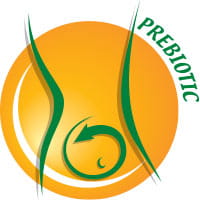 NUTRIOSE®, solutions for prebiotic aspects. Nourish your intestine!
The composition of our intestinal flora contributes to our general well-being.
NUTRIOSE® modulates that composition, supports the growth and effectiveness of beneficial bacteria and keeps the intestine and colon in good shape...all for your greater comfort!Prebiotics may lead to many health benefits through modulation of the gut environment and modifications of the faecal content metabolic activity.
Recent research indicates that intervention with specific prebiotics may provide beneficial effects on mineral absorption, immune function, irritable bowel syndrome, inflammatory bowel disease, lipid metabolism, or appetite regulation probably partly through pathways interacting with the gut microbiota.
NUTRIOSE®, the outstanding soluble fibre from cereals

NUTRIOSE®, a neutral taste to preserve the original taste of finished products
Food is directly enjoyed through the senses most importantly taste.  For some, food taste is considered to be a natural guide towards proper nutrition. Since time began, humans have relied upon taste to discover foods in nature that are healthy. Further, food taste via the taste buds is the initial start to the entire digestive process.
NUTRIOSE® is neutral in taste to preserve the original taste of finished products. Including NUTRIOSE® in recipes can give better body to a great number of foods including low calorie beverages and dairy products. The softness of bread and pastries is also improved.  Jellies and chewy candies also gain more body and chewiness while giving longer lasting taste to candy flavors.
But because a taste bite is worth a thousand words, the NUTRIOSE® specialists can provide sample packet sticks containing 5g of NUTRIOSE® to taste-test the product and formulate your own opinion.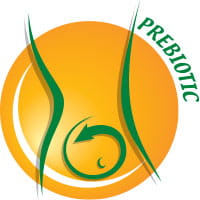 NUTRIOSE®, the fibre with an outstanding digestive tolerance clinically proven
Adding fibre to the diet can be beneficial to one's health. But too much additional fibre too can also lead to discomfort including bloating, diarrhea, constipation, flatulence, abdominal pain and cramping to varying degrees or to certain long-term health effects.  Digestive disorders like Irritable Bowel Syndrome and Leaky Gut Syndrome have been linked to food intolerance.
Up to 45 g a day with no side effects, digestive tolerance for NUTRIOSE® has been demonstrated in clinical trials involving both long-term and short-term NUTRIOSE® consumption. The results and outcome of these trials have been published in peer-reviewed scientific journals.
NUTRIOSE® is a soluble fibre derived from natural vegetable raw materials that are wheat and corn. To obtain NUTRIOSE®, corn starch or wheat starch is processed through a digestion-like process and a thermal treatment. The result is a dextrin; thus, NUTRIOSE® is considered "of natural origin".* (to be checked upon local regulation).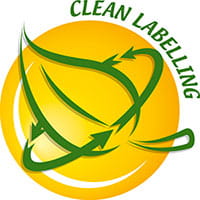 NUTRIOSE®, solutions for clean labeling
NUTRIOSE® is aimed at your well-being – in every sense.
Produced from wheat and corn (maize) cultivated intelligently and without GMOs, NUTRIOSE® is based on a comprehensive respect for both your body and its environment.
NUTRIOSE® can be labelled as 'dextrin' and/or 'dietary fibre' or 'soluble dietary fibre', depending on the local regulations. If wheat based, the botanical origin has to be declared.
As a dextrin and according to European Directive 95/2/EC, NUTRIOSE® is an ingredient. 
Manufactured from conventional wheat and maize (corn), it can be alleged to be of wheat, maize, or cereal origin and, under no circumstances, will it require a GMO mention.


For further information on the latest regulatory position in various countries (authorization, conditions of use, labelling, energy value or nutrition claims, please contact us.
NUTRIOSE® is the trade name for a range of food resistant dextrins, soluble indigestible fibres offering all-round advantages. NUTRIOSE®  is:
a specialty dextrin (Dextrins, INS 1400, current Food Chemical Codex, JECFA 1974).
consists of soluble dietary fibres, as it complies with Codex definition of soluble dietary fibres (acknowledged as well in regulation (EU) No 1169/2011).
an ingredient (according to European Regulation (EU) no 1333/2008
NUTRIOSE® is marketed and approved in many countries in all continents, (e.g.: GRAS status in the USA, dietary fibre status in Canada, soluble dietary fibre status in Italy (MOH, 2003) and France (ANSES, ex-AFSSA, 2007).
Two new health claims for NUTRIOSE® have recently been aknowledged in the Official Journal of Implementing Regulation (EU) 2016/854. These confirm that NUTRIOSE® soluble fibre contributes to the maintenance of tooth mineralization by reducing tooth demineralization; and also contributes to a lower postprandial glycemic responses.