Food & Nutrition expertise
A global Food Customer Technical Service (CTS) dedicated to accompany food industries in developing innovative solutions for food markets.

Roquette Global Food Customer Technical Service
At Roquette, we believe that we are successful when our customers are successful.
This is the reason why we are giving our best to accompany them in their product development journey, backed up by our worldwide presence.
Our applications experts are sharing their know-how to help formulate innovative food and nutritional solutions to meet market's demands, follow-up and anticipate the market trends.
A few examples:
Enhancement of the nutritional profile while preserving taste appetizing.
Increase of the sensory experience of food products.
Formulate cost-effective and sustainable new products.
Accelerate the go to market of your new solution…
We have so many ideas to share!
Thanks to their high expertise and state-of-the-art technologies and equipment, our multidisciplinary teams work on a large range of food applications:
Specialized nutrition, with high quality solutions for infant nutrition, sports, senior and clinical nutrition, weight management, etc.
Baking, with plant ingredients for protein and fibre enrichment, new texture solutions, sugar reduction, etc.
Confectionery, with solutions for direct compression, calorie reduction, oral health, sugar-free, etc.
Dairy, with solutions suitable for fresh dairy products and processed cheese.
Savoury, with our plant proteins for processed meat, texturizing solutions for sauces, dressings and ready meals, or solutions for batters and coatings.
Beverages, with solutions for fibre enrichment.
Wherever you are located in the world, feel free to contact us for accessing the best of our services, thanks to the worldwide presence of our CTS.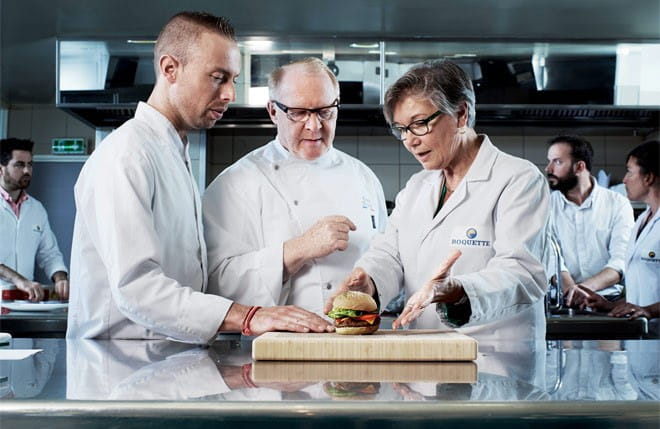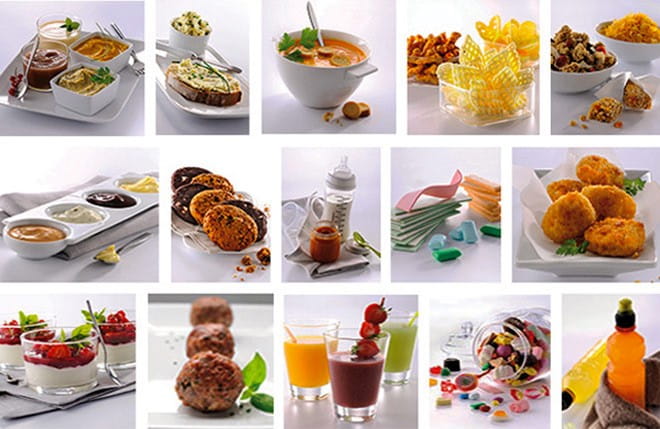 Quality
Professional and efficient specialists, dedicated to manage the entire quality process, are in charge of quality guarantee of Roquette products and its commitment to its clients, monitoring the treatment process of any client complaints, dealing with all complaints connected to the product and assuring the continuous improvement of good practices contributing to client satisfaction.
Regulatory assistance
Regulatory affairs: a bridge between the scientific world and the global market. Their main objectives are: making sure that Roquette products respond to international regulation demands, paying attention to its clients, both internal and external, and obtain the necessary authorizations for them during the development of new products, processes or specifications.
Customer engineering department
Its principle missions are client consulting (expertise on all our products, on explosive powder, on conforming to installation safety standards), study and implementation of turnkey installations (bulk storage tanks, road transport, with a total mastering of product handling (liquid or pulverized material) and follow-up and help in our fulfillment.
Logistic support
Its mission is to provide a delivery system adapted to the client. All over the logistic process, multidisciplinary teams guarantee efficient and reliable operations in terms of packaging, storage, dispatch preparation, transport organization, documentation, etc., taking into account the specific needs. Roquette ensures a very high quality of service wherever the client is located.
Get in touch to discuss your needs
Your success is our greatest priority, and your needs are unique. We would love to better understand your needs and connect you with our experts.
Meet Food team at this event.

Meet the Roquette team at the Supply Side West North America event in Las Vegas to learn more about our latest innovations in Specialized Nutrition, Nutraceuticals, OTC and much more!

Meet Pharma team at the American Association of Pharmaceutical Scientists Annual meeting and exposition.

Meet Roquette's teams at the 58th European Commodities Exchange 2018, the most important international meeting point for cereals, agrifood and feed business.

An ageing global population, consumer demand for greater convenience and the need to improve patient compliance are driving the development of new platforms for orally disintegrating dosage forms. Discover Roquette latest innovations.

Roquette conducted an online Protein Consumer Survey in 2018 first quarter. Discover results through an infographic.

Roquette conducted an online Protein Consumer Survey in 2018 first quarter. Discover detailed results in this document.

The new asset will expand Roquette's capabilities to reinforce its global leadership in plant-based protein specialties

Driven by a mutual desire for innovation within their respective territories but also for international expansion, the two partners will jointly develop a series of actions over the next three years.

IMCD US Food Inc. (formerly L.V. Lomas Inc.) becomes the exclusive distributor of Roquette's specialty polyol products across the United States.

Reducing added sugar while creating delicious, nutritious products that delight and nourish are key challenges for the food industry. Learn more about our solutions to achieve it...

Sethness is the worldwide leader in the production of caramel color. With this acquisition, Roquette reinforces its global leadership in the Food & Beverage industry.

30% less sugars, High fiber, Pleasant taste, Preserved texture over time, with NUTRIOSE® soluble fiber

No added sugars, full softness, preserved texture over time, great taste experience with SweatPearl® maltitol

30% less sugars, more fibre, pleasant texture, taste & creaminess preserved with NUTRIOSE® 10

This appointment reaffirms Roquette's leadership in India and supports the company's growth ambitions in the country

SOLULYS® is an excellent, cost-effective nutrient source in fermentation applications, and can be an excellent alternative to yeast extract, peptones, and soy flour.

SOLULYS® offers improved fermentation performance compared to CSL, and equivalent performance compared to Yeast Extracts.

NUTRALYS® S85F and NUTRALYS® H85 offer a non-GMO, non-allergen solutions for fermentation applications, and serve as excellent nitrogen source options for a wide range of fermentation applications.