Embrace today
Our commitments for sustainability
Sourcing
Source sustainably

By encouraging local supply and optimizing means of transportation, combine economic profitability and a low environmental footprint.

Improve continuously our raw material quality

By clearly specifying our needs, strictly selecting our suppliers and reinforcing the quality control chain from field to bio-refinery.

Strengthen relationship with our raw materials suppliers

By building partnership with breeders and farmers, select and use more appropriate agricultural resources.
Innovating
Understand customers' needs and anticipate consumers' expectations

By developing innovative pharma, nutrition, food and industrial solutions that help improve consumers' health and well-being.

Develop a sustainable development journey inspired by customers' expectations

By offering them environment-friendly, innovating, sustainable and competitive solutions.

Strengthen sustainability in our innovation processes

By including sustainable development criteria as key element in our innovation projects.
Acting
Put Health, Safety and Well-being at the heart of our concerns

By continuing the implementation of a world-class HSE (Health, Safety, Environment) management system and developing a culture in which people's safety is a core value.

Empower employees

By promoting dialogue, fostering engagement and developing skills.

Build on our diversity

By valuing our differences and promoting the sharing of best practices in a multi-cultural network.

Develop our activities with the local communities

By partnering with them and contributing to their development through a sustainable relationship.
Biorefining
Optimize our energy consumption

By installing energy-efficient solutions and using relevant renewable energies.

Preserve water

By optimizing our processes to minimize consumption and installing efficient treatment technologies.

Further reduce other environmental impacts

By implementing the most relevant solutions based on local requirements.
Local procurement in Gokak

For years, the site in Gokak (India) procured its packaging and other purchased products from the Gujarat region, nearly 1,000km from the plant. The supply chain team conducted a search for suppliers closer to the site, to reduce the environmental impact of transporting purchased materials.

For example, the distance for transport was reduced by more than 90% for plastic and paper packaging.

This optimizes transportation-related costs, reduces supply times and also decreases the site's carbon footprint and consequently its impact on climate change.

Innovating in everything, including the delivery of raw materials

Roquette leases a fleet of grain cars to supply its plants in Lestrem and Beinheim in France, as well as Cassano, Italy. The Group has made a long-term commitment with railcar leasing company Ermewa to develop innovative solutions suitable for transporting its products. More specifically, Roquette worked with Ermewa and Titagarh Wagons AFR to develop railcars that facilitate handling by the logistics teams.

This initiative improved safety conditions while reducing loading and unloading times and preserving quality. The project reached a meaningful milestone in 2015, with the 400th large-capacity 101m3 grain car rolling off the manufacturing line mid-year.

For all Starch Europe members, keeping employees safe is an absolute priority

For the first time the European Starch Industry Association (Starch Europe) decided to reward plants for the most effective safety management. Prizes went to plants that had recorded one million consecutive hours with no work-related lost-time accidents or fatalities, either of employees, contractors or others.

The sites in Beinheim (France), Benifaió (Spain) and Corby (UK) were among the 15 European plants that received the 2014-2015 Safety Award from the European Industrial Director.
Roquette Quality wins customers' trust
Roquette continuously develops, produces and delivers products and services in support of many and diverse industries all over the world, including the pharmaceutical, health, food, nutrition, feed, pet food and others.
Roquette Quality performance is key to our customers' satisfaction and trust. Our commitment is to deliver high-quality products and services that consistently meet or exceed customers' expectations.
In order to achieve this objective, we continuously practice and invest in actions contributing to:
Working closely with our customers and markets to understand and anticipate needs
Guaranteeing the Quality and Food Safety of our products, by acting in accordance with all our extensive policies, procedures and standards
Complying with all relevant laws and regulations
Strengthening accountability for Quality among all our employees, suppliers and contractors
Ensuring all employees' commitment at all levels and in each function of our organization to foster and build our Quality culture
Continuously improving our Quality management system, standards and practices.
To support our growth and act as One Roquette, we share a strong Code of Conduct that drives our ethical behavior worldwide.
Roquette's commitment to Health and Safety
Health and Safety are fundamental to the success of our people and the sustainability of our company: it is both a question of values and of performance.
Our ultimate objective is to achieve zero incidents. We believe that all injuries and occupational illnesses can be prevented.
Each person is responsible for their own safety and the safety of those around them.
We will continuously develop a safer working environment for our employees, contractors and visitors. This concerns all Group functions and everywhere we work.
In order to achieve our objective, we will invest in actions contributing to safety through:
skills and behaviours, including development of a transparent safety culture
rules, procedures, regulations and management systems
equipment design and technology
plant safety and assets
Continuous improvement.
Safety rules and procedures are mandatory for all employees, contractors and visitors, with no exceptions.
Managers are accountable for the safety performance of their teams and they take a leading role in promoting safety.
We will set clear milestones, provide the relevant means and organization, and we will review our performance regularly. We count on each person's active involvement and commitment to achieve these objectives.
Safety is our first priority: if an action cannot be performed safely then it must not be performed.
Plant-based raw materials; land and water ecosystems; and renewable resources constitute natural capital for the Roquette Group.
One of the commitments of the Group is to minimize the impact of its industrial activities on the local and global environment, as well as to always comply with local regulations.
Deeply committed to sustainable development, Roquette applies multiple environmental best practices in order to moderate its impact on the climate and to take care of local communities through renewable energy, energy efficiency, water and air management, etc.
Moreover the company has established long-term relations with its suppliers, most of which are located close to Roquette's factories. This helps accelerate the reduction of CO2 emissions from transport while meeting the highest quality and industrial standards.
Through continuous improvement and in all its actions, the Roquette Group demonstrates its commitment to preserving environmental capital globally and locally.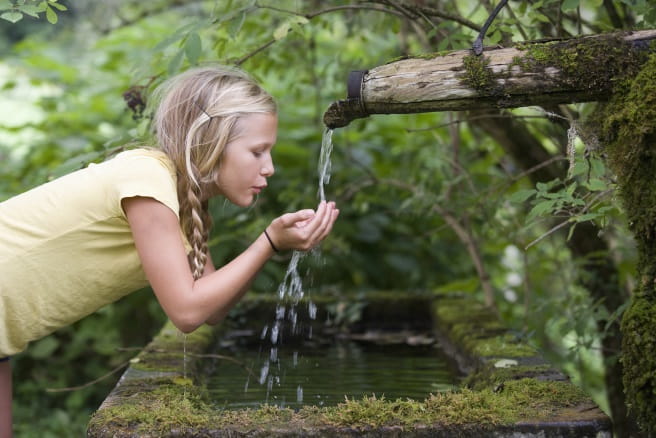 Our environmental commitment
Since our customers are increasingly oriented toward the purchase of products and solutions with a low environmental impact, this environmental policy allows us to meet their expectations.