Embrace today
Our commitments for sustainability
Innovating
Understand customers' needs and anticipate consumers' expectations

By developing pharma, nutrition, food and industrial innovative solutions that help improve our consumers' health and well-being.

Develop a sustainable development journey inspired by customers' expectations

By offering them environmentally friendly, innovative, sustainable and competitive solutions.

Strengthen sustainability in our innovation processes

By including sustainable development criteria as a key element in our innovation projects.
Sourcing sustainably
Source sustainably

By encouraging local supply and optimizing means of transportation to combine economic profitability and low environmental footprint.

Improve continuously our raw materials quality

By clearly specifying our needs, strictly selecting our suppliers and reinforcing quality control chain from field to biorefineries.

Strengthen relationship with our raw materials suppliers

By building partnership with breeders and farmers to select and use more suitable agricultural resources.
Acting sustainably
Put Health, Safety and Well-being at the heart of our concerns

By continuing the implementation of a world-class HSE (Health, Safety, Environment) management system and developing a culture in which people safety is a core value.

Empower employees

By promoting dialogue, fostering engagement and developing skills.

Build on our diversity

By valuing our differences and promoting the sharing of best practices in a multicultural network.

Develop our activities with the local communities

By partnering with our local communities and contributing to their development through sustainable relationships.
Biorefining sustainably
Optimize our energy consumption

By installing energy-efficient solutions and using relevant renewable energies.

Preserve water

By optimizing our processes to minimize consumptions and installing efficient treatment technologies.

Further reduce other environmental impacts

By implementing the most relevant solutions based on local specificities.
TRAVEL to the heart of our Commitments
Pea protein, a healthy and sustainable alternative

In 2050, we will be nine billion people on Earth. The ability to feed the population while preserving food security, each person's health and our planet's resources is a major challenge. Pea proteins can help address this challenge.

Drawn from yellow peas, pea protein is an excellent source of vegetable proteins for all, on a daily basis. It offers multiple nutritional and functional properties. Not included in the list of major allergens (EU), with a glutenand lactose-free profile and offering excellent digestibility, pea protein is complementary to animal proteins and an alternative to soy, as well as a significant source of essential amino acids.

We have thus developed NUTRALYS® yellow pea protein, which offers clinically proven benefits for muscle mass development, satiety and calorie intake. Anyone can include this healthy ingredient in their daily diet.

GMO-free, yellow pea cultivation presents a number of benefits. It fosters biodiversity, limits irrigation and does not require fertilizers. Yellow pea is ideally cultivated in a crop rotation system as it naturally enriches the soil with nitrogen for the benefit of the next crops. The environmental footprint of pea cultivation is thus particularly low.

Pea protein presents many advantages to all stakeholders of the production line, from farmers to consumers.

Innovating with multimodal means

In late 2017, the Group officially signed leases for a set of storage warehouses with an overall surface area of 90,000 m², located in Port de Santes, about thirty kilometers from the Lestrem site (France). The new building spanning 42,000 m² and whose construction will begin in 2018 will add to the current 48,000 m² and will be operational in September 2019.

It will significantly increase our storage capacity, while optimizing logistics flows. The proximity to a future multimodal platform will allow the transfer of palettes from the Lestrem site to the warehouses, as well as their shipment to customers through river-based, rail and road networks.

This solution will reduce the flow of road transportation in the neighboring villages and will limit CO2 emissions.

Safety leadership established on a global scale

The safety leadership training, which was set up in 2016, picked up speed in 2017 and will continue in 2018. The training aims to empower each person in terms of day-to-day safety.

We would like to enhance the safety culture. To this end, one should step out of the interdependence sphere and into that of independence: this means that each person must actively ensure their own safety, but also be capable of ensuring that of others.

Since the course was launched in 2016, over 3,300 employees had been trained by the end of 2017.

All of these measures, included in the Group's HSE (Health, Safety & Environment) strategic plan, contribute and will contribute to raising Roquette to the level of the best companies in the world in terms of health and safety.
Roquette Quality wins customers' trust
Roquette continuously develops, produces and delivers products and services in support of many and diverse industries all over the world, including the pharmaceutical, health, food, nutrition, feed, pet food and others.
Roquette Quality performance is key to our customers' satisfaction and trust. Our commitment is to deliver high-quality products and services that consistently meet or exceed customers' expectations.
In order to achieve this objective, we continuously practice and invest in actions contributing to:
Working closely with our customers and markets to understand and anticipate needs
Guaranteeing the Quality and Food Safety of our products, by acting in accordance with all our extensive policies, procedures and standards
Complying with all relevant laws and regulations
Strengthening accountability for Quality among all our employees, suppliers and contractors
Ensuring all employees' commitment at all levels and in each function of our organization to foster and build our Quality culture
Continuously improving our Quality management system, standards and practices.
To support our growth and act as One Roquette, we share a strong Code of Conduct that drives our ethical behavior worldwide.
Roquette's commitment to Health and Safety
Health and Safety are fundamental to the success of our people and the sustainability of our company: it is both a question of values and of performance.
Our ultimate objective is to achieve zero incidents. We believe that all injuries and occupational illnesses can be prevented.
Each person is responsible for their own safety and the safety of those around them.
We will continuously develop a safer working environment for our employees, contractors and visitors. This concerns all Group functions and everywhere we work.
In order to achieve our objective, we will invest in actions contributing to safety through:
skills and behaviours, including development of a transparent safety culture
rules, procedures, regulations and management systems
equipment design and technology
plant safety and assets
Continuous improvement.
Safety rules and procedures are mandatory for all employees, contractors and visitors, with no exceptions.
Managers are accountable for the safety performance of their teams and they take a leading role in promoting safety.
We will set clear milestones, provide the relevant means and organization, and we will review our performance regularly. We count on each person's active involvement and commitment to achieve these objectives.
Safety is our first priority: if an action cannot be performed safely then it must not be performed.
Plant-based raw materials; land and water ecosystems; and renewable resources constitute natural capital for the Roquette Group.
One of the commitments of the Group is to minimize the impact of its industrial activities on the local and global environment, as well as to always comply with local regulations.
Deeply committed to sustainable development, Roquette applies multiple environmental best practices in order to moderate its impact on the climate and to take care of local communities through renewable energy, energy efficiency, water and air management, etc.
Moreover the company has established long-term relations with its suppliers, most of which are located close to Roquette's factories. This helps accelerate the reduction of CO2 emissions from transport while meeting the highest quality and industrial standards.
Through continuous improvement and in all its actions, the Roquette Group demonstrates its commitment to preserving environmental capital globally and locally.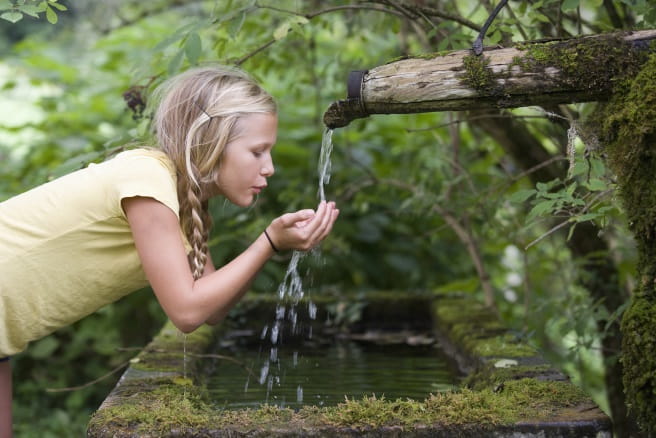 Our environmental commitment
Since our customers are increasingly oriented toward the purchase of products and solutions with a low environmental impact, this environmental policy allows us to meet their expectations.