Embrace today
Our commitments for sustainability
Innovating
Understand customers' needs and anticipate consumers' expectations

By developing pharma, nutrition, food and industrial innovative solutions that help improve our consumers' health and well-being.

Develop a sustainable development journey inspired by customers' expectations

By offering them environmentally friendly, innovative, sustainable and competitive solutions.

Strengthen sustainability in our innovation processes

By including sustainable development criteria as a key element in our innovation projects.
Sourcing sustainably
Source sustainably

By encouraging local supply and optimizing means of transportation to combine economic profitability and low environmental footprint.

Improve continuously our raw materials quality

By clearly specifying our needs, strictly selecting our suppliers and reinforcing quality control chain from field to biorefineries.

Strengthen relationship with our raw materials suppliers

By building partnership with breeders and farmers to select and use more suitable agricultural resources.
Acting sustainably
Put Health, Safety and Well-being at the heart of our concerns

By continuing the implementation of a world-class HSE (Health, Safety, Environment) management system and developing a culture in which people safety is a core value.

Empower employees

By promoting dialogue, fostering engagement and developing skills.

Build on our diversity

By valuing our differences and promoting the sharing of best practices in a multicultural network.

Develop our activities with the local communities

By partnering with our local communities and contributing to their development through sustainable relationships.
Biorefining sustainably
Optimize our energy consumption

By installing energy-efficient solutions and using relevant renewable energies.

Preserve water

By optimizing our processes to minimize consumptions and installing efficient treatment technologies.

Further reduce other environmental impacts

By implementing the most relevant solutions based on local specificities.
Activity and sustainable development report
TRAVEL to the heart of our Commitments
NUTRALYS® Pea protein for patient care

Patient malnutrition is a very common problem, which affects in particular their recovery. Based on this fact, the teaching hospital of Aalborg, the largest hospital in northern Denmark counting 800 beds and 3,000 meals per day, recently developed a special nutritional program called "KULINARIUM."

Research has demonstrated that regular snacks generally do not provide enough energy or proteins for patients, as they only cover a third of the daily required intake between meals. After several unsatisfactory tests, the hospital tried yellow pea protein in its snacks, particularly NUTRALYS® yellow pea protein from Roquette; a grade that was specifically developed for clinical nutrition.

Thanks to the new menu based on NUTRALYS® pea protein, patients of the "KULINARIUM" program noted an increase in the daily intake in energy (+20%) and proteins (+78%).

Click here to know more about the collaboration between Roquette and the nutrition R&D department of Aalborg University Hospital.

Biorefining

The planet faces major challenges. Climate change has a direct effect on natural capital. We engage in the fight against global warming by developing, for example, renewable energies and by improving our performance in terms of energy efficiency. Generally speaking, the environment and the economy are linked, and any gains made in terms of energy results in a dual economic and environmental advantage.

In 2025 we are committed to ensuring that, compared to 2015, our energy efficiency improves by 10% and our water consumption per product ton reduces by 20%. At the same time, we are committed to implementing technical installations that produce less CO2 thereby preventing 1 MILLION tons of CO2 emissions by 2025.

A code of conduct for the sustainable sourcing branches

Within the framework of our approach, we drafted a code of conduct for our suppliers based on the principles of the United Nations Global Compact and the conventions of the International Labor Organization (ILO), as well as the Roquette Group's Ethics and Responsibility Charter and Code of Conduct.

This code enables us to establish a long-term relationship with our partners, while creating sustainable growth. For all of us, the document complements the various regulations, standards and laws in force in the different countries. Suppliers also commit to respect the regulations, standards and laws in the countries in which they operate. Each supplier of the Group is required to adhere to and communicate this code of conduct to all of their employees, and to ensure that the principles are learned and respected.

Roquette Quality wins customers' trust
Roquette continuously develops, produces and delivers products and services in support of many and diverse industries all over the world, including the pharmaceutical, health, food, nutrition, feed, pet food and others.
Roquette Quality performance is key to our customers' satisfaction and trust. Our commitment is to deliver high-quality products and services that consistently meet or exceed customers' expectations.
In order to achieve this objective, we continuously practice and invest in actions contributing to:
Working closely with our customers and markets to understand and anticipate  needs
Guaranteeing the Quality and Food Safety of our products, by acting in accordance with all our extensive policies, procedures and standards
Complying with all relevant laws and regulations
Strengthening accountability for Quality among all our employees, suppliers and contractors
Ensuring all employees' commitment at all levels and in each function of our organization to foster and build our Quality culture
Continuously improving our Quality management system, standards and practices.
How we commit to integrity every day
Our four values – authenticity, excellence, forward-looking, well-being – constitute the solid basis upon which we build a profitable future for our company.
Discover our Code of Conduct.
Practical and friendly, it is a compass to guide all Roquette employees in their daily activities and a strong commitment to excellence.
For over 80 years now, Roquette has built its success upon a strong reputation of excellence and integrity.
Maintaining and reinforcing the trust our customers placed in us is of paramount importance for our Group. With this new Code of Conduct, we intend to uphold our highest standards as an employer, in our relationships with stakeholders and as a responsible corporate citizen, everywhere we operate.
This Code sets out the principles that all Roquette employees and any third parties acting for Roquette must follow and implement in their professional activities. Understandable by all, practical and friendly, it has been designed to invite people to read, adopt and use it.
This Code has been distributed to all Roquette employees and will be deployed over several months throughout our locations. 
With posters, news, and communications kits sent to all our managers, we will highlight several key topics to bring our employees to reflect on what it means for them in their daily work.
This Code is also shared with our business partners and made accessible to all our stakeholders on our corporate website.
Download Code of Conduct
We must commit to excellence and act honestly and responsibly in everything we do.
Roquette's commitment to Health and Safety
Health and Safety are fundamental to the success of our people and the sustainability of our company: it is both a question of values and of performance.
Our ultimate objective is to achieve zero incidents. We believe that all injuries and occupational illnesses can be prevented.
Each person is responsible for their own safety and the safety of those around them.
We will continuously develop a safer working environment for our employees, contractors and visitors. This concerns all Group functions and everywhere we work. 
In order to achieve our objective, we will invest in actions contributing to safety through: 
skills and behaviours, including development of a transparent safety culture 
rules, procedures, regulations and management systems 
equipment design and technology 
plant safety and assets 
Continuous improvement. 
Safety rules and procedures are mandatory for all employees, contractors and visitors, with no exceptions. 
Managers are accountable for the safety performance of their teams and they take a leading role in promoting safety. 
We will set clear milestones, provide the relevant means and organization, and we will review our performance regularly. We count on each person's active involvement and commitment to achieve these objectives. 
Safety is our first priority: if an action cannot be performed safely then it must not be performed.
Environment
Plant-based raw materials; land and water ecosystems; and renewable resources constitute natural capital for the Roquette Group.
One of the commitments of the Group is to minimize the impact of its industrial activities on the local and global environment, as well as to always comply with local regulations.
Deeply committed to sustainable development, Roquette applies multiple environmental best practices in order to moderate its impact on the climate and to take care of local communities through renewable energy, energy efficiency, water and air management, etc.
Moreover the company has established long-term relations with its suppliers, most of which are located close to Roquette's factories. This helps accelerate the reduction of CO2 emissions from transport while meeting the highest quality and industrial standards.
Through continuous improvement and in all its actions, the Roquette Group demonstrates its commitment to preserving environmental capital globally and locally.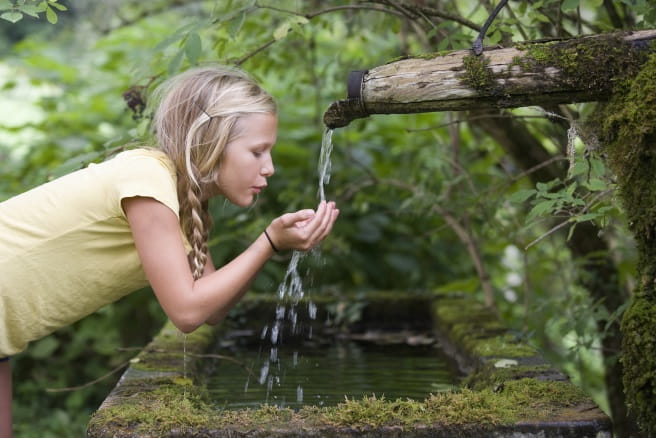 Our environmental commitment
Since our customers are increasingly oriented toward the purchase of products and solutions with a low environmental impact, this environmental policy allows us to meet their expectations.